Queen Elizabeth's Brand Is The Most Popular In The Celebrity World. Here's How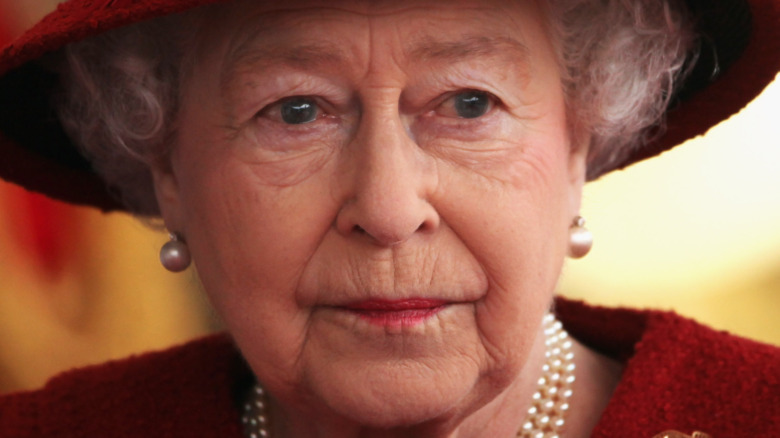 Dan Kitwood/Getty Images
Queen Elizabeth II is the head of one of the most visible and powerful royal families in the world. Known as "the Firm," The New York Times explains that the "term is often linked to Queen Elizabeth's husband, Prince Philip, who popularized its use." However, it actually Elizabeth's father, King George VI, who, back in the day, reportedly declared: "We're not a family. We're a firm.'"
The term was brought up again when Meghan Markle sat down for a bombshell interview with Oprah Winfrey in March 2021, and while the Times noted that the royal had "evoked an institution that is as much a business as a fantasy," the Firm was "now a business in crisis" due to the revelations that were addressed in the interview as well as other controversies that have involved the royal family.
Despite the controversies, it turns out that the queen's brand is the most popular in the world of celebrities and one of the biggest when it comes to major money-making businesses.
The royals are bigger than Beyonce and Kim Kardashian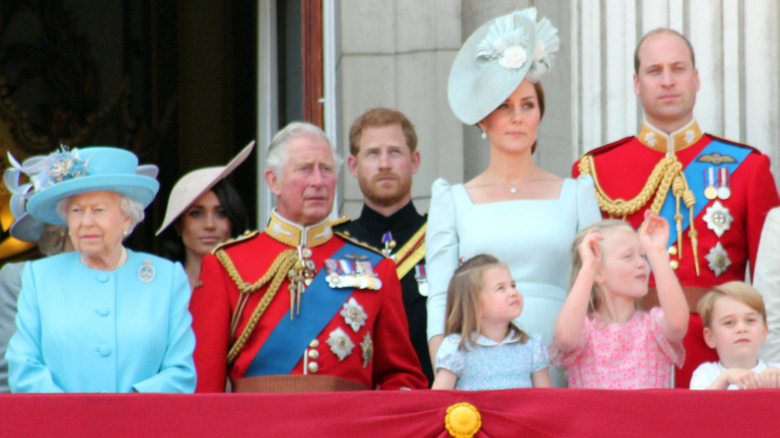 Shutterstock
Queen Elizabeth II may be a mother, a grandmother, and a great-grandmother, but she's also a savvy businessperson. Frankly, while being the ruling monarch comes along with a lot of responsibilities, she's gone beyond her duties in order to ensure a future for her family. And her efforts have certainly paid off.
Statistica conducted some research on behalf of True Royalty TV (via the New York Post) and found that the queen was stirring up more buzz than other famous figures like Beyoncé and Kim Kardashian. She has also received more attention than influential individuals like Oprah Winfrey, Bill Gates, and the Obamas. Granted, since the queen is more than just a star and is also the head of a major business brand (i.e. herself and her family), the research also compared her to some of the most powerful companies around and found that "she had grown The House of Windsor into the world's fifth-biggest 'corporate' brand ahead of multi-nationals such as Coca-Cola, Nike, Ferrari and Microsoft."
While discussing what Elizabeth has accomplished, True Royalty TV's co-founder and editor-in-chief Nick Bullen called the queen "the world's longest-standing and most successful CEO." Maybe the Kardashians could learn a thing or two from the royal if the reality TV stars want to reach the monarch's level of turning a family into a firm.