The Truths Of Lamar Odom's Dark Past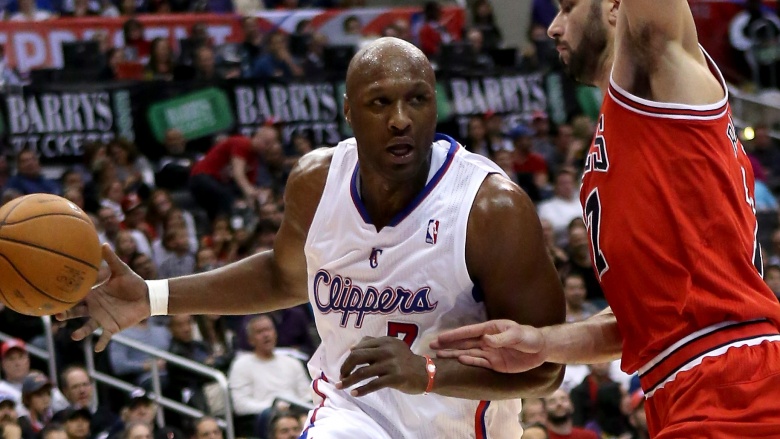 Getty Images
On October 14, 2015, multiple news outlets reported that former basketball and reality television star Lamar Odom was found unconscious at Dennis Hof's infamous Love Ranch South in Pahrump, Nevada. Details surrounding Odom's condition continues to unfold in the hours and days after; most outlets seemed to agree that it was the result of heavy drug use over the weekend, including crack cocaine and sexual enhancement drugs. But no matter how it happened, this will likely go down as the most tragic event in a life filled with heartache and heartbreak.
He Had a Tragic Upbringing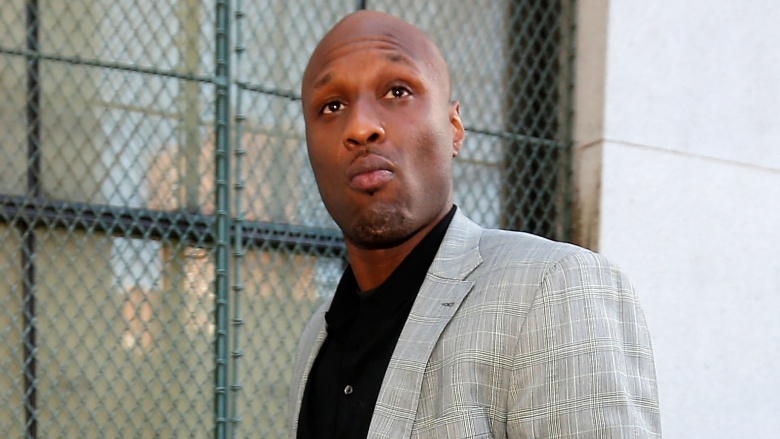 Getty Images
Odom's mother, Cathy Mercer, died of colon cancer when Odom was just 12 years old. Odom's father, a heroin addict, was absent from his life, leaving Odom to be raised by his grandmother, Mildred Mercer, in Jamaica, Queens. (Mildred died in 2004.) Odom bounced around three high schools before getting a scholarship to the University of Nevada at Las Vegas in 1997. In an unfortunate turn of events, Odom was kicked out of UNLV before he played a single game after his ACT score was called into question in an article published by Sports Illustrated. Following his departure, the NCAA accused Odom—who transferred to the University of Rhode Island, where he was unable to play basketball until his second year—of receiving $5,600 from a Las Vegas dentist, Dr. David Chapman, $4,000 of which having been given to him while he was taking summer classes at UNLV. Also in 1997, he was also cited on a charge of soliciting prostitution from an undercover cop in Las Vegas.
He Battled Drugs from the Start of His Career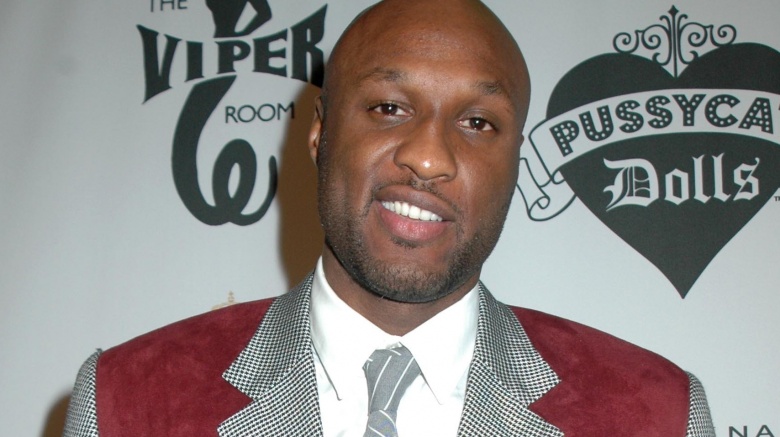 After one season with University of Rhode Island, Odom was drafted as the number four pick by the Los Angeles Clippers in 1999. He was suspended twice in the span of eight months in 2001 for violating the NBA's anti-drug policy. Days after his second suspension, Odom admitted during a tearful press conference that he had used marijuana. "I've made a couple [of mistakes] and I may make a couple again, but hopefully they won't be as big as this one," he said (per the LA Times).
He Tragically Lost A Child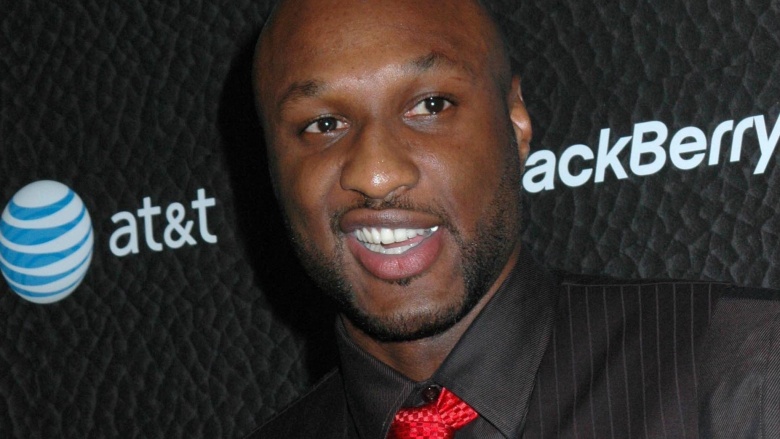 Odom's third child with ex-girlfriend Liza Morales, son Jayden, died on June 29, 2006 of SIDS (Sudden Infant Death Syndrome) while sleeping in his crib in New York. Writing for The Daily Beast in 2013, Morales said she and Odom "never really talked about" Jayden's death, adding that their relationship ended shortly after when she found out that Odom was still in a long-term relationship with another woman.
He Was Involved in a Fatal Car Crash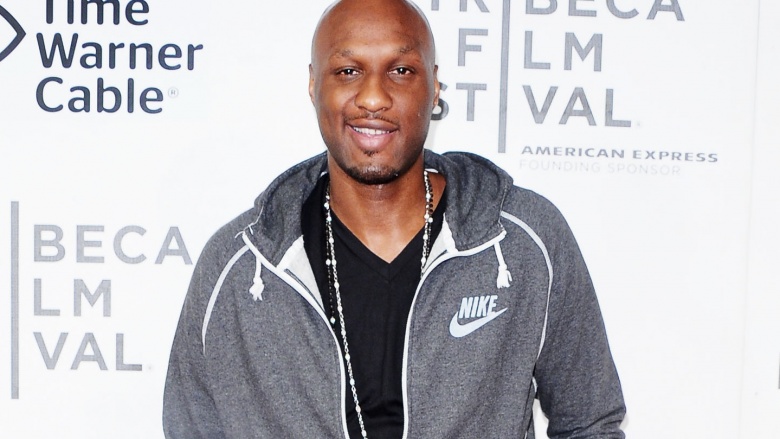 Getty Images
Odom flew to New York in July 2011 to attend the funeral of his 24-year-old cousin. One day later, Odom was involved in a fatal car accident when the SUV he was riding in struck a motorcycle that spun out of control and hit a 15-year-old boy, Awsaf Alvi Islam. Islam died of injuries to brain the following day. Speaking to the LA Times in August, Odom cryptically said, "Death always seems to be around me. I've been burying people for a long time. When I had to bury my child, I probably didn't start grieving until a year and a half later. I think the effects of seeing [my cousin] die and then watching this kid die, it beat me down. I consider myself a little weak. I thought I was breaking down mentally. I'm doing a lot of reflecting."
He Reportedly Went Missing, Then Got a DUI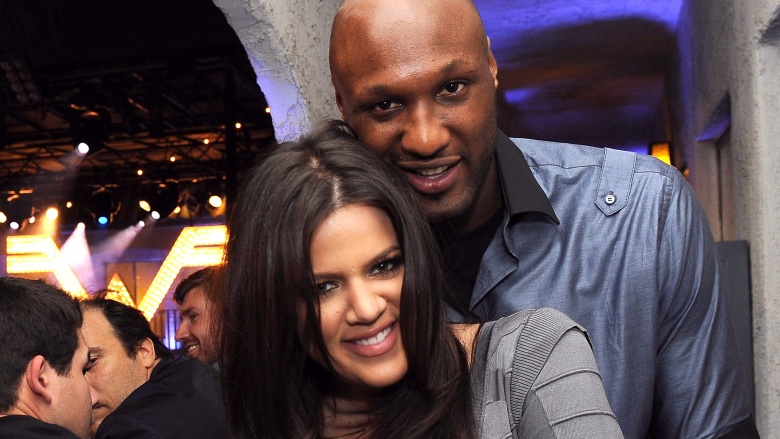 Getty Images
Odom's 2013 was particularly rough. In August of that year, he was reported to have gone missing for three straight days. Subsequent reports claimed that Odom was actually at a hotel trying to kick his drug habit. Days after the reports leaked to the press, Odom was arrested and booked on a DUI charge after a California Highway Patrol officer noticed he was driving in a "serpentine manner." Odom entered a no contest plea to the charge and was sentenced to three years' probation, three months of alcohol counseling, and a $1,814 fee.
He Entered Rehab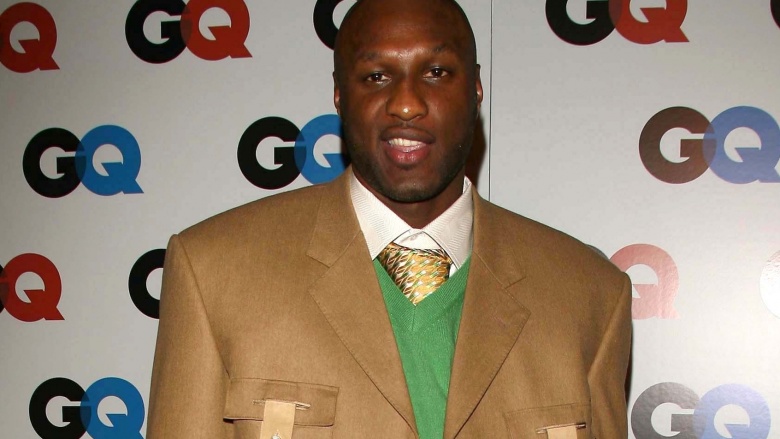 Four days after his arrest, on September 4, 2013, PEOPLE reported exclusively that Odom had checked himself into rehab for drug and alcohol treatment. Sources told PEOPLE that Odom "realized he [needed] help" and that his drug use had been negatively impacting his marriage to reality TV star Khloe Kardashian, whom he wed in 2009.
His Marriage Fell Apart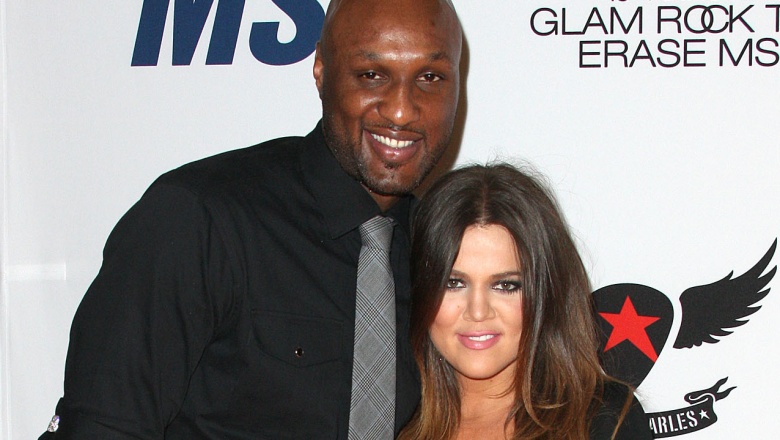 Getty Images
Amid arrests, rehab, and a whole boatload of Internet rumors, by the end of 2013, pretty much everyone and their mother knew that Khloe Kardashian was ready to call it quits. And that's what she did on December 13 when she officially filed for divorce from Odom, citing irreconcilable differences. Strangely, it took almost two years for both sides to agree to the terms of the divorce, which was ultimately finalized in July of 2015. In October, PEOPLE reported that the former couple is still legally married because "a judgement has not yet been entered into court." Months before the divorce was finalized, Kardashian spoke openly about her feelings for Odom, telling E! Online, "I will never, ever not love Lamar ... [But] There's nothing I can do. Lamar has to do things in order to change in that aspect, but yeah, if I had my way I'd be married to Lamar in two seconds."
He Appeared in a Bizarre Rap Video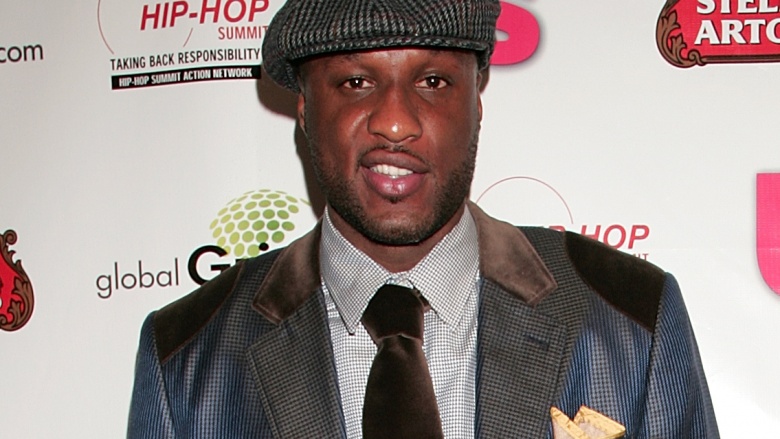 Getty Images
Things took a turn for the bizarre in November 2013 when TMZ obtained a video of Odom rapping with a purported friend about, among other things, cheating on his wife. "When Khloe's out of town, I still be going on the DL," he's heard whispering at one point. TMZ later reported that the video was the "final straw" for Kardashian.
His Career Was on a Downward Spiral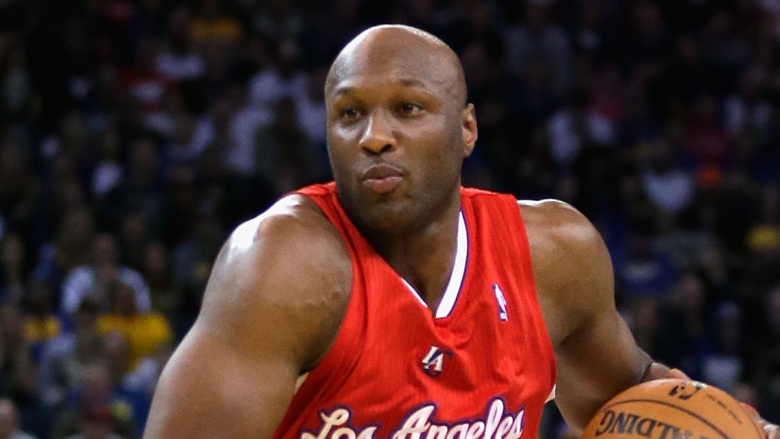 Getty Images
Despite winning two NBA Championships with the Los Angeles Lakers, Odom's professional basketball career ended with a legitimate thud. Shortly after he was traded to the Dallas Mavericks, Odom was sent to the Mavericks' D-League team, Texas Legends, after missing multiple games due to personal reasons. The following season, Odom returned to the Los Angeles Clippers for one season only. He attempted a basketball comeback in 2014 by joining a Spanish team, but that fell apart two months in due to an injury. His final attempt came when he was signed by the New York Knicks, a decision that was later waived by head coach Phil Jackson. "Unfortunately, Lamar was unable to uphold the standards to return as an NBA player," Jackson said in July 2014. "We found it necessary to free up the roster spot."
He Stalked His Ex-Wife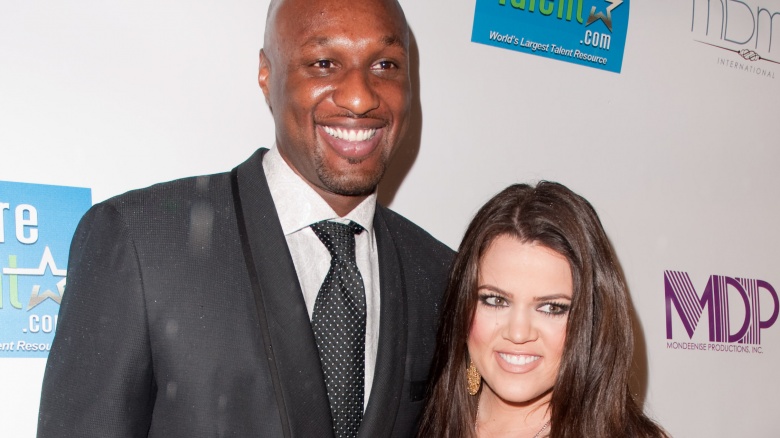 In August 2015, TMZ obtained photographs that showed Odom ambushing Kardashian on her way into a SoulCycle class in Beverly Hills. According to the report, Odom began screaming at his ex-wife and proceeded to touch her arm, to which Kardashian yelled, "Get off of me, get off of me. Stop. Stop." Kardashian quickly fled the scene in her car.