Inside The Feud Between Danny Masterson And Leah Remini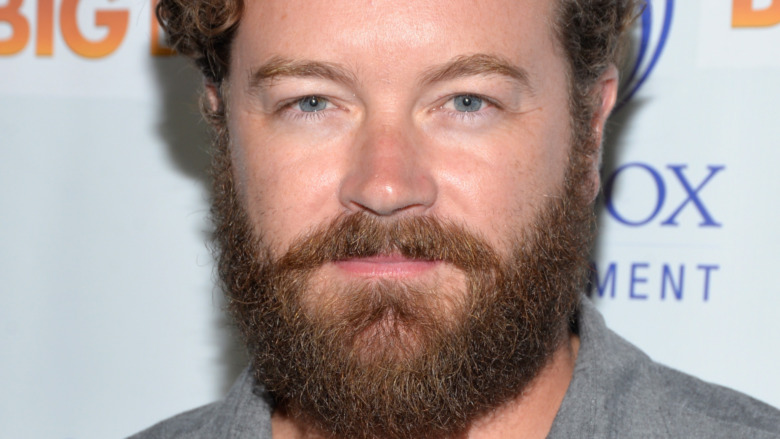 Michael Tullberg/Getty Images
Danny Masterson just can't stay out of the news. In January 2021, the former "That '70s Show" actor pleaded not guilty to raping three women after a June 2020 arrest, according to Page Six. He allegedly raped a 23-year-old woman in 2001, and a 28-year-old woman and another 23-year-old in 2003.
The investigation was reportedly brought on by Leah Remini's A&E series Leah Remini: Scientology and the Aftermath. In 2017, Remini said that "the church would go to great lengths to protect its celebrity members," per The Hollywood Reporter. The outlet also reported that there was a possible cover-up by the church, prompting the victims to come forward years later. Masterson's rep gave a statement to THR, saying, "We are aware of [the alleged victim's] 16-year-old allegations. It was only after [the alleged victim] was in contact with Leah Remini that she made allegations of sexual assault by Mr. Masterson."
Crissie Bixler is one of Masterson's accusers and appeared on the finale of Remini's show in 2019. Bixler joined the Church of Scientology after she started dating the actor, and reported the alleged rape to an ethics officer, a "minister" of the church, according to USA Today. Bixler reportedly told Masterson if he went to the church and took responsibility for his actions, she would forgive him. She said Masterson's celebrity made it difficult to resolve the incident within the church, to which Remini replied, "Because celebrity in Scientology [is] everything."
Their feud reignited in 2021. Keep reading for more details about Remini's feud with Masterson.
Danny Masterson believes Leah Remini is influencing his court case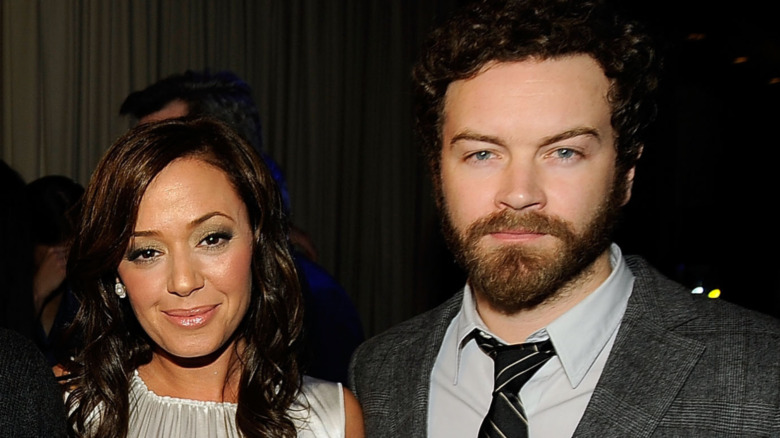 Frazer Harrison/Getty Images
Danny Masterson is blaming Leah Remini for the drama surrounding his 2021 court case, per Page Six. He filed court papers that allege Remini's campaign against The Church of Scientology "extend[s] to his court case." According to TMZ, Masterson claims that Remini encouraged the three Jane Does to file reports with the Los Angeles Police Department. Only two of the women came out with allegations after Remini reportedly pushed them.
Masterson's papers allege that Remini's star status left the prosecution "starstruck" and also say she uses LAPD detectives as "her personal security," per TMZ. The 45-year-old alleges Remini was advising the women when they gave their statements to prosecutors, and wants more time to prepare his defense. According to the Daily News, Masterson claims Remini "sat in" on the prosecutors' interviews with the three women, perhaps in an effort to influence their statements. Per TMZ, Masterson has claimed "anti-Scientology bias against him in the investigation."
Remini was vocal on Twitter when the rape charges were filed. On June 17, 2020 she wrote, "Finally, victims are being heard when it comes to Scientology! Praise the lord! This is just the beginning Scientology, your days of getting away with it is coming to an end! #justice #scientologytheaftermath." 
If you or someone you know has been the victim of sexual assault, you can call the National Sexual Assault Hotline at 1-800-656-HOPE (4673) or visit RAINN.org for additional resources.