The Strange Reason Michael Richards Is Being Sued By His Neighbor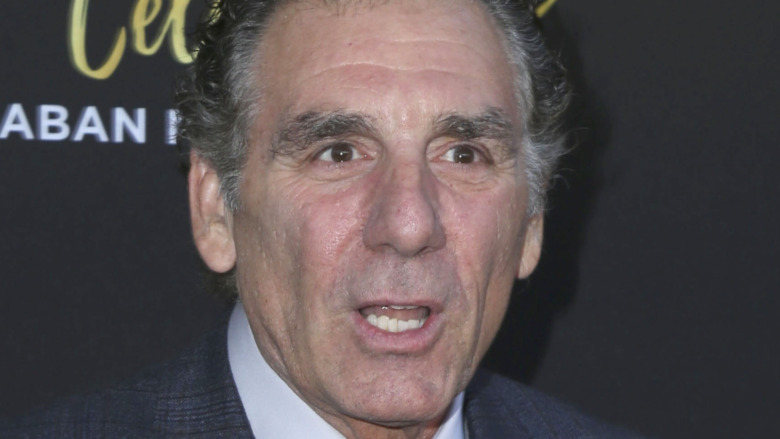 Shutterstock
Michael Richards has apparently not been playing nice with the neighbors. In fact, TMZ reports that his neighbor, Maxine Adams, is dragging him to court, and she is livid. And while Kramer from "Seinfeld" may have found a way to poke some humor into the situation, there's nothing funny about being sued to the tune of approximately $262,000.
Back in 2014, Richards told The Wall Street Journal about how he came to buy his home. Apparently, the star had been hunting for a house by the ocean for years when he took a chance on something that caught his eye. "That's when I spotted a classic Mediterranean-style house along the coast, on a hill. When I drove up, there was no 'for sale' sign out front, so I left a note in the mailbox with my name and number," he said. He got lucky and the renters called the following day, promising him that they would pass along the message to the owner. 
"Meanwhile, they knew my agent and called her to ask if it was really me and was I the kind of guy who'd leave a torn piece of paper in their mailbox asking to buy a house. She said that's something I definitely would do," Richards relayed. The article stated that the house had magnificent views of the ocean from nearly every room, and that's where the drama started.
Michael Richards may need to pay for the view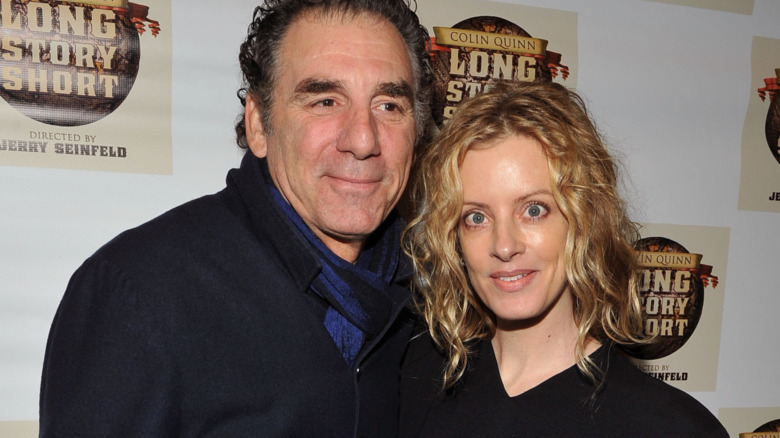 Theo Wargo/Getty Images
Michael Richards, best known for his role as Cosmo Kramer on the '90s comedy "Seinfeld," is being sued by his next-door neighbor Maxine Adams. While this may not be the most scandalous "Seinfeld" drama, it makes for some interesting reading. On April 2, 2021, Adams alleged that Richards and his wife, Beth Skipp, made their way to her yard and "maliciously cut Brazilian Pepper Trees and underbrush." Adams claims that the trees were 30 years old and that they provided her with shade and protected her privacy.
The Daily Mail dishes that the neighbor is upset because they didn't get her consent before getting chop-happy. She feels they cut off her trees so that they could "significantly enhance the value of their home as it would increase their view to the Pacific Ocean."
An interesting tidbit, shared by TMZ who has the legal documents, is that although their properties are next to each other, their border is separated by a narrow public walkway. Adams alleged that new trees will cost her more than $62,000 and may take 20 years to reach the 18-foot height of her old trees. She is also seeking an additional $200K for the loss of aesthetic value to her property. It seems as if Adams is determined to make Richards pay for apparently wronging her.
As for Richards, he may have to pay the price for a million-dollar view. Perhaps it was worth it?