Why Hollywood Won't Cast Rachael Leigh Cook Anymore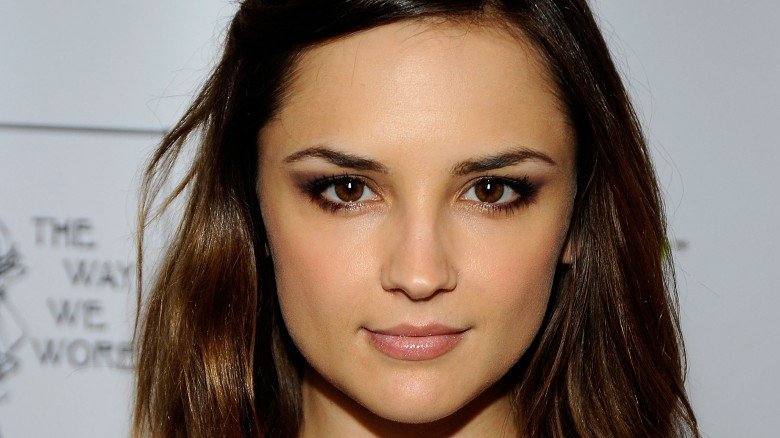 Getty Images
In the early 2000s, Rachael Leigh Cook was poised for greatness. She made her screen debut in a terrifying but memorable anti-drug public service announcement, starred in The Baby-Sitters Club (1995), and became a household name in the cute teen comedy She's All That (1999). It should have been smooth sailing to stardom from there, but instead of taking her rightful place on the A-list, Cook just kind of disappeared. Why did she drop off the radar? Looking back at her career, it all starts to make sense.
She's still trapped in the '90s
Cook's big break was the intsa-classic teen comedy She's All That. Unfortunately, she never broke free of her status as a '90s "It Girl." Nearly 20 years after She's All That, it's still arguably her most recognizable role.
Maybe that has something to do with her appearance. Cook is approaching 40 but doesn't seem to have aged at all. On camera, she still reads as a teeny-tiny teenager. That's great news if you want to be a skincare spokesmodel, but it's likely holding her back from booking the kind of grownup roles her peers have transitioned into.
She can't live down the falafel hat
Another problem with being remembered largely for that classic teen rom-com you made in your twenties: your top YouTube result may forever be a clip of you wearing an unflattering falafel hat and berating Freddie Prinze, Jr. about his "dork outreach program." Even though Cook totally has the range to play a variety of roles beyond the prickly ugly-duckling art student, you really have to go hunting for evidence thereof.
She intentionally avoided the genre that made her famous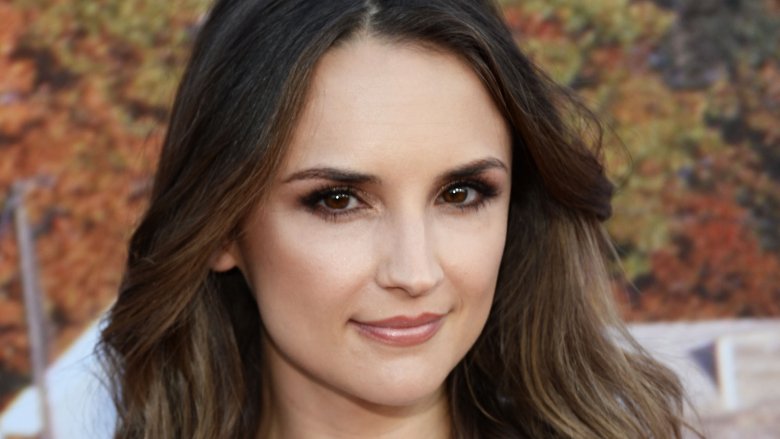 Getty Images
Cook's fans were left scratching their heads over her curious choices post-She's All That. Poised for a career trajectory that could have easily coasted on the early 2000s rom-com craze, Cook eschewed the genre entirely, instead choosing to make the indie scene her home.
In a 2016 interview with SheKnows, the actress admitted that part of that decision was naivete. Describing herself as "a complete romantic at heart," Cook told the blog that she actually loves romantic movies "with every part of her being," but she was influenced by the career of another actress to make a bold change. "I worked on a movie with Parker Posey, playing her younger self, and I quickly identified her as the coolest person I had ever born witness to. And what she mostly did was edgy, smaller films. As soon as I had options in my career, I almost immediately swung my career in that direction," Cook said.
That decision did not translate into box office or critical success, and according to Cook, those parts didn't feel natural to her. "I was not being true to who I really am: someone who is not 'cool.' Someone who is very soft at their core. Someone who is thrilled to bring you a love story," she told SheKnows.
She's not great at going dark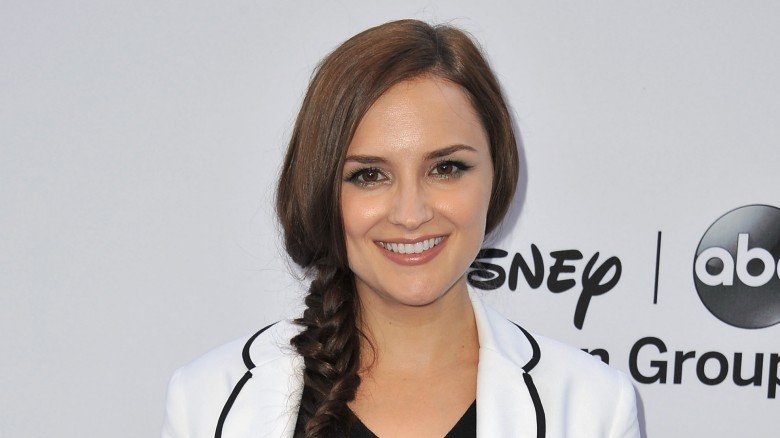 Getty Images
Despite that one memorable turn as a spokesgirl against the horrors of heroin, Cook never managed to nail the kind of gritty roles that would have established her as a serious presence in Hollywood. In 2004, after making a handful of low-budget indies and formulaic thrillers that never found an audience, she pivoted to take on a darker, different kind of role as a schizophrenic pop star in the film Stateside.
It could have been an attention-getting move that proved her range as an actress, but alas, Cook's performance was off-key and couldn't transcend the film's poorly-written script or slightly ludicrous premise (in her defense she was badly hobbled by lines that one reviewer described as "ridiculous.") Critics panned Stateside, decrying the emotionally flat acting and total lack of chemistry between its romantic leads. Perhaps reading the writing on the wall, Cook didn't make any further efforts to branch out into edgier fare.
Her post-breakout movies were box office bombs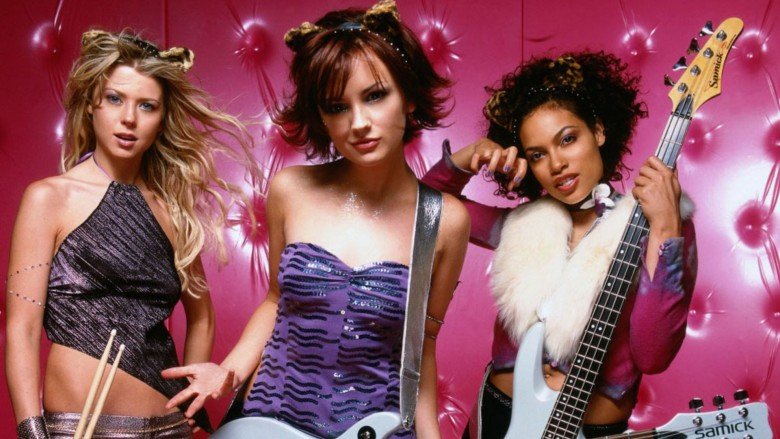 Universal Pictures
Nothing saps a promising star's momentum like a terrible movie, and Cook had a spate of them. Although she stayed incredibly busy after She's All That, appearing in a total of nine projects over the next two years, virtually none of them performed as hoped.
Get Carter (2000), a promising ensemble drama, made only $19 million against a $63 million budget; Josie and the Pussycats (2001) couldn't even earn back its modest budget of $22 million and was viciously panned by critics—Roger Ebert gave the movie one half of one star, saying, "Josie and the Pussycats are not dumber than the Spice Girls, but they're as dumb as the Spice Girls, which is dumb enough." Without the ability to draw crowds at the box office, Cook's clout in Hollywood began to fade.
One word: Antitrust
When this 2001 corporate techno-thriller bombed at the box office, it didn't just put a big dent in Cook's Hollywood cachet—it seems to have cursed the nascent careers of basically everyone in it. The top-billed stars of the film, which included Cook's fellow '90s cool kids Ryan Philippe and Claire Forlani, all saw their star power take a serious nosedive after Antitrust hit theaters with a resounding thud. The film holds a ghastly 24 percent rating on Rotten Tomatoes, where the headline explicitly mentions bad acting as one of its many missteps. Oof.
Her movies never make it to theaters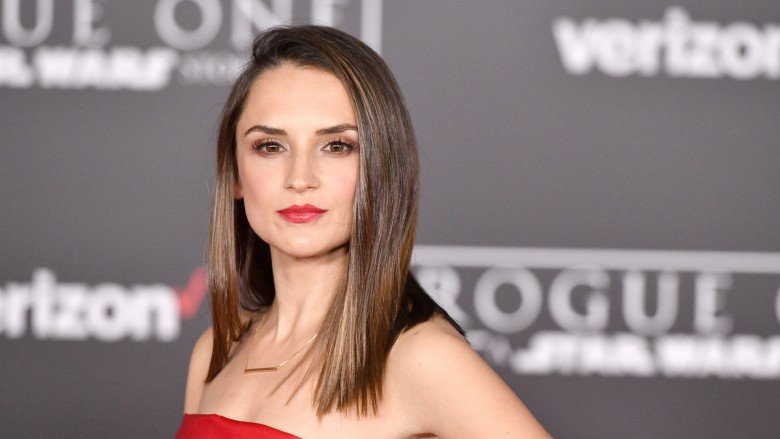 Getty Images
It's not unusual for even the most well-heeled actors to star in a direct-to-video flop or two, but Cook has had astonishingly bad luck on that front, even by D-list standards. A dozen of her projects (nearly every feature film she's made over the past 10 years) never found the big screen at all. That's bad news for Cook's movies, but it's not great for her career, either. Without the glitzy premieres and media appearances that go hand-in-hand with a theatrical release, it's difficult for an actress to stay on the radar of casting agents, directors, and other industry folks who might help her find more work.
Her primetime TV career was short-lived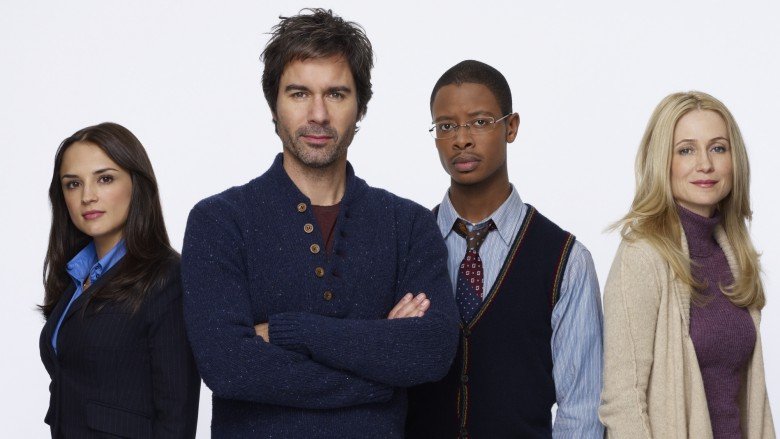 TNT
Like many actors who couldn't quite find their footing in feature films, Cook's next big move in 2012 was to reinvent herself on prime time TV by taking on the role of an FBI agent on TNT's quirky crime drama Perception. It was a smart choice for Cook and a great chance to get back on Hollywood's radar in a part unlike the one that made her famous. Unfortunately, this gamble didn't pay off.
In an interview with Home & Family, Cook admitted that she had to fight for the role. "I'm small, I come from indie dramas and romantic comedy. I just never really thought I could get a sort of hard-hitting role like that, and I'm just so lucky that I did," she said. Unfortunately, the series didn't score the kind of ratings it needed and was cancelled after three seasons.
As of this writing, Cook has yet to take on another against-type role. Perhaps her experimentation outside of her lane proved she shouldn't stray from it.
She flies way under the radar on social media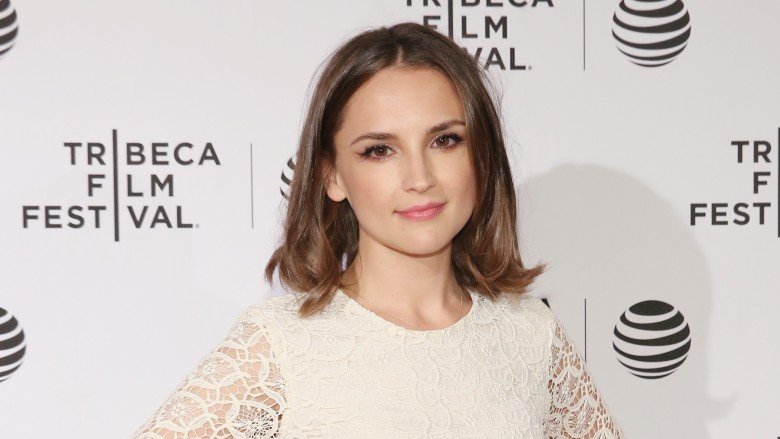 Getty Images
Even without the power of a Hollywood PR machine behind her, if she wanted to, Cook could probably relaunch her career single-handedly simply by leveraging the nostalgia of her now-adult fans into a social media Renaissance. However, Cook clearly isn't all that interested in building her brand or maintaining a celebrity-grade presence online.
A peek at her Twitter account reveals she has a mere 100,000 followers, which is downright shocking. As a point of comparison, fellow '90s "It Girl" Jennifer Love Hewitt—whose career has been as troubled as Cook's—boasts close to a million followers on Twitter.
Even when Cook has content that's perfectly poised to go viral—like this squee-worthy reunion with her fellow Babysitters Club cast members in 2015—it just doesn't get that much attention. Most of the time, Cook uses her social media just like a regular person: for vacation pics, activism, and pie-related boasts.
She's super-focused on being a wife and mom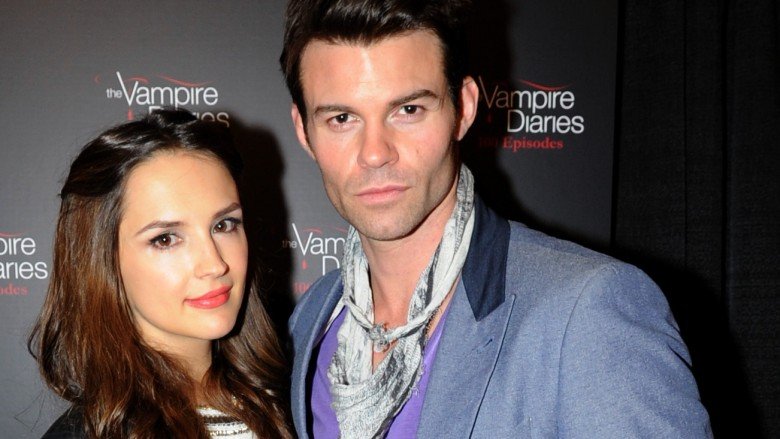 Getty Images
Women's careers tend to take a hit when they stop working to have a baby, and that's as true in Hollywood as it is anywhere else. In Cook's case, she gave birth to two kiddos in short order while working on Perception (daughter Charlotte was born in 2013 and son Theodore in 2015), and all signs point to her making motherhood her first priority.
The actress relocated with her family to Atlanta, Ga. where her husband, Daniel Gillies, is busy shooting the vampire drama The Originals (2013-). She seems to have thrown herself into domestic pursuits, charity work, and dog rescuing. Needless to say, settling so far from Hollywood makes it difficult for Cook to audition for new roles. More importantly, it speaks to a shift in her priorities. For her part, the actress seems perfectly content to not be in the thick of Tinseltown.
She isn't earning enough to make acting worthwhile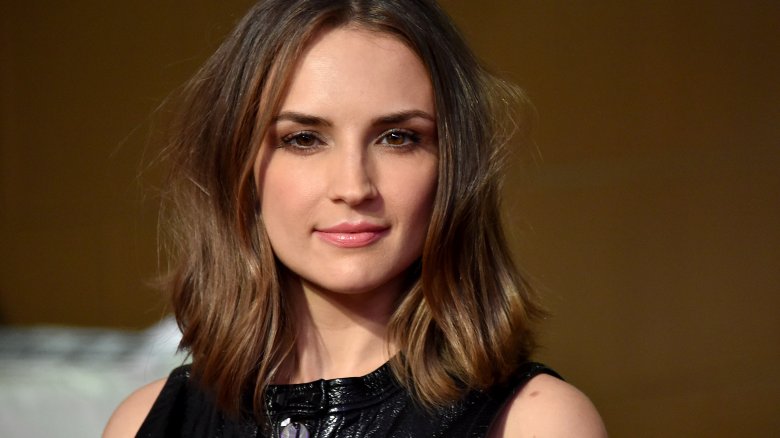 Getty Images
It would stand to reason that even with significant career dry spells, Cook could still command a decent salary for her work, but according to her interview with SheKnows, inadequate compensation is a major factor contributing to her disinterest in acting. "Well my husband works full time on a show, I know the hardest part is the sheer number of people I have to inconvenience when I want to go to work. Logistically it's just plain complicated," she said, presumably talking about arranging for travel and paying for childcare. "Also, deciding if a project makes sense not only as a career, but financial sense, now plays a role. A lot of the fun, smaller movies will cost us money to do by the time we pay for additional care."
Wow. It is downright stunning that a former A-Lister is now stuck in the same boat as most "normal" parents who have to make the impossible choice of either abandoning a career or working just to pay for child care.
It's not too late for her to make a comeback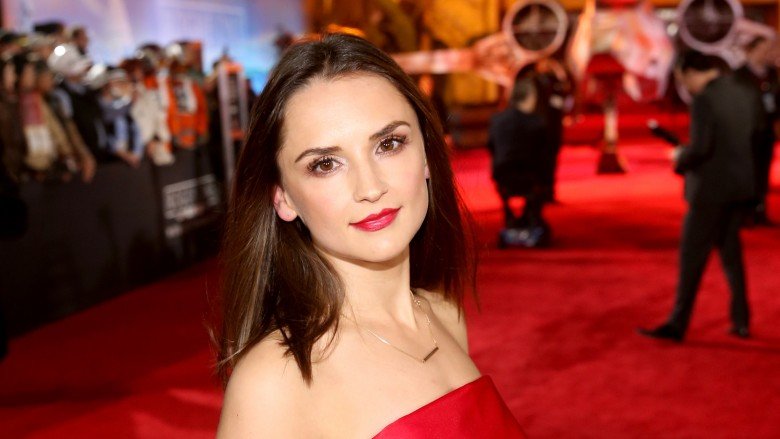 Getty Images
Starting in 2016, Cook made an unusual pivot, signing on to star in two separate projects produced by The Hallmark Channel. While feel-good TV movies have a bad rap as the place where Hollywood careers go to die, for Cook, it sounds like making a couple of less-serious films could be a first step toward rediscovering what kind of actress she really wants to be. In a 2016 interview, she admitted, "My desire to be cool is constantly pitted against my actual taste. I tend toward the sunnier side although I desperately want to do no budget edgy things."
In other words, if Cook stops trying to make herself fit the mold of an edgy indie actress and just starts making the kind of movies she likes—feel-good, fluffy comedies with more heart than grit—there should be no shortage of roles for her. Add to that the fact that Hollywood is all about nostalgia projects these days and she's perfectly poised for a comeback in She's STILL All That (we can dream, right?)