Why Alex Rodriguez's Birthday Tribute To His Daughter Is Turning Heads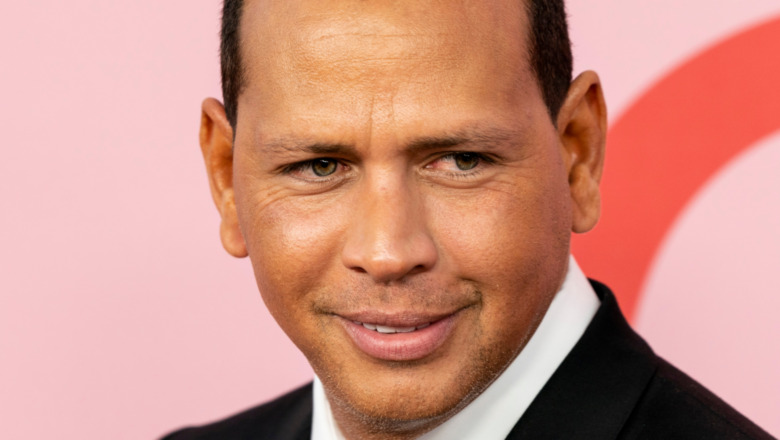 Shutterstock
Alex Rodriguez took to his Instagram account on April 21 to share a photo and video montage in honor of his daughter, Ella's 13th birthday. "13. Wow. That number has meant a lot to me over the years," Rodriguez captioned the post, referencing his baseball jersey number. "But today, it's even more special than ever. I just can't believe my Ella Bella turns 13 today. My baby girl is officially a teenager," he added.
In his very first feed update since he and Jennifer Lopez announced their split back on April 14, Rodriguez shared some sweet, candid shots of his daughter and her sister, Natasha, pairing the slides to two songs; "Forever Young" by Mr. Hudson, and "Nobody's Love" by Maroon 5. Rodriguez also included a special message to Ella in the post's caption. "Ella – everyday you amaze me more than I could have ever imagined. You are smart, mature, talented, caring, and funny. I am so proud of the young woman you are becoming and so lucky and grateful to be your dad. I love you so much," he wrote. However, there is something about the post that has some people doing a double take. Keep reading to find out what part of A-Rod's slideshow is turning heads.
Jennifer Lopez made a couple of appearances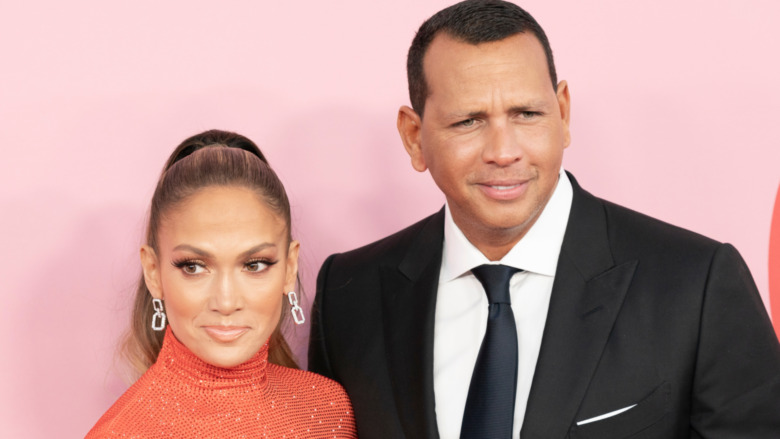 Shutterstock
In Alex Rodriguez's Instagram post, he included a couple of photos of his now-ex-fiancee, Jennifer Lopez with Ella. Lopez was a big part of Ella's life over the past few years, as she dated her dad from 2017 until 2021, so it is not surprising that some of the moments that she shared with Ella made it into the slideshow. In addition, there were also some pics of Rodriguez's kids with Lopez's two kids, Max and Emme, according to Us Weekly. 
In an interview with the "Raising the Bar" podcast in January 2021, A-Rod spoke about the blended family he shared with Lopez, and the reason why he puts his kids first. "My father left me when I was 10 years old and I still have a hole in my heart because he left at that age. It was around the age of 11 that I made a promise to myself that I was going to be a great father whenever that moment came. That is by far the most important thing in my life, my two beautiful girls, and now our four kids," he said. He also said that, while everyone has "strong personalities," they "try to play together" and "try to have fun together." He went on to say, "we do believe the family that plays together, hangs together, stays together." Sadly, that didn't age well.