Here's How Much LeVar Burton Is Really Worth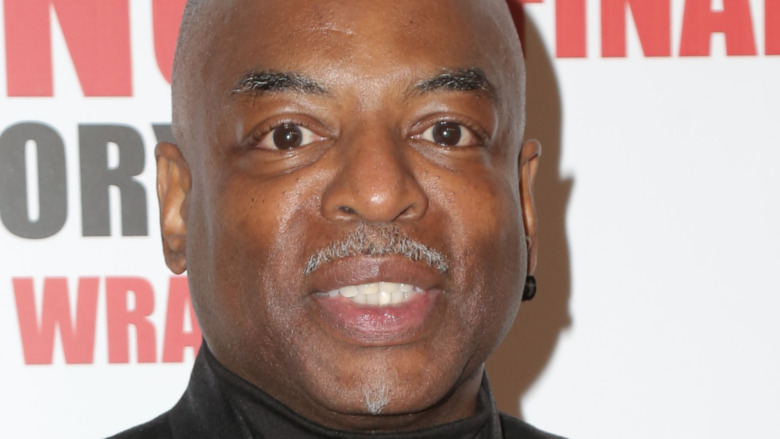 Shutterstock
LeVar Burton has had a long and successful career in Hollywood starring in everything from the title role of the miniseries "Roots" in 1977 to his role as Geordi La Forge on "Star Trek: The Next Generation" and even 23 seasons of "Reading Rainbow." Lately, he's taken to Twitter to launch a campaign to audition to be the next host of the game show "Jeopardy!" There's also a change.org petition started by a fan with more than 246,000 signatures as of this writing.
Well, now Burton is getting his wish! As Variety reported, Burton is part of the last group of guest hosts filling in for the late Alex Trebek on the long-running show's 37th season. Also appearing in the final group of guest hosts are George Stephanopoulos, Robin Roberts, former "Celebrity Jeopardy" winner David Faber, and Joe Buck.
Burton's acting career has been long and successful. He played Kunte Kinte in "Roots," which was his first audition for an acting job ever. In addition to acting, Burton is an educator known for PBS's "Reading Rainbow." While appearing on USA Today's podcast "The Mothership," he said about his guest hosting gig on "Jeopardy!": "I think it's a good fit of what the show is, what the show requires, and what I feel like I bring to the table."
So how much has all this work earned Burton over the years?
LeVar Burton has made a comfortable living from his TV work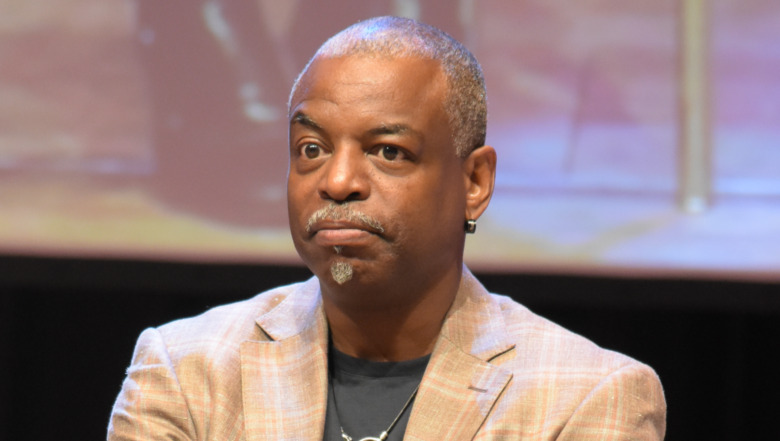 Shutterstock
From "Roots" to "Reading Rainbow" to "Star Trek: The Next Generation," LeVar Burton has played some of the most beloved characters of the last three generations. Burton is such an iconic figure in Hollywood that he's appeared as himself on a number of popular series, including "Community" and "The Big Bang Theory." His longest-running role was, of course, as Geordi La Forge on "Star Trek: The Next Generation" from 1987 to 1994. He reprised that role in a number of "Star Trek" projects throughout the 1990s, IMDb reveals.
Burton has also directed a number of episodes of television shows, including "Charmed," "NCIS: New Orleans," "Las Vegas," "JAG," and "Star Trek: Enterprise."
If Burton is named the permanent new host of "Jeopardy!," he could expect to make a salary of around $32,000 to just under $87,000 per year, which is the average game show host salary, according to Distractify. The late Alex Trebek was the second-highest paid host on television before his death with a $10 million-a-year salary.
It's safe to say Burton isn't in it for the money. His longtime tenure on "Reading Rainbow" reveals his thirst for knowledge. He's also had a long and successful career staying clear of financial scams and tax problems and netted himself a tidy $6 million fortune, according to Celebrity Net Worth.