This Is Who Miranda Lambert Was Dating When She Met Blake Shelton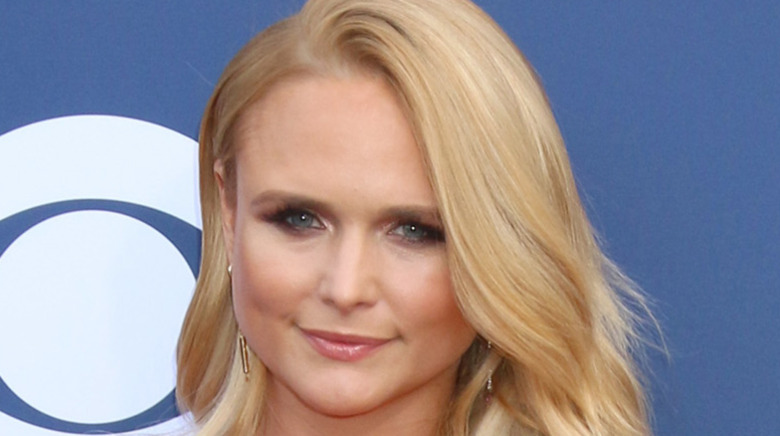 Shutterstock
Miranda Lambert's love life can only be summed up by saying it is worthy of a country ballad. It's not just the quickie marriage to Brendan McLoughlin and the fact that he reportedly had both a fiancé and a pregnant girlfriend when he met Lambert in November 2018. Nope, the drama in Lambert's love life goes way back to even before she met her first ex-husband, Blake Shelton.
Per YourTango, Lambert has left a trail of men in her wake from Jeffrey Allen McManus to Shelton to Anderson East to Evan Felker (with an extra casualty of his wife Staci) to McLoughlin, who at least has his own complications so he can probably understand where Lambert is coming from.
Lambert and Shelton met in 2005 when they performed the song "You're the Reason God Made Oklahoma" at the CMT 100 Greatest Duets concert, Bustle notes. At the time, he was married to Kaynette Williams. They tied the knot in 2003. The only problem was, Shelton was immediately drawn to Lambert. He told People (via Bustle), "They paired me with Miranda, and we were on stage for rehearsal, and I don't know, something just happened, and we both knew it."
Shelton divorced Williams in 2006 and he and Lambert kicked off their relationship that same year, according to Bustle. But, it turns out that Lambert was very much in a long-term relationship when she met Shelton and her ex has some words for the "Over You" singer, Radar reported.
Miranda Lambert was in a long-term relationship when she met Blake Shelton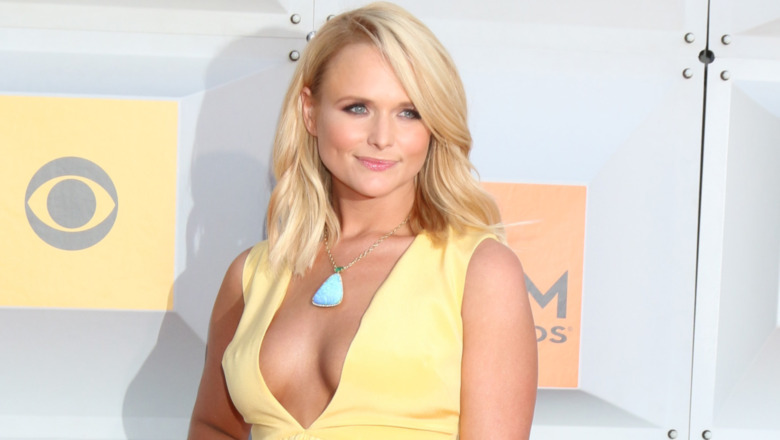 Shutterstock
When Miranda Lambert and Blake Shelton met in 2005, they fell for each other basically at first sight. Shelton was married at the time, but Lambert wasn't free and clear either. In fact, she'd been in a relationship with musician Jeffrey Alan McManus for three years, per Radar.
Former country music singer McManus had his heart broken by Lambert in 2005 when she ended their three-year relationship to date Shelton. According to McManus (via US Weekly), Lambert allegedly cheated on him with Shelton. He took to Twitter (in a since-deleted Tweet) to respond to a Tweet Shelton sent out about Lambert and karma.
McManus wrote, "You know, i've always given you the benefit of the doubt and chalked it up to just being human, But you must be one arrogant SOB to pop off something like this when I know damn good and well you were cheating on your wife and Miranda was cheating on me when you two started up," YourTango reported.
Since his breakup from Lambert, McManus has left country music to become a barber. He's also gotten married and started a family. According to Radar, he doesn't have any hard feelings when it comes to Lambert.
"The person that I sometimes have a hard time unseeing is the person I was with for three years. Miranda was a loving, caring person and a good girlfriend, we had a lot of good times and I have good memories."