Are Brandi Passante And Jarrod Schulz On Good Terms Today?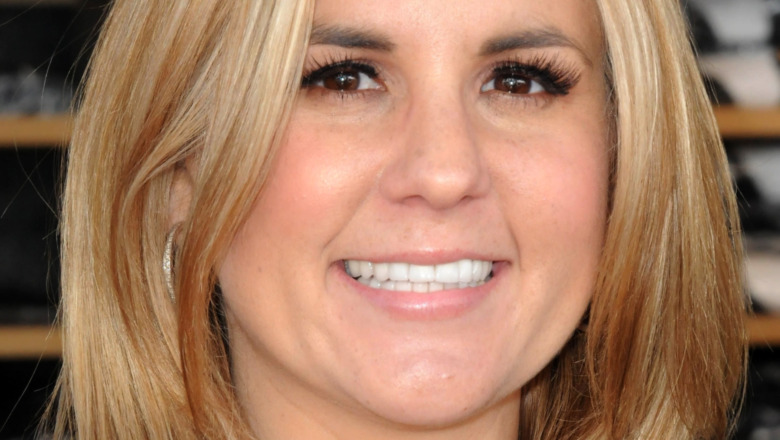 Albert L. Ortega/Getty Images
Brandi Passante and Jarrod Schulz have become two firm fan-favorites on "Storage Wars" over the years. Fans have loved seeing the couple's relationship play out on the A&E reality show, so much so that they went on to star in their own spinoff, "Brandi & Jarrod: Married to the Job", which aired for a single season in 2014. Despite the misleading title, the two never officially married, but do share two children together.
The couple with a passion for auctions and secondhand items were known as The Young Guns and worked together at their own California store, Now and Then Thrift Store, when fans first met them in Season 1. On the show, fans saw their ups and downs as business owners as they attempted to expand and viewers watched as they opened a second California location in Season 4. However, that unfortunately didn't go too well for the duo and they closed the second shop during Season 5, while their original thrift shop went on to shut its doors in 2016 (per Yelp).
While it seemed like their mutual interests and dedication to living and working together made them a super strong couple, the two finally officially addressed speculation on the Season 13 premiere of "Storage Wars" that they're no longer together after months of speculation.
Brandi Passante and Jarrod Schulz may not be on the best terms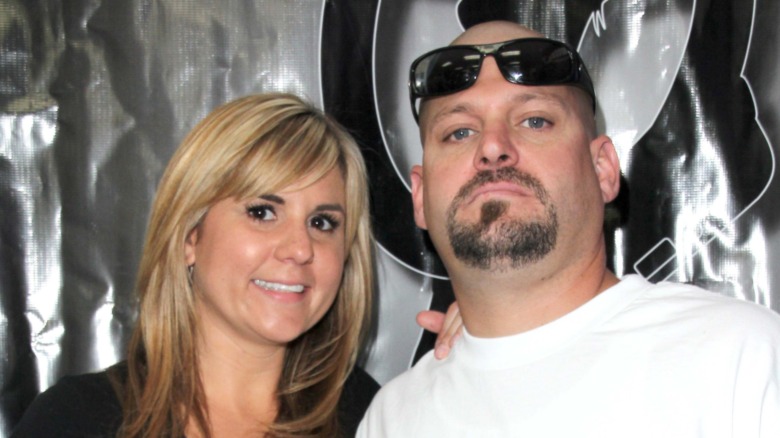 Shutterstock
Fans may be surprised to learn that Brandi Passante and Jarrod Schulz actually split in 2018 while filming "Storage Wars" Season 12. The news was officially confirmed on the April 20, 2021 episode of the reality show when Brandi stated she's "not with Jarrod anymore" (via People). Both appeared on the episode, but it seems they may not be on the best of terms following their split. Jarrod suggested they wouldn't be working closely any longer, stating, "Just because me and Brandi aren't together anymore, doesn't mean we can't go to an auction — but separately."
They also appeared to hint at a fractured relationship when Brandi described her ex as being "an idiot" after he bid $400 on an item she didn't think was worth it. On another lot, Jarrod teased that he wasn't afraid to go up against the mother of his children, saying, "If Brandi bids on it, I'll probably bid."
Brandi hinted at their split only a few weeks before confirming it during the premiere. On March 25, 2021, she shared a promotional poster for the new season on Twitter. It showed herself and her castmates posing inside a storage locker, though she tellingly placed a devil emoji over Jarrod's face. 
It's not known exactly what caused Brandi and Jarrod to go their separate ways, but we're just hoping they can keep things amicable for their kids.