Who Is The Richest Real Housewife Of Dallas?
As the old saying goes, everything's bigger in Texas ... and that goes for hair, high heels, drama, and bank accounts too. Just ask the cast of Bravo's "Real Housewives of Dallas." 
While all of the ladies appear to be doing quite well for themselves, there's still only one that leads the pack when it comes to the highest net worth. But who could it be? Queen Bee D'Andra Simmons, who stands to inherit a large chunk of change from her wealthy mother? Or perhaps real life Barbie Kameron Westcott of THE powerful and prestigious Westcott family? Or how about newcomer and successful anesthesiologist, Dr. Tiffany Moon, who also has a strong penchant for luxury handbags and designer shoes? Or maybe jewelry designer Kary Brittingham? How could we ever forget that beautiful vacation home in Mexico complete with a full staff?
Alas, there's only one that holds the title of "richest housewife." Keep reading after the jump to learn which Dallas housewife's bank account is larger than life.
Stephanie Hollman is the richest Dallas housewife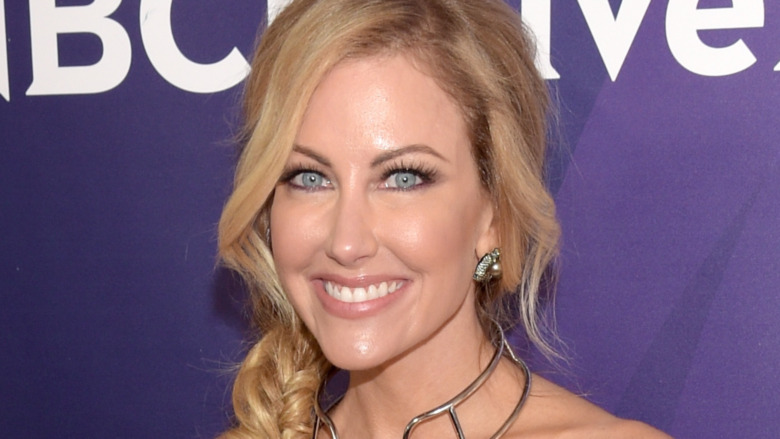 Jason Kempin/Getty Images
According to Meaww, it's fan-favorite Stephanie Hollman who holds the title of being the richest Real Housewife of Dallas with a whopping net worth of $18 million. Cha-ching!
Stephanie's life reads much like a rags-to-riches story. She grew up in Oklahoma to two working class-parents, worked her way through college, and was content to live a normal life as a social worker — until she met successful entrepreneur Travis Hollman who swept her off of her feet and gave her a taste of the finer things in life, including vintage car collections and homes complete with indoor swimming pools in the foyer. (No, we're not joking about the latter.)
While Travis serves as the CEO of Hollman, Inc. — a company that is described as "the world's largest manufacturer of sports, fitness, and office lockers" per the business' website – Stephanie spends her time volunteering for various charities, including The Big Brother, Big Sister organization, and The Family Place, according to her website. She also volunteers with the Hollman Family Foundation — a charity within her husband's company that not only provides education opportunities to both their employees and their employees children and spouses, but also gifts locker rooms and equipment to various high schools in need.  
While she may hold the title of one of the richest Real Housewives, she's also one that truly understands the importance of giving back and in our eyes that makes her pretty special. Bravo, Stephanie!