The Real Reason Sarah Michelle Geller Quit Buffy The Vampire Slayer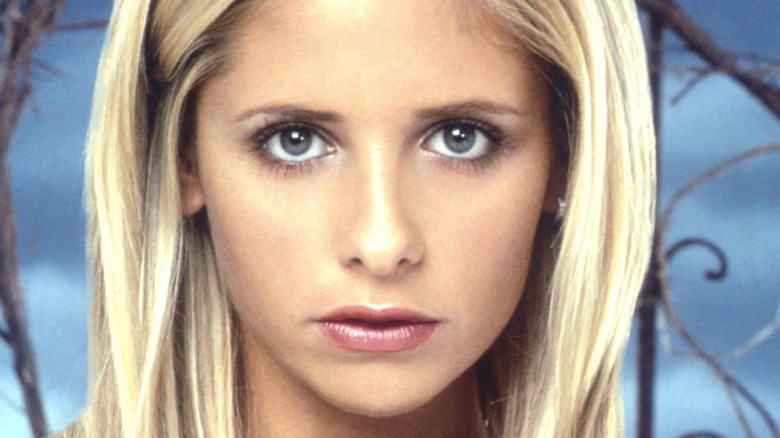 Getty Images/Getty Images
Fans of the popular supernatural TV drama "Buffy the Vampire Slayer" surely can't imagine the show without its strong, female protagonist, Buffy Summers, played by Sarah Michelle Gellar. While Buffy seems like a normal teen girl, she's anything but average. By day, she goes to classes and completing assignments. However, when night descends, she spends her time fighting vampires, werewolves, demons, and other forces of darkness. 
The show had a seven season run, appearing on fans' TV screens from 1997 until 2003. When "Buffy the Vampire Slayer" came to an end, show creator Joss Whedon had this to say of the show's leading lady (via Entertainment Weekly), "There've been times that we didn't get along. There have been times when we've palled around. But no matter what, she was the other half of 'Buffy.' In seven years, she never let me down."
Throughout the series, Buffy tries to escape her birthright, wanting to be a normal teenage girl. However, as the show progresses, she accepts her destiny and embraces the idea of being the "Chosen One." That being said, it seems Buffy's real-life counterpart wasn't so keen on soldiering on as the "Chosen One" forever. And while, according to Whedon, Gellar played her part to perfection until the very end, it seems that when it was time to say goodbye to Buffy, the actor was more than ready to do so.
Sarah Michelle Gellar was ready to live her life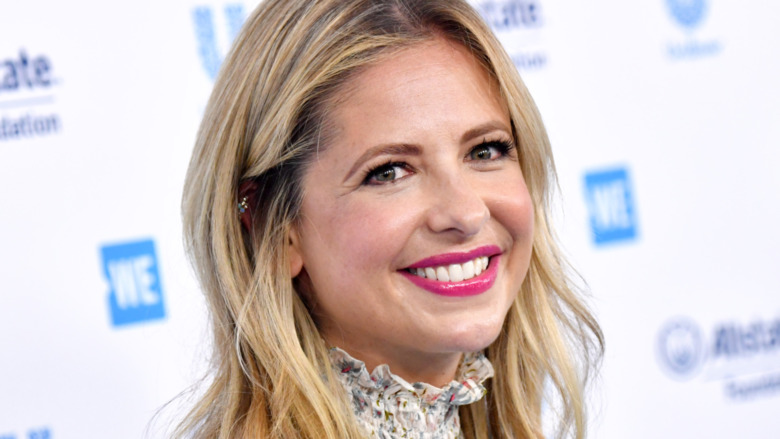 Emma Mcintyre/Getty Images
The character of Buffy Summers resonated with so many fans while "Buffy the Vampire Slayer" was on the air, and still remains one of the most prominent roles in Sarah Michelle Gellar's career. However, when the time came, Gellar was ready to call it quits and say goodbye to Buffy for good. 
After the show ended in 2003, Gellar opened up to Entertainment Weekly (via US Weekly) about why she was so eager to move on from the popular television series. At the time, Gellar was in her mid-twenties and was already married to husband Freddie Prinze Jr. She revealed that she simply wanted to close that chapter of her life and move on to the next. "I was 18 when I started the show; I'm 26. I'm married. I never see my husband [Prinze Jr.]," she told the outlet. 
She continued, "This has been the longest span of my life in one place. There've been times where that's been difficult — you want to pick up and go, try other things, live in different places. It feels right, and you have to listen to that."