How Buckingham Palace Is A Lot Calmer Without Meghan And Harry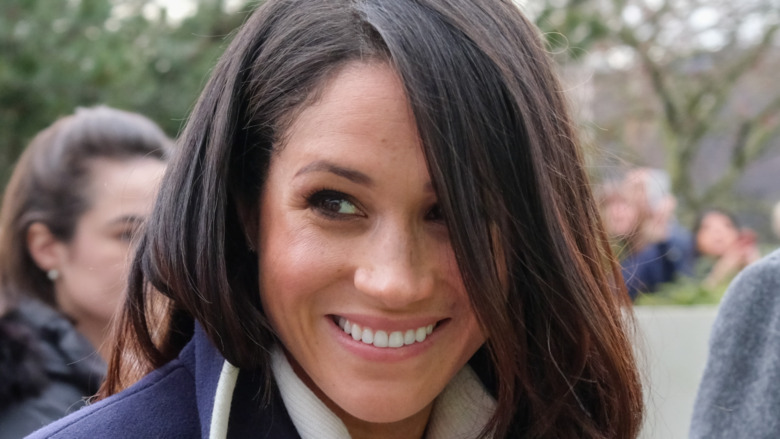 Shutterstock
The Firm has been holding out on us. Apparently, the palace is enjoying not having the Duke and Duchess of Sussex around. A source reportedly told the Mirror that life at the palace is "much calmer" after Prince Harry and Meghan Markle quit the monarchy in 2020. 
Last month, the Spare and his "Suits" alum wife shocked the world when they decided to tell their side of the story. In a tell-all interview, Harry and Meghan dished up the gossip to Queen of All Media, Oprah Winfrey, in a juicy sit-down discussion that makes Diana's Squidgygate and Fergie's pedicure-by-mouth scandal seem tame by comparison. In news that rocked the monarchy, Harry and Meghan dropkicked bombshell-after-bombshell revelation, including the fact that Harry had been cut off financially after deciding to quit The Firm, and that before Archie's birth there were questions about the color of his skin. 
In typical British fashion, the palace issued a few non-inflammatory statements and assured the world (via The Sun) that "Harry, Meghan and Archie will always be much-loved family members." Of course, Queen Elizabeth managed to throw a little shade at the couple's accusations when she snarked that "some recollections may vary." 
Now it seems that Harry and Meghan's over-the-pond relocation may have provided a breath of fresh air. Sorry for the Sussexes, but the palace allegedly is feeling relieved.
A source points finger at Harry and Meghan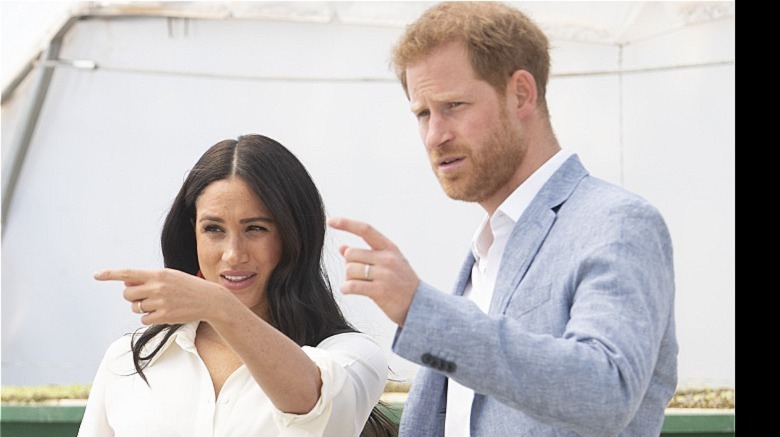 Wpa Pool/Getty Images
The palace promised to investigate Prince Harry and Meghan Markle's accusations, but in the meantime, they have let their silence speak volumes. While Prince Charles has laughed off prying questions, Prince William's one-liner of "We are very much not a racist family," seems to be the biggest response the British royals were willing to give. Step in a source for the Mirror, who provided an inside look into The Firm since Harry and Meghan absconded.
"One of the main issues with Harry and Meghan when they were part of the working family was their inability to understand how things worked," the source claimed, indicating that the Duke and Duchess of Sussex were perplexed by their duties. They then went on to explain, "It's been a lot simpler without them kicking off over why they couldn't just do what they wanted." Oops! It seems as if Harry and Meghan's questions were getting on some people's nerves at least. "Things are a lot calmer," they added.
While Harry and Meghan may believe that their departure was a loss for the British royal family, there are those who seem to think otherwise. And now with Prince Edward and Sophie Wessex stepping up, hopefully things will fall into place for Queen Elizabeth, who has truly had a painful start to 2021.