Where Is The Hollywood Con Queen Scammer Today?
There is nothing that makes better television than a good scam. Of course, it's hard to ignore the fact that there are actual victims who suffered because of a scam artist, and in the case of the Hollywood Con Queen, hundreds of film and TV production workers lost a lot of money just trying to get a job they were promised. The Hollywood Con Queen's story was well documented in a podcast called "Chameleon," and in a Vanity Fair exposé that ultimately unmasked the person allegedly behind it all: Hargobind Punjabi Tahilramani. 
The scam targeted people in the entertainment industry, convincing them that there were jobs and contracts available to them. They were then "hired" and flown to places like Indonesia, but they had to pay for all of their costs upfront. They also pretended to be high-level people in the biz, like Sony's Amy Pascal, Lucasfilm president Kathleen Kennedy, and others. When that scam started working well for them, they inexplicably moved onto posing as a food influencer in the U.K., going under the name Gavin Ambani, per The Guardian. So where's the scammer today?
No one knows why he did it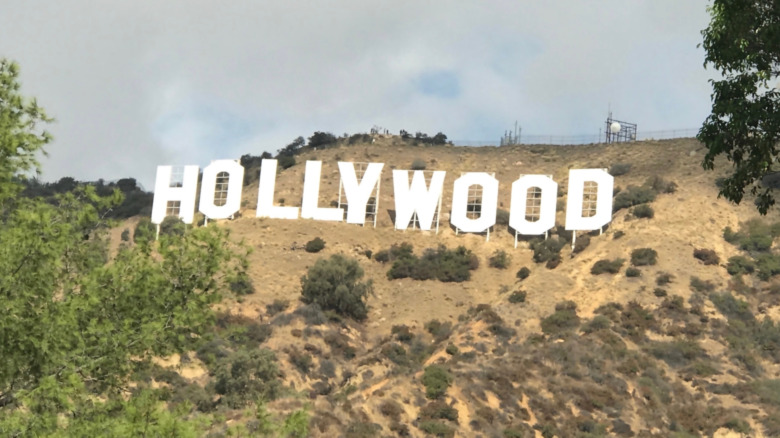 Shutterstock
Hargobind Punjabi Tahilramani was named by the FBI as the prime suspect in the scam they had been investigating for seven years and had him arrested in Manchester in December 2020. A spokesperson for the agency told the AFP, via Insider, "The defendant has been arrested in the United Kingdom-based on a request for his provisional arrest submitted by the United States with a view towards his extradition." If extradited, he would face eight federal charges, including wire fraud, conspiracy, and identity theft. 
Although he has been arrested, Tahilramani is still in the U.K. and his extradition is still pending. K2 Integrity (formerly K2 Intelligence), a New York-based corporate security firm that assisted in the investigation, also said in a statement, via The Hollywood Reporter, "K2 Integrity commends the collaborative efforts of the United States, British, and Indonesian law enforcement agencies for their work in bringing the individual known as the 'Con Queen of Hollywood' to justice." While his arrest halted his alleged crimes, Tahilramani was reportedly still convincing people to hand over money to him even weeks after his arrest, per the same outlet. 
So for now, the Hollywood Con Queen is still in custody in Manchester. Hopefully his victims will get some sort of justice for all of the money and emotional trauma associated with this mysterious scam.