What Surprised Oprah The Most About Her Interview With Meghan Markle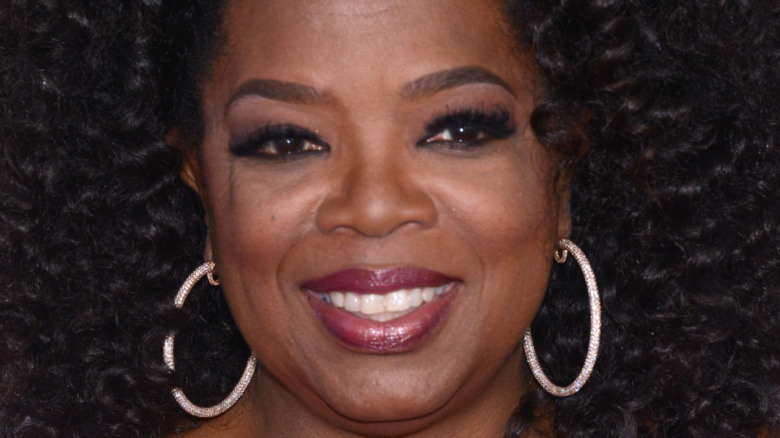 Shutterstock
In an interview with Nancy O'Dell, Oprah Winfrey opened up about her interview with Meghan Markle and Prince Harry that aired back on March 7. The interview, which has gone viral, has had people talking for several weeks — and the news surrounding that interview has not stopped. This is something that Oprah admits that she did not see coming. "I had no idea that it would have the reverberating impact that it has had and continues to have," Oprah said in an April 2021 episode of O'Dell's new streaming show TalkShopLive.
Oprah also talked to O'Dell about the reason that her interview with Meghan and Harry was important, and why it was done in the first place. "Our shared intention was the truth. They wanted to be able to tell their story and tell it in such a way that allowed them to be as truthful as possible," she explained. Oprah went on to share what surprised her the most during the interview. Keep reading to find out what the media mogul had to say.
Oprah Winfrey credits Meghan Markle for being 'vulnerable'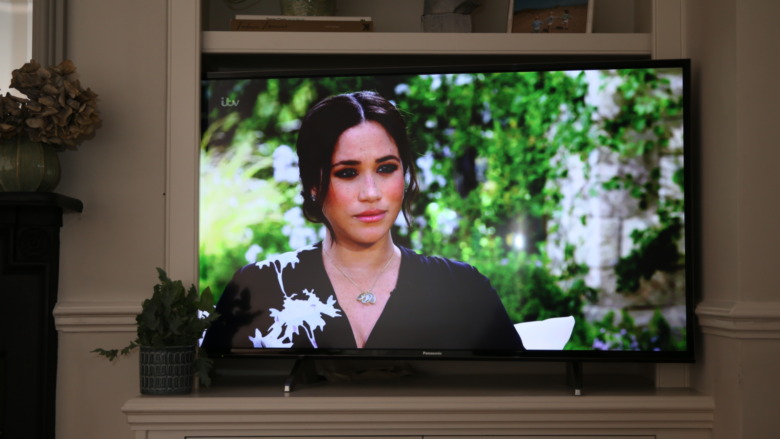 Chris Jackson/Getty Images
Oprah Winfrey admitted that she was most surprised when the Duke and Duchess of Sussex accused the royals of "racial bias," according to Page Six. These feelings were evidenced during the interview when Oprah essentially did a double take after Meghan Markle explained that there had been concerns over her then-unborn-baby's skin tone. "They didn't want him to be a prince ... which would be different from protocol, and that he wasn't going to receive security," Meghan told Oprah during the interview, according to People. "We have in tandem the conversation of, 'He won't be given security. He's not going to be given a title.' And also concerns and conversations about how dark his skin might be when he's born," the duchess added. At this point during her chat with Meghan and Prince Harry, Oprah could not contain her emotions.
During her virtual sit-down on TalkShopLive, Oprah told Nancy O'Dell her reaction to Meghan's words, saying that she simply couldn't believe that Meghan opened up about that experience the way that she did. "What? You're going there? You're going all the way there," Winfrey said. She went on to give Meghan credit for being "vulnerable," saying that "the reason why it was such a powerful interview" was because Meghan was "willing to be as open, as vulnerable, [and] as truthful" as she was.