Who Is Bob Newhart's Wife?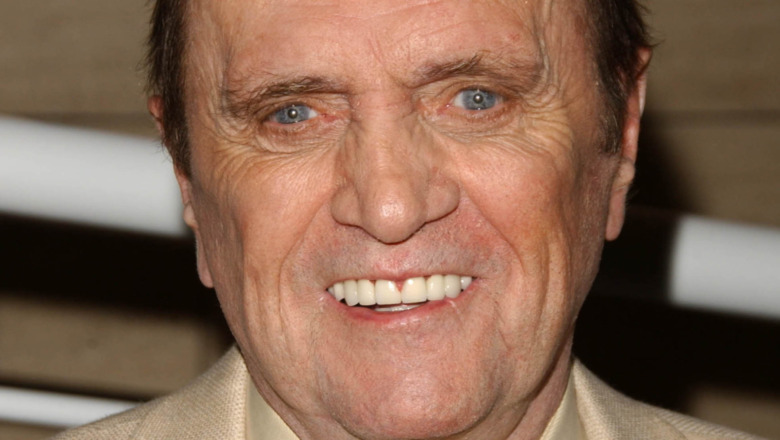 Shutterstock
With a successful career as a comedian and an actor, Bob Newhart has proved he has many tricks up his sleeve. The American icon is beloved in all four corners of the country for his immeasurable ability to make us laugh. Born just a month before the Wall Street Crash of 1929, the Illinois native has become a solid thread in the cultural fabric of the United States. 
Newhart rose to prominence in the 1960s with the release of the album "The Button-Down Mind of Bob Newhart," which was the "first comedy album ever to hit No. 1 on the Billboard charts," according to NPR's "All Things Considered." The album is also credited with saving "the struggling Warner Brothers Records," per the program. Newhart went on to star in two popular sitcoms in the 1970s and '80s, "The Bob Newhart Show" and "Newhart," showing that his comedic talents were powerful across different mediums. Much later, he once again captivated viewers with his appearances in "The Big Bang Theory," in which he portrayed Professor Proton, a performance that earned him a Primetime Emmy Award, as reported by The Washington Times in 2013.
In spite of his tremendously impactful career, Newhart is actually most proud of his family. "I'm most proud of the longevity of my marriage, my kids, and my grandchildren. If you don't have that, you really don't have very much," the legendary comedian once said, according to GetTV. Keep scrolling to learn more about Bob and Ginny Newhart's marriage and family.
Bob and Ginny Newhart have been married since 1963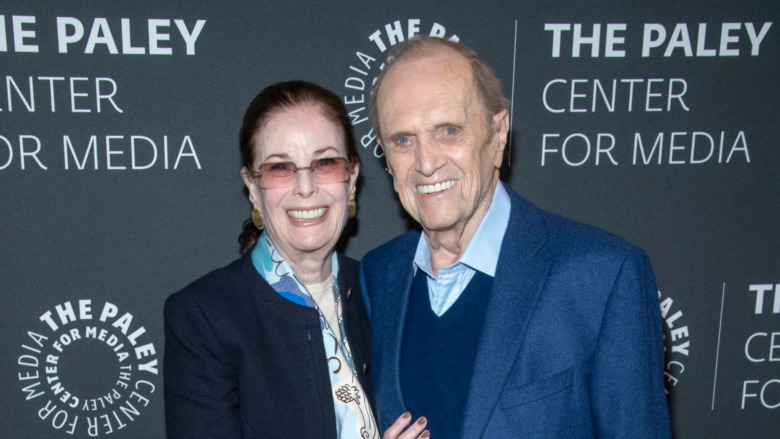 Shutterstock
After an impressive 58 years, Bob and Ginny Newhart's marriage is still going strong. Bob Newhart met his wife thanks to the late actor and comedian Buddy Hackett, who set them both on a blind date, according to People. Bob Newhart told the publication in 2019 that Ginny, the daughter of actor Bill Quinn, was seeing someone else at the time, but that Hackett didn't think they were a good match. "I've got a girl for you," Bob said Hackett told him, per People. "She's going with another guy, but I don't think he's right for her, so I'm going to fix you up on a blind date. You'll meet her and you'll date and you'll get married. Then you'll have kids and you'll call one of the kids Buddy."
They were married in January 1963 and went on to have four children, Robert, Timothy, Jennifer, and Courtney. Bob said he honored Hackett's request (or premonition) by calling one of his daughters "Buddy," he joked in the People interview.
Bob and Ginny's relationship was founded upon the same foundation as his career. According to CBS News, he credits laughter for his long and happy marriage. "Laughter. There's something about laughter, and the longevity of a marriage." In addition to laughing together, Bob has also said that Ginny was a constant source of support, stating that she was always by his side throughout his career, he told People.