Here's How Much John Stamos Is Really Worth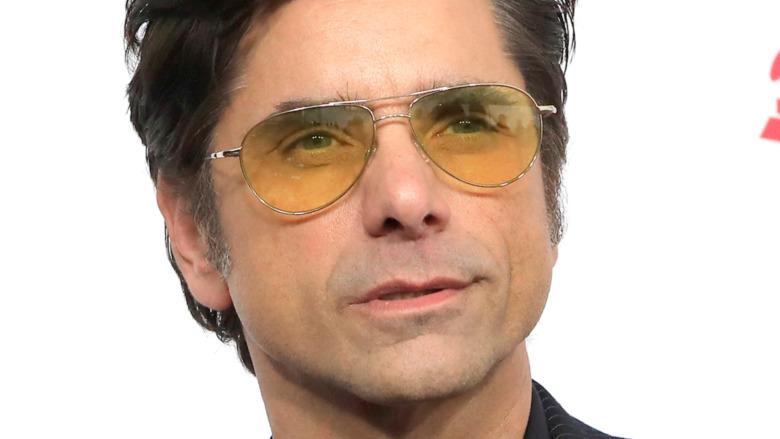 Shutterstock
You would have to be pretty dead inside to not know and love John Stamos. He has been on our television screens and in the pop culture zeitgeist since the early 1980s when he made his debut on "General Hospital" and then moved onto his iconic "Full House" role as Uncle Jesse. You don't work for this long and this hard and not end up being worth millions, and Stamos has luckily maintained his wealth throughout his career — but that does not mean it was easy. 
Stamos was famously married model Rebecca Romijn ​in 1998 and then divorced in 2005, hitting some hard times in the process. He told Howard Stern in 2016 about having to enter rehab. "I really don't have anything to hide anymore ... my last ten [years], my father passed away, I had a divorce ... I went sort of down a wrong path. I lost myself. I lost my sense of discipline, which my dad taught me so well. More and more, I was just dipping into that dark place." Luckily, it didn't hold him back. He went on to star in "Grandfathered," "Scream Queens," "You," "Fuller House," as well as guest starring in any number of shows, per IMDb. The man has literally never stopped working. So what's it all worth? 
John Stamos even met his wife at work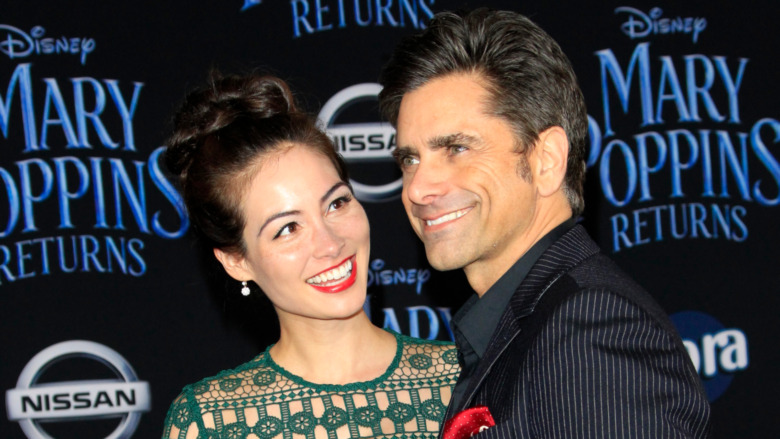 Shutterstock
Through all of his ups and downs, John Stamos famously wanted to have children and find the perfect woman to do it with. Thankfully, Stamos met Caitlin McHugh in 2015 on the set of "Law & Order." He told People in 2017, "I played a guy who was so egotistical that he thought he should spread his progeny, so he had like 60 kids or something. He was poking holes in condoms and stuff. And Caitlin, ironically, was one of the girls that I was trying to fool and have a baby with." 
They married in 2018 and had a son, Billy (in real life, of course!) shortly thereafter. Not only that, but they have started a jewelry line together with My Saint My Hero. They also have a knack for selling and buying homes — in 2020, the Los Angeles Times reported that they sold a French Country estate in Beverly Hills for just over $4 million, making a 37% profit on it, and also snagged a $5 million home in the Hollywood Hills. 
Per The Richest, all of his acting work, branded opps, home flipping, and his jewelry line has made him worth $40 million. And with the way his career has trended throughout his life, there's only more money to make going forward.