Who Was Yoko Ono Married To Before John Lennon?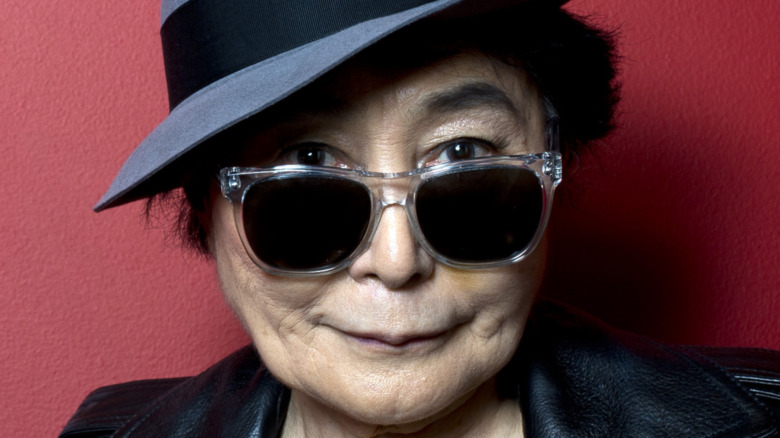 Ben A. Pruchnie/Getty Images
Yoko Ono and John Lennon's marriage is one that generated both admiration and rage. While their relationship produced some of the most iconic artistic collaborations of the 1960s and '70s, it also enraged fans of The Beatles who accuse the conceptual artist of breaking up the legendary British band. 
Ono and Lennon met in November 1966 at an art gallery in London during an art exhibition where she was showing her work, as Vogue noted. The connection started out as a friendship through correspondence, according to the Beatles Bible, and eventually gave rise to one of the most high-profile romances of the time.
Ono and Lennon had embarked on an artistic journey of their own, collaborating on many albums, including the experimental "Unfinished Music No.1: Two Virgins" and "Imagine." In March 1969, a little more than two years after crossing paths, Ono and Lennon tied the knot in Gibraltar during a 10-minute civil ceremony, according to the Beatles Bible. The Beatles disbanded the following year, placing Ono's relationship with the band's frontman right in the middle of speculations surrounding the breakup of one of the most influential musical groups ever.
While her marriage to Lennon defined many aspects of her public persona, it wasn't her only one. In fact, Ono was married when she met Lennon in 1966, and that relationship was just as complex. Keep scrolling to find out more about Ono's ex-husband.
Yoko Ono married filmmaker Anthony Cox — twice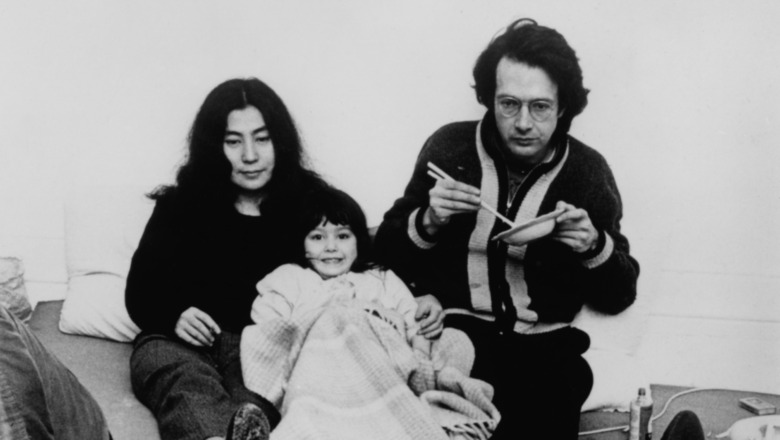 Keystone/Getty Images
Yoko Ono was in a complicated marriage with American filmmaker Anthony Cox. They met in 1961 when Cox flew to Tokyo specifically looking for the artist, according to a 1986 People report. He came across her work in an anthology and set his mind on finding the woman behind it, the report detailed. Cox found Ono in a psychiatric hospital where she was recovering from a mental illness, according to People. 
They married in November 1962, but the union was annulled in March 1963 because her divorce from Japanese composer and pianist Toshi Ichiyanagi hadn't been finalized, according to the Beatles Bible. Ono and Cox properly remarried on June 11 of that year, less than two months before the birth of their daughter Kyoko Ono Cox on August 8, 1963, as stated in William Baker's 2014 book "The Beatles Encyclopedia: Everything Fab Four."
According to Baker, Ono and Cox's relationship was tempestuous from the start and included a "knife fight" that had to be broken up by a friend. By the time she met John Lennon in 1966, their marriage was mostly over, but they didn't officially divorce until 1969, as court documents shared on Court Listener shows, the year she married Lennon. Ono and Lennon famously sent Cox a holiday card in 1968 to inform him she had collected her belongings from the home she shared with Cox, according to Vanity Fair. A few years later, Cox disappeared with their daughter.
Anthony Cox fled with his and Yoko Ono's 8-year-old daughter, Kyoko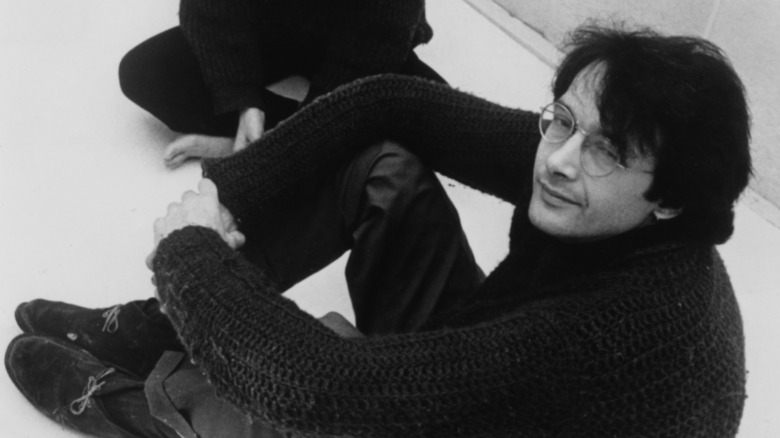 Keystone/Getty Images
The issues between Yoko Ono and Anthony Cox didn't end with their divorce in 1969. On Christmas Eve 1971, Cox fled with Kyoko Ono Cox in tow, who was 8 years old, according to People. He told the publication that he and Kyoko, along with his wife, museum curator Melinda Kendall, joined the Church of the Living Word, which he characterized as a "religious cult." Ono and John Lennon launched a massive "manhunt" to look for Kyoko, but they were unable to find the girl, per People. 
According to Cox, they spent the next several years living with the sect in rural parts of Iowa and California out of fear Ono would try to take Kyoko away from him. In early 1971, Ono and Lennon had "kidnapped" Kyoko when she was living in Majorca, Spain, with Cox, according to Majorca Daily Bulletin. Ono and Lennon returned the girl a day later, but Cox said he was afraid Ono would try to take her again, per People. Cox had been granted custody of Kyoko, but a judge gave Ono visitation rights that year, per Court Listener. 
Cox and Kyoko sent Ono a condolence telegram when Lennon was murdered in 1980, but they didn't say where they were, per People. In 1986, Ono published an open letter in which she pledged to stop looking for Kyoko, according to the Associated Press. Kyoko reconnected with her mother in 1994, per the Independent.