The Real Explanation For Monica Raymund Leaving Chicago Fire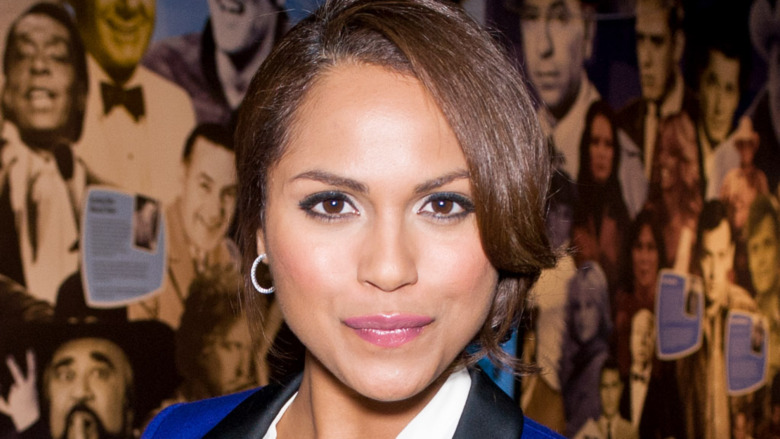 Timothy Hiatt/Getty Images
Fans of the hit series, "Chicago Fire," were devastated when Monica Raymund's paramedic turned firefighter character — Gabriela "Gaby" Dawson — left the show after the Season 7 premiere in 2018.
"Chicago Fire" is part of NBC's "One Chicago" franchise, which also includes "Chicago Med" and "Chicago P.D." It follows a team of firefighters and paramedics who work at the Chicago Fire Department's fictional Firehouse 51, although the series is filmed in a real fire station, Engine 18, on the city's Near West Side, per the Chicago Tribune.
Dawson had been a fixture since the show debuted in 2012, and she was also one half of "Dawsey," the ship name for her relationship with firefighter Matt Casey (Jesse Spencer.) Raymund revealed that she loved her role on the show and learned a lot. "I don't have anyone in my family that's a first responder and I didn't really know the different trials and tribulations that they face everyday," she told the Chicago Tribune in 2018. "So that was the greatest part about playing Gabby, that I got to get to know the paramedics, I got to know the firefighters in Chicago, and hopefully to the best of my ability, represent them honorably."
However, at the start of the Season 7 premiere, Dawson leaves for Puerto Rico to provide hurricane relief. She asks then-husband Casey to join her, but he declines. The couple files for divorce, ending "Dawsey" and Raymund's role on the show. Keep reading to find out why this talented actor really left the show.
Monica Raymund left Chicago Fire to put down roots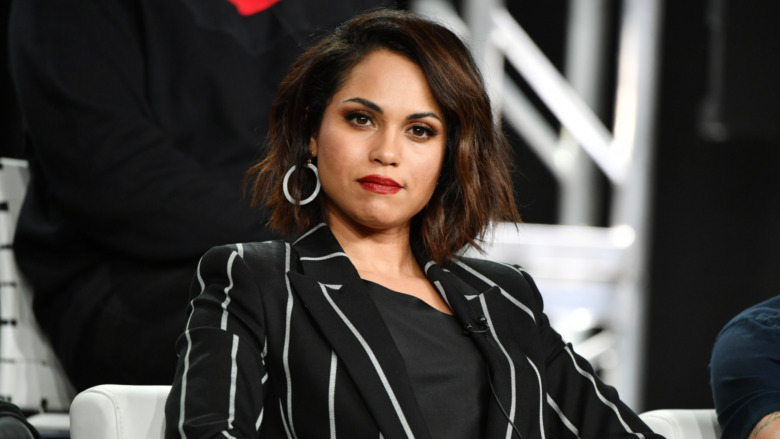 Amy Sussman/Getty Images
Speaking to the Chicago Tribune in 2018, Monica Raymund revealed the real reason why she left "Chicago Fire." The actor said her "six-year contract was coming to an end and I felt like I was hungry to explore a different role, a different story." She added, "I wanted to explore a different world. I had been in Chicago for five years and just personally where I was in my life, I was ready to create my home and kind of plant some roots in Los Angeles."
Raymund admitted that leaving the hit show wasn't easy. "It does feel surreal," she said. "I mean, I've given six years of my life to that show and created a family there, so it was a bit like a dismemberment, if you will. I miss them terribly, of course."
Since then, Raymund made a brief cameo during Season 9 of "Chicago Fire" in the episode '"Best Friend Magic," but she did achieve her dream of diversifying her acting portfolio, landing a starring role on the Starz series "Hightown." She plays National Marine Fisheries Service Agent Jackie Quiñones — just the kind of part she was looking for after leaving the firehouse. "I needed to shake things up," she told Elle. "I was interested in doing dark, messy, gritty — something that was going to hit me out of nowhere, just smack me right in the middle of the face." Mission accomplished!