Who Is Shannen Doherty's Husband, Kurt Iswarienko?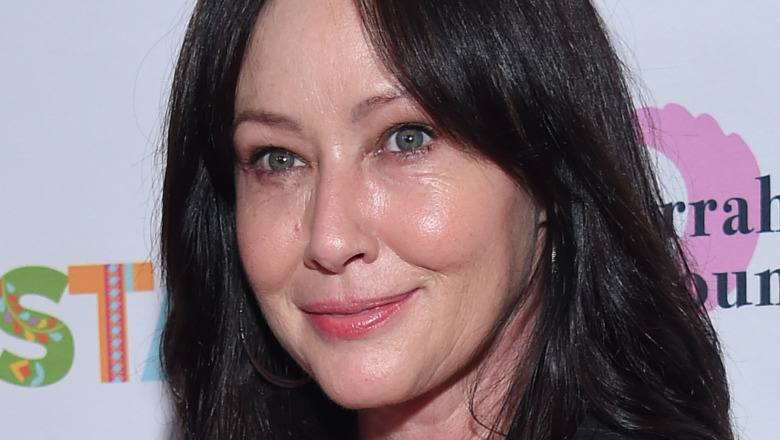 Shutterstock
Shannen Doherty had a couple of early marriages under her belt by the time she married Kurt Iswarienko on October 15, 2011. He is a photographer and electrician with a list of Hollywood credits that is impressive, though not as extensive as his wife's. He's been working in Hollywood since 1997 when he worked in the camera and electrical department of the film "Going All the Way," per IMDb. He also worked as an electrician on "Pirates of the Caribbean: The Curse of the Black Pearl."
Doherty and Iswarienko met at a party in 2008 when he was still married to his first wife, actor Taryn Band, Daily Mail reports. Doherty and Iswarienko became friends, and when his marriage ended, they became romantically involved. The couple married in October 2011 in Malibu, Calif. The weeks and days leading up to their wedding were filmed for the WE series "Shannen Says," per Daily Mail. It sounds magical, but it wasn't all smooth-sailing up to their big day. His ex-wife told Star Magazine (via Radar Online) that Iswarienko was dead to her, while Radar also reported that his ex-mother-in-law claimed Doherty broke up her daughter's marriage.
That was a long time ago now, and Doherty and Iswarienko's marriage is going strong nearly a decade later. However, the couple has been through a lot and it has fundamentally changed their relationship.
Her cancer made their marriage stronger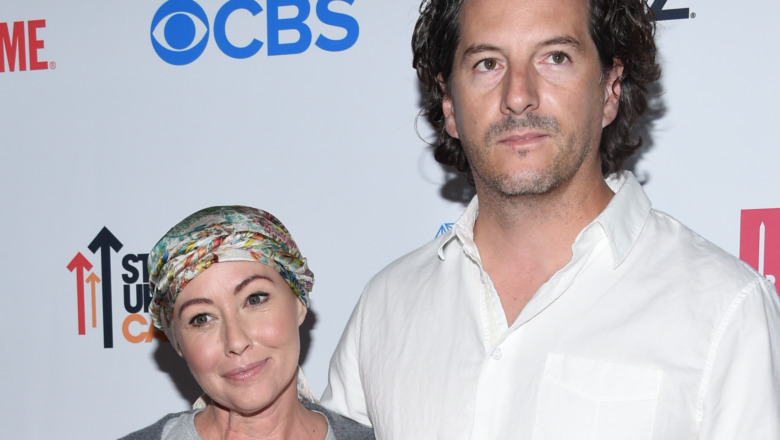 Shutterstock
Shannen Doherty and Kurt Iswarienko had been married for four years when she was diagnosed with cancer in 2015. Her diagnosis changed their marriage for the better and made them strong. In an interview with People, Doherty described how much stronger her marriage is as the silver lining to her diagnosis. She said, "Cancer solidified us. Kurt and I have a much deeper appreciation for each other now."
She said they had a good marriage before, but they would be stubborn and not speak for days, rather than resolving an issue, per People. But now, Doherty said, "We don't let a night go by mad at each other. The last time we had a big argument was pre-cancer."
Iswarienko has been a big help to Doherty in helping her accept her body post-cancer. She told People, "I don't have to be a sexy little vixen. How Kurt sees me really helps me be a better person. He was always like, 'I've never seen someone handle something so difficult with so much grace. You're so strong.' And I figured out, it's a quiet strength. And that is far sexier and appealing than I had before."
Doherty also said they have profound respect for each other now. "He was my rock in every way possible, and he made sure I knew how much he loved and valued me. We have a much deeper appreciation [for each other] now, and a much larger capacity for forgiveness."