How Much Is Leslie Jones Actually Worth?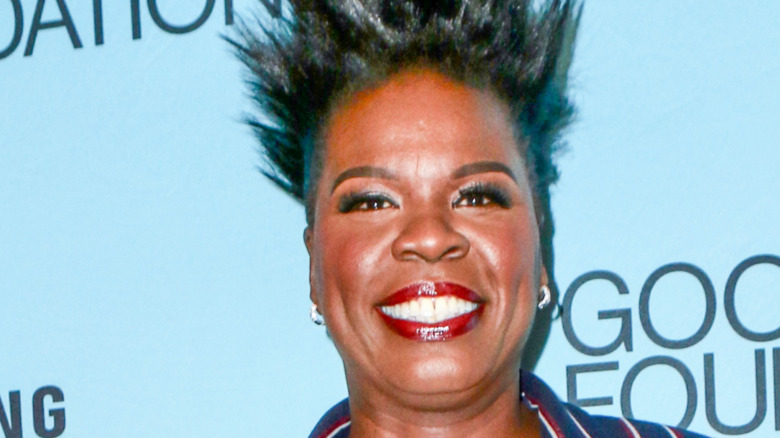 Shutterstock
Comedy is a notoriously hard industry to break into. Because even if you're hilarious, getting someone like Lorne Michaels to put you on "Saturday Night Live" or ink yourself a deal with HBO for a live special is hard. Like, really hard. So hard that it took Leslie Jones, certified funny woman, over decades to become famous. How did we live without her all of those years? 
Interestingly, Jones never knew she wanted to be a comedian until she went to Colorado State University to play basketball and get a degree. It was there that she signed up for a comedy show, on a whim, and her life changed forever. She told the university's paper, "All of my friends were there, and I got up on stage and just killed it! ... The stage felt like home." 
From there, she left school and hit the comedy club circuit. Eventually, Chris Rock got her an audition on "SNL," as she revealed in an interview with Howard Stern, and she became a writer on the show in 2013, making appearances on Weekend Update in 2014. Although she left the show in 2019, Jones has gone on to do Netflix specials, starred in multiple movies, and is even a go-to personality when a game or award show needs a host (or commentator). 
Jones is literally everywhere these days, but just how much is she worth?
Leslie Jones had to leave SNL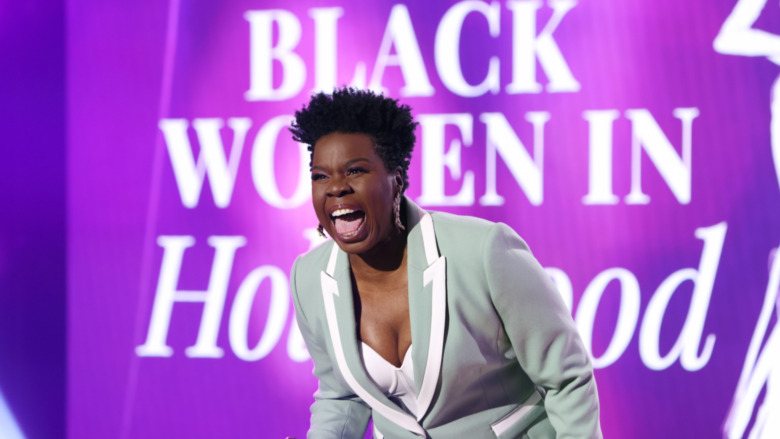 Randy Shropshire/Getty Images
Leslie Jones is living her best professional life since leaving "Saturday Night Live" in 2019. When she was on "SNL," she likely was on the higher end of their pay tier when she left. (Celebrity Net Worth reports that fifth-season cast members make $315,000 a season, but "people who have been there the longest or are the most important to the show" make $525,000 per year — so Jones was definitely banking by the time she left.)
Being on "SNL" puts you in a "different class" of comedians, as she put it to Colorado State Magazine. That doesn't just mean getting more gigs; it gives you negotiating power when it comes to your payout for said gigs — and Jones does all of them, from starring in "Ghostbusters" to being an All State Insurance spokesperson and starring in Uber Eats commercials to being the host of the "Supermarket Sweep" reboot. All of that hard work has paid off, as Celebrity Net Worth reports that she's worth $7 million. 
Leslie Jones, who moved to Beverly Hills, California after quitting "SNL," bought a $3.9 million dollar home, per Dirt, so she definitely has cash to spend. The site reports that her home is "3,860 square feet" and boasts "4 bedrooms, 4.5 bathrooms," and a pool.
Although she worked 25 years to get it, Jones is doing it all with her fame. She told Essence that "SNL" opened doors for her career, saying, "I think I noticed that I wanted to do a lot of other things, but I think maybe I had already put myself in the box of being a standup comedian. ...It's like now I sing, write, and direct. It's crazy."