Who Is Tyler Whitman From Million Dollar Listing New York And What's His Net Worth?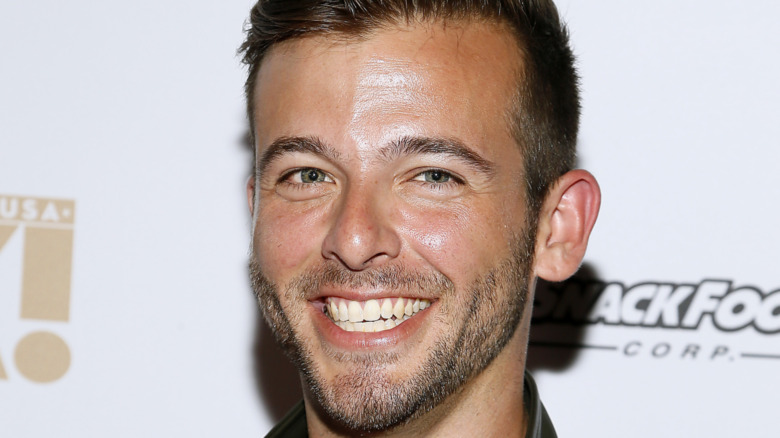 Paul Morigi/Getty Images
If you've already binged every season of "Selling Sunset" and want something a little more dramatic than HGTV to hold you over until Netflix blesses us with a fourth season, might we suggest "Million Dollar Listing New York"? "Million Dollar Listing" is a Bravo show (so you know it's bringing the drama) about a bunch of super competitive real estate agents selling properties to the 1% in the most competitive market in the world: New York.
Keep in mind it's more a New York aesthetic than an L.A. vibe — there are no "Selling Sunset"-esque "Botox and Burger" parties in "MDLNY" — but it still gets pretty dang cutthroat. The new season of "Million Dollar Listing New York" coming out in May has the realtors facing a whole other kind of problem: COVID-19. The COVID-19 pandemic, which ravaged the city last year, also changed the face of the real estate market. Suffice it to say, in the new season, NYC is a buyer's market (meaning it's not great for the agents). Yikes.
In the spirit of gearing up for an explosive new season, we're checking in with the cast and getting a little refresher on whose who. Enter: Tyler Whitman, the agency's young upstart realtor. Exactly how successful is he? Let's get to it.
Tyler Whitman is a high achiever
Tyler Whitman might be dominating the NYC real estate game, but's actually from the south. When moving to the city, he found apartment hunting frustrating, which inspired him to try his hand at real estate, according to his Bravo bio.
Per his LinkedIn, Tyler attended the University of Alabama and then worked for a couple of New York-based real estate agencies before landing at Triplemint, where he's been since 2013. In addition to transformation in real estate, Tyler also changed his body after undergoing gastric sleeve surgery and hitting the gym.
When speaking about his financial goals when starting his team, Tyler was candid about how much money he wanted to make. "All I knew is that it's my first time starting a team, for my personal income I'd like to make $100,000," he revealed. "But I had a five-year goal ... I wanted to be selling $33 million a year as a team ... because when you sell $33 million, you've earned $1 million in commission." 
While Tyler wasn't successful in making the $100,000 in his first year, by the end of his second he brought in $1.6 million in commissions (thanks to the popularity of his video content). "I'd made more money than I was ever dreaming about making," he recalled, "and it was life-changing." Now, when you take both his realtor and reality star statuses into account, Tyler has an estimated net worth between $2 to $3 million (via Information Cradle).