How Much Was Anita Lane Worth At The Time Of Her Death?
Anita Lane, best known as the Australian singer-songwriter behind some of Nick Cave and the Bad Seeds' and the Birthday Party's most recognizable songs has died at 61, per Rolling Stone. The cause of death has not been revealed. Louder Than War called Lane one of "the creative powerhouses who emerged from the vibrant Melbourne post-punk scene." In addition to her work with the Birthday Party and Nick Cave and the Bad Seeds, Lane released two solo albums, 1993's "Dirty Pearl" and 2001's "Sex O'Clock," per Rolling Stone.
Lane co-wrote the iconic Birthday Party songs "Dead Joe," Kiss Me Black," and "A Dead Song." When The Birthday Party broke up in the early 1980s, she wrote songs with her boyfriend at the time, Nick Cave, including "From Her to Eternity," and "Stranger Than Kindness," NME reports. Tributes started pouring in as soon as the news of Lane's death was made public. One of those tributes came from Lane's ex-boyfriend Nick Cave's wife Susie, who wrote on Instagram, "Darling Anita, We love you so much," along with a broken-heart emoji and lyrics from her husband's 1986 song "Sad Waters."
Lane wrote a number of iconic songs of the 1980s and 1990s. But what was she worth at the time of her 2021 death? Here's what we know.
Anita Lane co-wrote Nick Cave's most famous song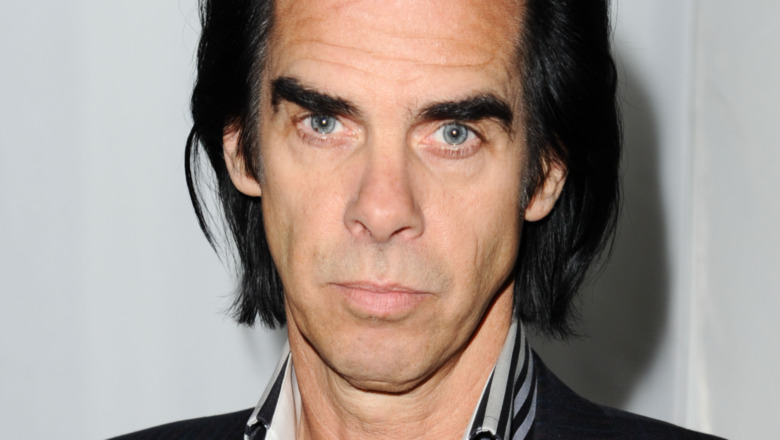 Shutterstock
Anita Lane first met Nick Cave in 1977, and the pair became enmeshed in the punk scene. Eventually, they co-wrote Cave's signature song, "From Her to Eternity," from the 1984 album of the same name. But by Lane's own recollection, the pair's economic status wasn't exactly befitting of the punk music they created.
"I guess everyone came to life out of punk rock, all that feeling that was going around at the time," Lane said to Melody Maker in 1988 (via Rolling Stone). "It was funny for us because we weren't poor, working-class, or very upset. What were we? I don't know." Whatever they were, it worked for their music.
Cave is worth $8 million now, per Celebrity Net Worth, so his co-writer likely enjoyed a good portion of music royalties, too. Although an exact figure for Lane's net worth at the time of her death is unclear, given her comments about not having struggled for money, it sounds like she was fairly well-off throughout her life.