Tom Brady Has Something To Say To His Ex Bridget Moynahan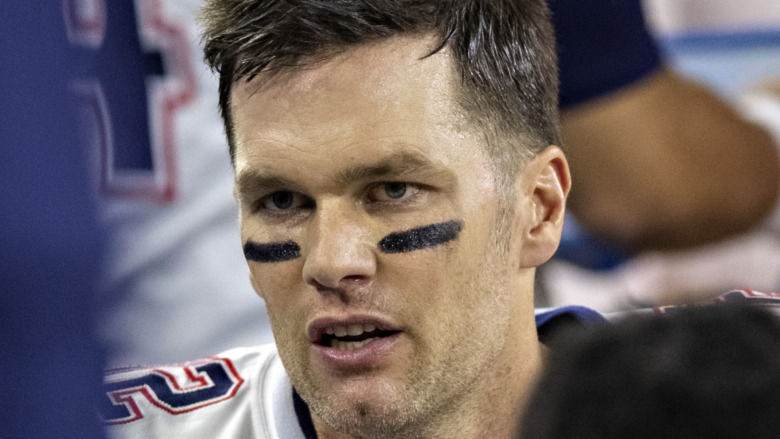 Wesley Hitt/Getty Images
Tom Brady and ex Bridget Moynahan had what can be best described as an (initially) icy and awkward post-breakup relationship. Per Us Weekly, after the pair called off their longterm relationship in 2006, Brady picked up almost immediately with supermodel Gisele Bündchen. Matters complicated for all three when Moynahan announced, two months into Brady dating Bundchen, that she was pregnant with Brady's first child, Jack. "In the beginning you're living this romantic fantasy," Bündchen recalled to Vanity Fair in 2009. "You're thinking, 'this can't be true, it's so good!' And then, Whoops — wake-up call!" The same profile revealed that the Brazilian beauty and Moynahan had yet to meet more than two years after the latter gave birth to her son with Brady in 2007.
"Going through that traumatic time of being heartbroken and then being pregnant turned my whole life upside down and inside out and just knocked the wind out of me," Moynahan told Harper's Bazaar in 2008 about that period of her life. "But I got so much out of that... I have a child, and it's the best thing in the world."
The two exes and co-parents seem to be faring better in 2021. Read on for Brady's message to Moynahan on Instagram for her milestone 50th birthday.
Tom Brady and Bridget Moynahan are friendly co-parents post-breakup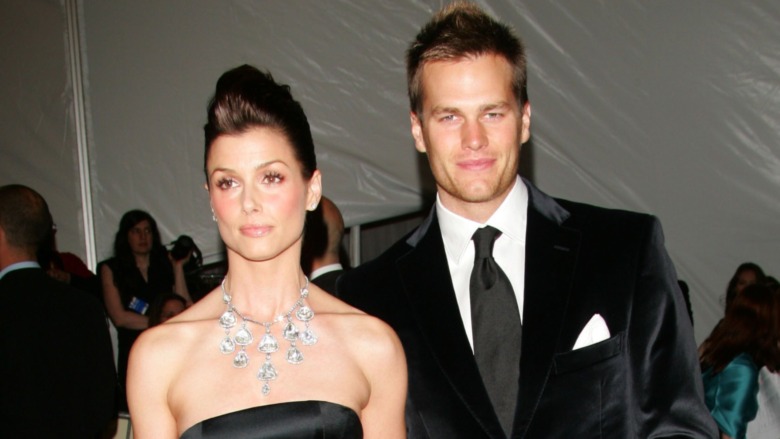 Evan Agostini/Getty Images
All's good (or at least significantly better) in the family, as People reported a sweet birthday sentiment from Tom Brady to ex Bridget Moynahan as she turned 50 on April 28, 2021. According to the outlet, the NFL superstar took to his Instagram Stories to share a photo of the actor sitting with their 13-year-old son Jack in stadium seats with the warm caption, "Happy Birthday @bridgetmoynahan we hope you have a GREAT day."
As Moynahan related to More (via People) in February 2011, it would appear the ice between the ex-paramours at the beginning of Brady's relationship with current wife, Gisele Bündchen, thawed around this time period. "I have a relationship with these people on a daily basis," adding that there are no "dramas" and their blended family, after Bündchen gave birth to her first child with Brady in 2009, was getting along nicely. In January 2021, she even congratulated Brady after he became a seven-time Super Bowl winner on Instagram. "I am pretty sure I am not the only one from #patriotsnation celebrating @buccaneers," she wrote, adding the hashtags "#soproud" and "#55" (Brady's jersey number). The Brady-Moynahan's have seemingly blended well, indeed!