The One Moment That Ruined B.O.B.'s Career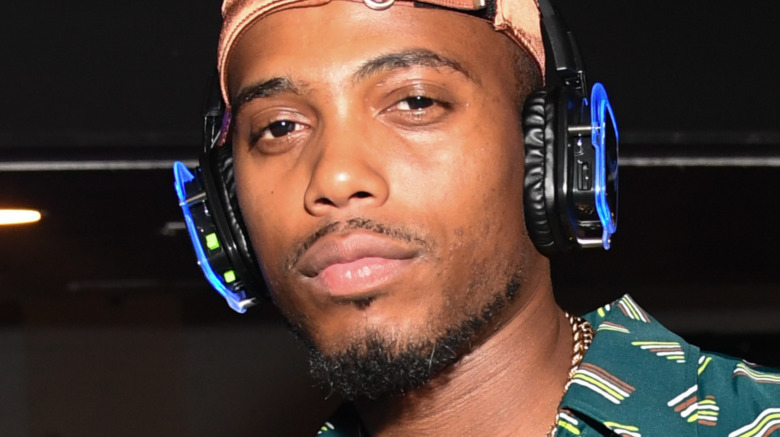 Paras Griffin/Getty Images
Born Bobby Ray Simmons Jr, rapper B.o.B.'s career trajectory was taking him to places heretofore unknown circa 2010 (via Billboard). With the release of his debut studio album "B.o.B Presents: The Adventures of Bobby Ray" and a collaboration with Paramore's Haley Williams for the hit single "Airplanes," B.o.B.'s stock was a hot commodity at the beginning of the last decade (via Billboard). Also known as a DJ as well as a rapper, B.o.B.'s mixtapes were as legendary as his beats. 
Deciding he wanted to be a musician while in school, B.o.B. learned to play the trumpet, piano, and guitar early on (via Idolator). As he entered high school, B.o.B. added spinning records and creating mixtapes to his repertoire. His mixtapes would find their way into the hands of his soon-to-be mentor and co-manager B-Rich (via Revolt). 
Music was clearly in B.o.B's blood, as he sold his first beat track for "I'm the Cookie Man" at the tender age of 14 (via TJs DJs) in 2002. Over the next 6 years, the rapper would hone his craft, working open mic nights, underground rap battles and releasing solid mixtapes along the way. On April 27, 2010, "B.o.B Presents: The Adventures of Bobby Ray in 2008" was released by Atlantic Records to critical acclaim and positive reviews. B.o.B. had finally arrived.
That is — he had arrived until 2015, when he unexpectedly dropped the project "Psycadelik Thoughtz." Panned by both critics and fans alike, B.o.B. had clearly become an afterthought (via Hip Hop Dx). However, on January 25, 2016, B.o.B. went on a Twitter rant that thrust him back into the public's consciousness, and not in a good way. The long since-deleted tweets detailed the rapper's belief that the world was flat.
Flatter than a pancake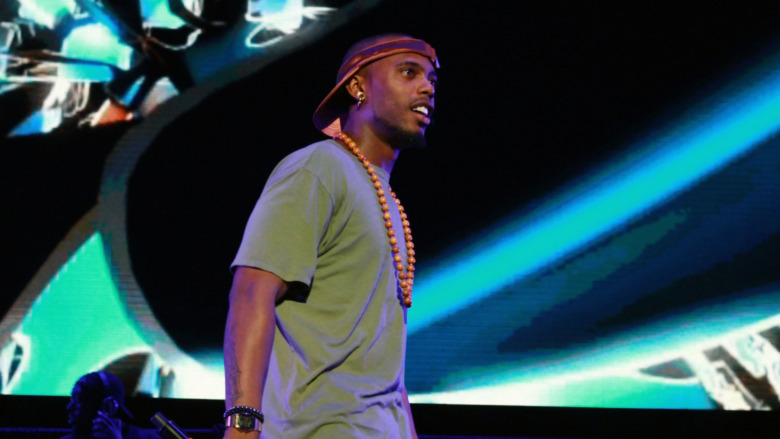 Gladys Vega/Getty Images
On January 25th, 2016, B.o.B. took to Twitter to relay to the world that the planet was indeed flat. B.o.B. challenged all sorts of people that legendary day on Twitter as he argued that no matter how high the elevation is, there really isn't any evidence of curvature to the planet (via The Guardian). Quarreling with casual observers, fans, scientists, and even noted astrophysicist Neil deGrasse Tyson, B.o.B. responded time after time with "Have u been to the edge? or is that what your science book told you?" The rapper was so serious about his cause that he even started a GoFundMe campaign in 2017 (via the Verge). In it, B.o.B. was looking to raise a million dollars to launch multiple satellites in space to "find the curve." The plan didn't last long, with GoFundMe removing the campaign days later stating it violated their terms of service.
Out of the limelight for several years now from all the backlash, B.o.B. has recently returned, according to Billboard. After a short-lived retirement from the music business in 2018, B.o.B. released "Southmatic" in 2019. Dipping his foot in a bit further, the rapper launched a new podcast at the beginning of 2020, the BoBcast, with his sisters Tiffany and Camaren Burgess. B.o.B. quickly follow that up with a new album, "Somnia," in September 2020. And while he states that he doesn't have any concrete future plans, it's clear B.o.B. is trying to get back into the public's good graces.