What Selena Quintanilla's Brother Is Doing Today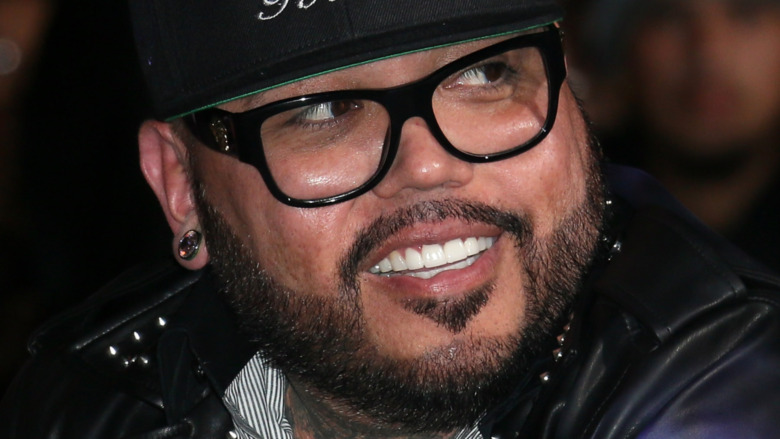 David Livingston/Getty Images
Selena Quintanilla's death remains one of the most devastating moments in pop culture history. The talented singer, known to most simply as Selena, was shot and killed on March 31, 1995 by Yolanda Saldívar, her friend and the former manager. Before her death, Selena was not only "one of the most celebrated Mexican-American entertainers of the late 20th century" (per PBS), but her beautiful voice, flashy outfits, and infectious smile made her a bonafide star.
As seen in Netflix's "Selena: The Series," which chronicles her upbringing, rise to fame, and the early years of her career, Selena was very close to her tight-knit family, which included her parents, Abraham and Marcella, and her siblings, A.B. and Suzette. Though it was Selena who became the household name, her brother A.B. played bass guitar and co-wrote some of her biggest hits, including "Como La Flor," and Suzette, her sister, was her drummer, per Distractify.
According to Marie Claire, Suzette gave up her music career in 1995 and dedicated her life to preserving her sister's legacy, while A.B. continued to work as a musician and producer. Per Parade, in 1999, he also formed the band Los Kumbia Kings with Selena's husband Chris Pérez. Keep scrolling to find out what A.B. is up to now, including whether he's married and still works in the music industry.
A.B. Quintanilla is a father of eight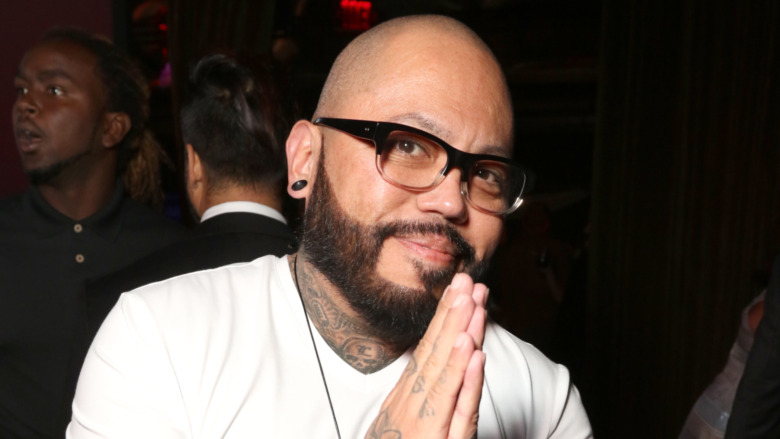 Jc Olivera/Getty Images
After Selena Quintanilla's tragic death, her brother A.B. — short for Abraham Quintanilla III — nearly retired from music. He told BMI in 2015, "I wasn't planning to come back. Then I bumped into these two ladies at a restaurant in Corpus Christi. They told me to keep fighting and to continue the family dream." From there, he went on release and produce music of his own, as well as collaborate with many Mexican artists, including Thalía, Alicia Villarreal, and Cristian Castro. He has even had his songs featured on the "Selena," "Fast & Furious" and "The Sisterhood of the Traveling Pants" soundtracks.
In 2021, A.B. is still close to his parents and often shares photos of them on Instagram. Outside of his music career, A.B. is a father of eight children (per Parade). However, you won't see his kids on his social media, as he chooses not to post them. He does share lots of pics with his fifth wife, Anjelah O, whom he wed in a Las Vegas ceremony in September 2019, per Women's Health. The pair now resides in Texas, where the producer recently boasted about getting his COVID-19 vaccine.