RHONY: What Is Eboni K. Williams' Net Worth And How Did She Get Rich?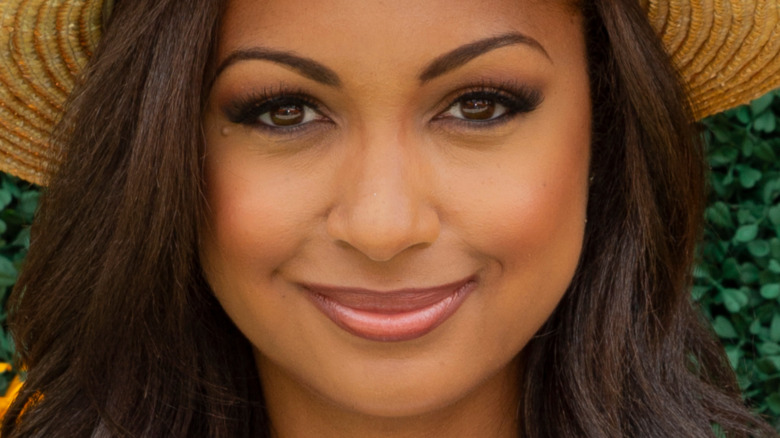 Shutterstock
Eboni K. Williams is gearing up to be the first Black woman to join the cast of the "Real Housewives of New York City," adding to the long list of gigs the reality star has taken on giving Eboni a millionaire title.
"One thing I take very seriously is meeting each one of these women in a real-life, authentic capacity — not bringing any preconceptions [based on] what I may or may not have seen on television before as a viewer or a fan," the future "RHONYC" star told Essence. "These women are now a part of my real life and a part of my real world, and I welcome all that comes with that. All the ups, all the downs, and all the bumps along the way."
The former news anchor is sure to see some bumps with all the drama that comes with the "Real Housewives" franchise. Williams noted to the mag that she hopes to be the one to bring new energy to the cast. "This franchise historically has not had a Black lens and now it will for the first time in 13 years," she said. "It is my great hope that my presence on this show will just do it justice. Do Black women justice. Do our culture justice. I can only hope to touch on the magic that are Black women." Justice isn't a new concept to Williams, whose résumé has racked up quite the fortune pre-reality tv.
Eboni K. Williams is a multi-millionaire
Roy Rochlin/Getty Images
Before entering the world of reality television, Eboni K. Williams was an accomplished lawyer and television host. According to RevoltTV, Williams is the host and executive producer of "Revolt Black News," on top of her hosting gig on RevoltTV's "State of the Culture." The celeb was quite the prodigy growing up, attending college at the young age of 16. Williams has also worked as a host on FOX News and a correspondent on CBS News. 
The reality star decided to drop the secrets to her success in her 2017 book, "Pretty Powerful: Appearance, Substance & Success." The book embodies the celeb's mantra that "women shouldn't hide their beauty. Instead they should embrace it as a positive and powerful asset."
Williams' assets don't stop at her career and appearance — the future real Housewife has a net worth of $3 million that she built all on her own (via Celebrity Net Worth). The fortune came before Williams signed on as the newest cast member of the "Real Housewives of New York City," which means we can only imagine how much her reality career will pad the star's pockets.