The Truth About Keith Richards' Wife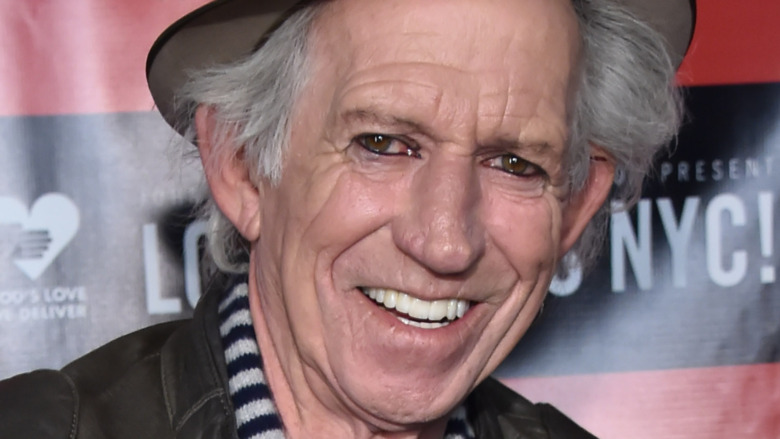 Kevin Mazur/Getty Images
Keith Richards' six decades in the spotlight are marked by his rebelliousness and wildness. In addition to being one of the world's most legendary guitarists and co-founder of one of the world's most iconic bands, the Rolling Stones star is also (in)famous for his complex relationship with drugs. For someone as wild, Richards is surprisingly tame when it comes to romantic relationships. In fact, Richards has been in two long-term relationships and married only once.
In 1967, Richards began dating German-Italian model and actor Anita Pallenberg, who had been the girlfriend of his fellow Rolling Stones bandmate Brian Jones. According to Variety, she left Jones when he turned "unstable and violent." (Jones drowned two years later "while under the influence of alcohol and drugs," as The Guardian reported in 1969.) The couple had three children together — Marlon, Angela, and Tara, who died when he was two months old (via news.com.au).
Pallenberg starred alongside Mick Jagger in the 1970 film "Performance" and rumors suggested the two were having an affair. In his 2010 memoir "Life," Richards confirmed the affair happened, as The Guardian noted, though Pallenberg always denied it. "I was a one-man girl at the time and Keith was the man for me," she said, according to the Express. Richards and Pallenberg broke up in 1980, leaving behind what the Associated Press described as a "turbulent relationship."
Around that time, Richards met his future wife, to whom he is still married. Read on to learn more about her. 
Keith Richards has been married to Patti Hansen for nearly 40 years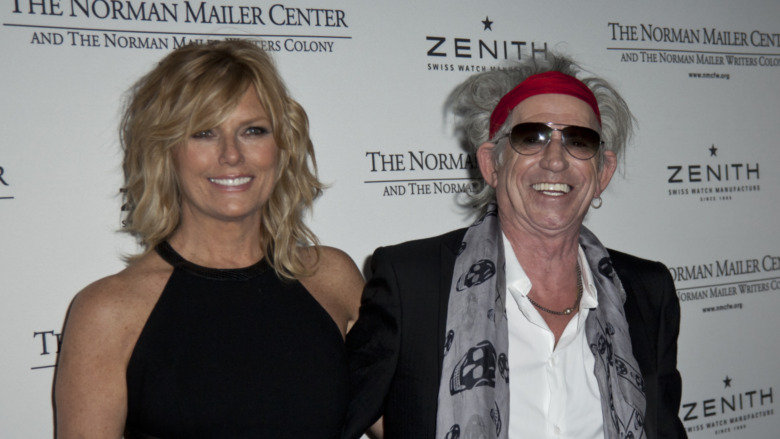 Shutterstock
On a night out at the legendary Studio 54 nightclub in Manhattan in 1979, Keith Richards was introduced to American model Patti Hansen. In a 2018 interview with Vanity Fair, the rock star admitted his feelings completely overpowered him when he met her. "The moment I saw Patti, we looked at each other, and I said, 'Hello, something's happening to me,'" Richards said. 
Hansen's perception of that night was slightly different. According to Outsider, Hansen wasn't a big fan of the Rolling Stones and wasn't that impressed by him. But she attended his 36th birthday about nine months later and, that time around, things were different. "Keith was constantly making me mix tapes, and he would do beautiful drawings on them," Hansen told Harper's Bazaar.
In December 1983, Richards and Hansen tied the knot in Cabo San Lucas, Mexico, according to Vogue. "There was life before Patti and life after," Richards told Vanity Fair. "We just clicked, and she rescued me from, shall we say, dark periods ... without going into too much detail." The couple welcomed their first daughter, Theodora, in 1985, and second daughter, Alexandra, a year later. They have been each other's rock ever since. "Any marriage, Rolling Stone or not, there's definitely going to be some rocky mountains there. We have had our trials ... but on the whole, it's great. We both have the same morals and background," Hansen said, per Vogue.