Britney Spears Can't Stop Speaking Out About The Documentaries Surrounding Her Life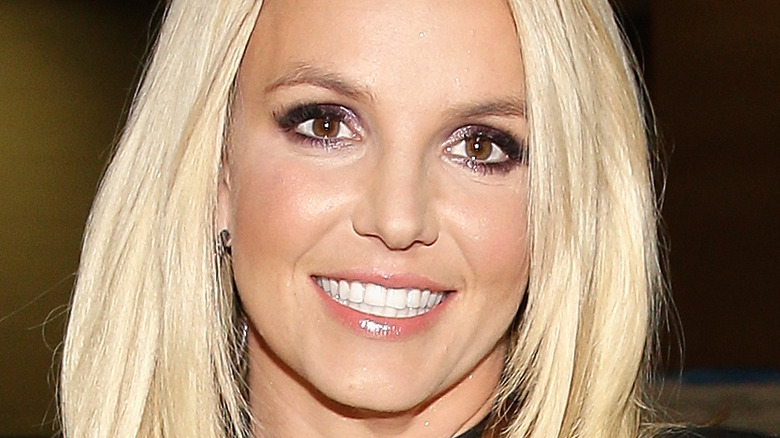 Isaac Brekken/Getty Images
Britney Spears took to Instagram on May 3 to share her feelings on the documentaries that have been released about her life. This marks the second time that Spears spoke directly about one of these docs, the first being "Framing Britney Spears" which was released on February 5, and the other released by BBC on May 1 titled "The Battle for Britney: Fans, Cash and a Conservatorship." Although there has almost always been a solid interest in Spears' life, many have become more curious about her since she decided to step away from the spotlight back in 2019. "I don't even know where to start with this, because this is so tough for me to say. I will not be performing my new show Domination. I've been looking forward to this show and seeing all of you this year, so doing this breaks my heart," Spears wrote on Instagram at the time. She told her fans that she wanted to spend time with her family after her father, Jamie Spears, had fallen ill. 
Since that time, Spears' social media activity has become fairly frequent, and several of her posts have been called "bizarre" on numerous occasions by various media outlets. Whether she's dancing in her living room, or posting Q&A's, Spears has sparked more concern over curiosity as of late, especially when it comes to her Instagram captions. Her upload on May 3 was no different. Keep reading to find out what she posted.
Britney Spears called the documentaries about her life 'so hypocritical'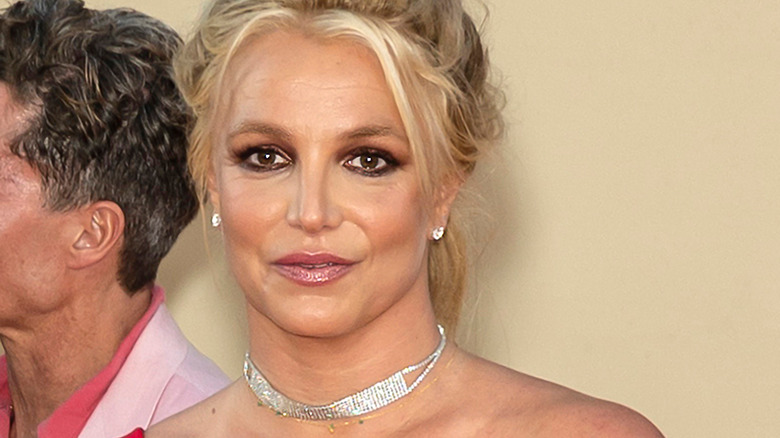 Shutterstock
Britney Spears uploaded a video on Instagram in which she was dancing in a studio wearing tiny shorts and a crop top. While the video itself wasn't outside the norm for the "Piece of Me" singer, the caption slammed the aforementioned documentaries that have been released about her life. Spears began her caption by writing that the year 2021 is "definitely way better" than 2020, but that she "never knew it was gonna be like THIS." She went on to add that there have been "so many documentaries" about her this year, which showcase "other people's takes" on her life, and while she admits she's "deeply flattered" — though that could be sarcasm — she calls the docs "so hypocritical." 
"They criticize the media and then do the same thing????? Damn ... I don't know y'all but I'm thrilled to remind you all that although I've had some pretty tough times in my life ... I've had waaaayyyy more amazing times in my life and unfortunately my friends ... I think the world is more interested in the negative!!!! I mean ... isn't this supposed to be a business and society about THE FUTURE???? Why highlight the most negative and traumatizing times in my life from forever ago????" Spears wrote.
Britney Spears doubled down on the fact that she runs her Instagram account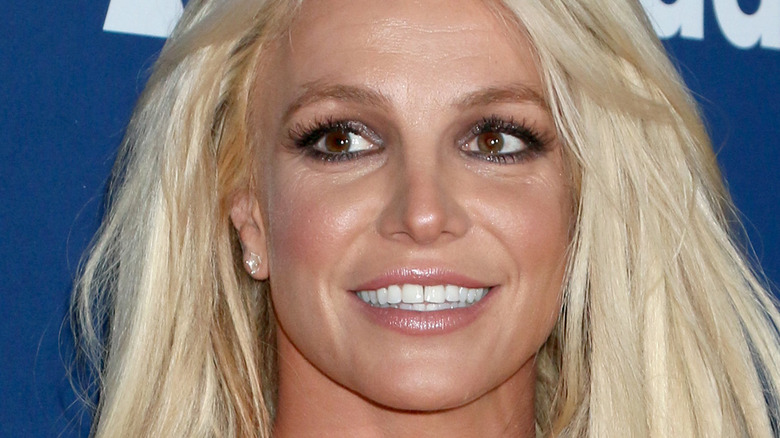 Shutterstock
Britney Spears switched gears to let her 29.6 million Instagram followers know that she has "so many trips" planned for the summer, and that she's looking forward to dancing "in different studios." After talking about putting a koi pond in her backyard — and giving shoutouts to Martha Stewart and Paris Hilton, Spears circled back to the documentaries. "PSSSS I don't actually talk to Billy B AT ALL so I'm honestly very confused!!!" Spears said, referring to make-up artist Billy Brasfield, who was featured on the BBC documentary. Back in March, Brasfield told Page Six that Spears wasn't in control of her social media, which Spears responded to then, and mentioned again in her May 3 post. "This is my Instagram!!!!" she wrote. Spears ended her lengthy caption with one final note on the documentaries, which highlight the tough time she's had dealing with paparazzi following her every move. "PSSSSS no paparazzi guy ... I didn't want you and your crew following me around!!!!" Spears said.
The last time Spears mentioned the documentaries was back on March 30. "I didn't watch the documentary but from what I did see of it I was embarrassed by the light they put me in. I cried for two weeks," Spears captioned the Instagram video — another one of her dancing. It's obvious that Spears finds these documentaries upsetting — and she's not shy about sharing her feelings with the world.