The Phone Call That Changed Everything For Drake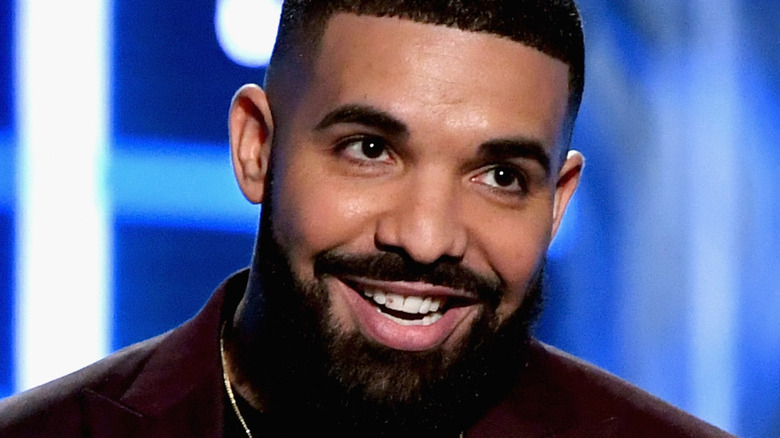 Ethan Miller/Getty Images
Drake's success is undeniable. Over the years, the Canadian-born rapper has broken nearly every record imaginable. For example, in 2020, Drake surpassed both The Beatles and Madonna for the most Top 10 singles in the history of the U.S. Billboard chart, thanks to hits such as "Greece" and "Popstar" (via CNN).
The rapper even celebrated the accomplishment by getting a tattoo of the iconic band's "Abbey Road" album cover — with Drake walking in the opposite direction as The Beatles' members.
To this day, Drake has also won 100 awards, including four Grammy Awards and 27 Billboard Music Awards. Meanwhile, his very own music label OVO counts popular acts such as Partynextdoor, Popcaan, and DVSN. However, despite his former acting career on "Degrassi," Drake's rise to fame in the music world actually took some time. In fact, it was partly due to one surprise phone call he received about 15 years ago.
Drake received a surprise phone call from Lil Wayne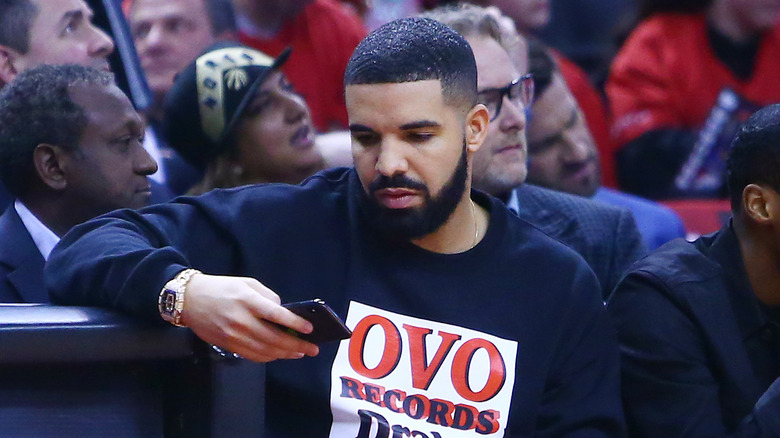 Vaughn Ridley/Getty Images
In 2006, Jas Prince — son of J. Prince, founder of Rap-A-Lot Records — stumbled upon Drake's MySpace profile and decided to slide into his DMs to work together. And since Jas Prince was friends with Lil Wayne, he introduced him to Drake's music. "I was like, 'Yo, I have an artist I'm working with and I believe he's dope,'" Jas Prince said in an interview with FADER in 2015. But Wayne wasn't a fan of Drake at first. "His response was just: 'Jas, don't ever play this for me again. He sucks!'"
Later, however, he heard a different song while riding around with Prince and, after finding out it was Drake's, Wayne decided to give him a surprise phone call. "I gave Wayne the phone and Wayne was like, 'Yo, what's up?' Drake was like, 'Who is this?' And Wayne said, 'It's Weezy,'" Jas Prince recalled.
The two agreed to meet in Houston the next day, which eventually led to Drake signing with Wayne's label Young Money Entertainment. "He was being courted by other people at that time, too," Jas recalled. "But I told him, "I'm gonna make you famous, I believe in you and I'm going to give it my all. I'm gonna do it, I have a plan.'" And the rest, as they say, is history.