The Most Shameless Kardashian Acts Of Fame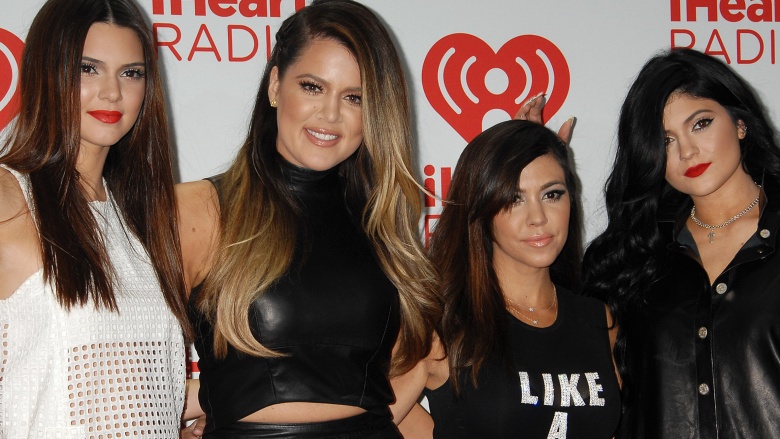 It's pretty safe to assume that everything any Kardashian family member does—whether it be a trip to the restroom or the release of a sex tape—is for fame. That said, some of their antics are much more egregious than others in their efforts to remain relevant and in the public eye. Here are their most shameless attempts at notoriety...and you better believe this was a difficult list to narrow down.
Signing Off On Kim's Sex Tape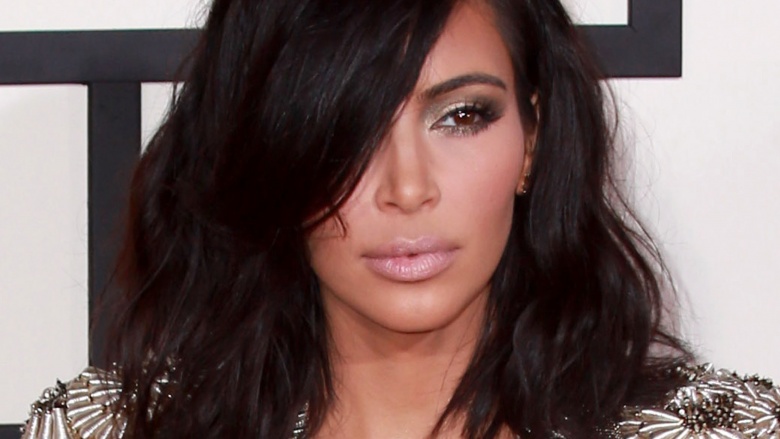 As you've probably heard, Kim Kardashian filmed a sex tape with then-boyfriend Ray J in 2003, when she was 23 years old. In 2007, the sex tape was released to the public through Vivid Video, reportedly against Kardashian's wishes. (In an effort to support that idea, voicemails of an allegedly distressed but also awkwardly unemotional screaming Kardashian were leaked to TMZ.) Kardashian initially sued Vivid Video, which the company later settled for close to $5 million. However, sources told Radar Online that it was actually Kris Jenner who brokered the deal for the tape with a middleman, taking home between $250,000 and $500,000...and they also claim that Jenner was thrilled that the tape was titled Kim Kardashian Superstar. Aw, but whose momma wouldn't be?
Making Kris Humphries Briefly Relevant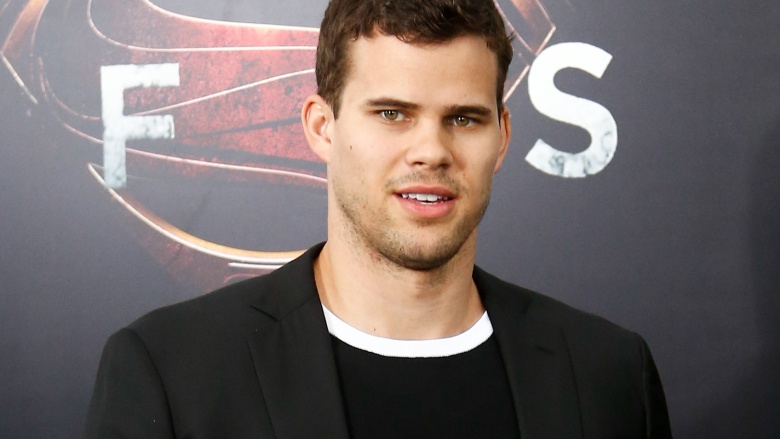 You all know the story of Kim Kardashian's 72-day marriage to Kris Humphries, complete with her televised wedding and cool $2 million profits from the big day. Romantic, right?
While most of us on planet Earth are aware that reality TV isn't real, just how much their relationship was allegedly staged is, well, almost unbelievable. During the couple's divorce proceedings, Keeping Up With the Kardashians producer Russell Jay revealed that basically the entire relationship was fake...but that only the Kardashian klan was in on the charade. Jay claimed that Humphries' proposal to Kardashian had to be re-shot because she didn't like the way her face looked in the original footage, and the New York Post reports that scenes where Kardashian complained to Kris Jenner about her marriage were actually filmed after Kardashian had already filed for divorce. Klassy!
Lots Of Weird Incidents Surrounding Their Privates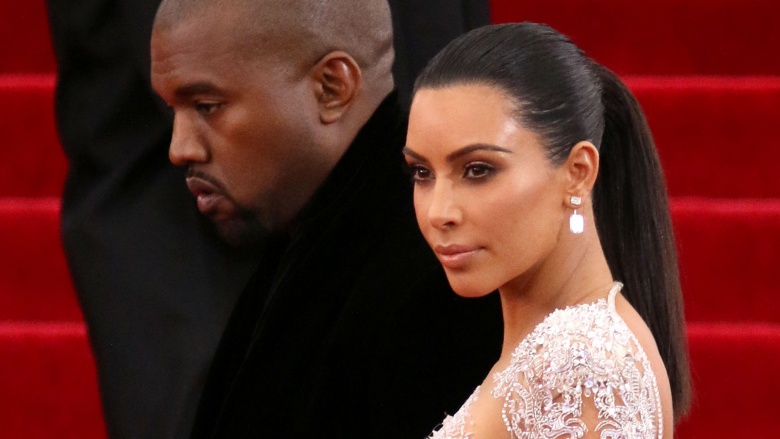 In a March 2015 episode of Keeping Up With the Kardashians, Kim Kardashian laments about how she and husband Kanye West attempt about "500 times a day" in an effort to get pregnant for a second time. In a March 2013 episode of Kourtney & Kim Take Miami, Kourtney and Kim guzzled pineapple juice in an effort to make themselves smell nicer...and had Khloé judge who succeeded. (Kim won, if you're wondering.) In 2011, Kris Jenner spoke at length about her bladder control issues on Keeping Up With the Kardashians. In a 2011 episode of Khloé & Lamar, the couple tried out a sex swing and immediately fell to the floor. In a 2009 episode of Keeping Up With the Kardashians, Rob Kardashian accidentally guzzled a coffee that Kris Jenner spiked with Viagra to give to then-husband Bruce, landing him in the hospital.
Shaming Rita Ora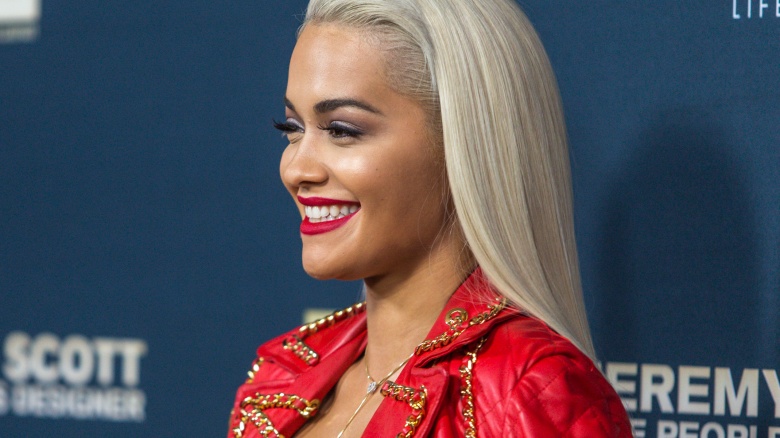 When Rob Kardashian split with Rita Ora, the stories from each party were conflicting: Kardashian took to Twitter to air his grievances, calling her "Rita Whora" (kreative!) and saying she cheated on him with more than 20 guys. Ora, for her part, was classy but baffled. She never badmouthed Kardashian, but she did express confusion at his fury because according to her, they were never even in a relationship.
After their breakup, Kardashian became a bit of a recluse, gaining so much weight that he refused to go to sister Kim's wedding to Kanye West for fear of being photographed. He and his sisters would later insinuate that Ora was somehow responsible for his weight gain, because, you know, he doesn't have his own free will or any personal accountability for anything.
Enabling, Then Exiling, Scott Disick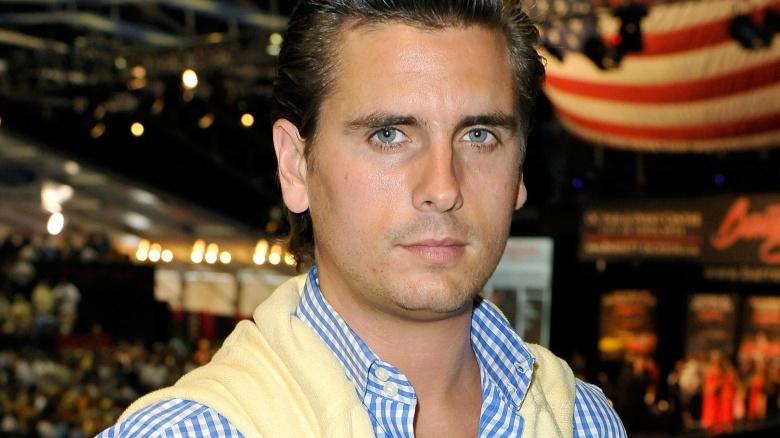 Getty Images
Scott Disick and Kourtney Kardashian first got together in 2006, a year before E! cameras were invited into every aspect of their lives. (They met at a party hosted by Girls Gone Wild creator and mega-creep Joe Francis, which should have been the first red flag.) The couple were off-and-on since then, complete with three kids (Mason, Penelope, and Reign Disick) and a planned (and possibly staged) proposal set for 2011 that never happened. The "off" periods were largely insinuated to be the result of Disick's alcohol problem on the show, which often depicted him getting blackout drunk, but the couple always reconciled and Disick never actually rehabilitated.
In a May 2015 episode of Keeping Up With the Kardashians, Disick lamented, "I definitely go in and out of happy and dark places in my life, and I wish that I could be a little more consistent, and I wish it was a little bit easier for me to be under control, but it's not." During a recent spiral, paparazzi snapped Disick cozying up to stylist Chloe Bartoli on vacation, which People reports was the Kardashian family's final straw: not the substance abuse, not even necessarily the infidelity, but the embarrassment. Disick is currently in rehab following an alleged ultimatum from Kourtney, who threatened to limit his access to their three kids if he doesn't get help.
After exploiting his issues for ratings and a storyline for Kourtney (who viewers agree is the most boring sister of the bunch), the family is officially done with Disick, Us Weekly reports. Momager Kris Jenner has even referred to him as "a piece of s***" on the air. A source close to the family dished, "He's no longer filming. He doesn't have a job anymore...his club appearances will die down within a year. He'll lose the social-media influence. The Kardashians are all evolving in their platforms and he's no longer in step with them." Oh, Lord (Disick).
Loving, Loathing, Then Loving Lamar Odom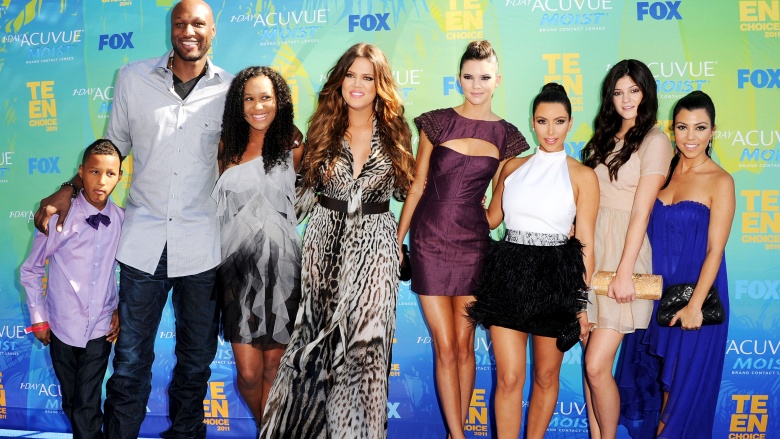 Getty Images
Khloé Kardashian married Lamar Odom after a whirlwind romance in 2009, and despite their quickie marriage (they tied the knot after dating just a month), they seemed like the one couple on the show that was actually going to make it—and that was actually in love.
They may have been, but Odom's demons eventually overpowered the romance. After the NBA star's struggles with drugs and overcoming the enormous personal tragedies he'd suffered throughout his life became too much for the couple to bear, Khloé filed for separation in December 2013. Sources told Us Weekly that Odom's cocaine dependency was to blame and that Kardashian "desperately wanted to save him" as well as their marriage—which is why the couple actually waited to file and sign their divorce papers until July 2015. After the split, Odom never appeared on-screen again, but the show often broadcast his phone calls to Kardashian against his wishes. Also upsetting to Odom was an "ambush" that he told TMZ was staged: Odom approached Kardashian outside a gym at 6:45 a.m., reportedly at her insistence, and she claimed he harassed her. "I am not, not, not the person that they're trying to make me out to be," Odom fumed. "I live in Las Vegas. So was there an address or a place given, or I just guessed right? Did I just guess right where this girl may be? I know Khloé, so how would you think I ended up there?"
In an October 2015 episode of the series that aired just days before Odom's overdose in Las Vegas, Kim Kardashian criticized Khloé for maintaining a friendship with Odom. After Odom's hospitalization, however, the family, including Kim, was photographed at the hospital to visit him, as well as plastering social media with photos and messages about him. (Kim's were mostly about herself, as usual, with one missive reading, "Lammy- I'm so happy Kendall & I could make you smile today! God is good!" Not as good as publicity, right?
Letting Tyga Rob Kylie From The Cradle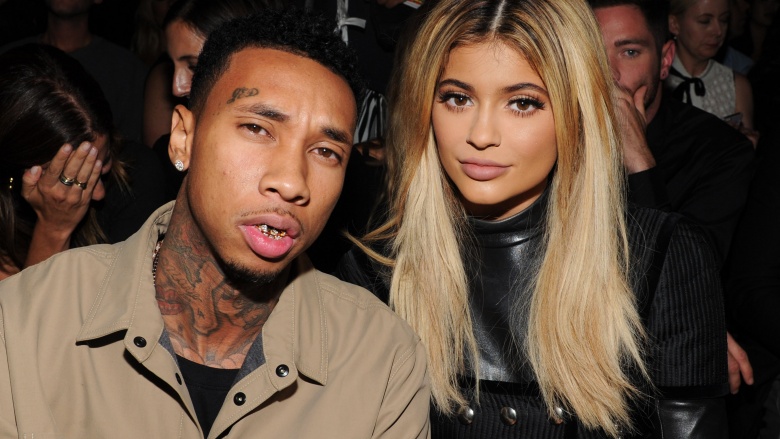 Getty Images
Perhaps to defer scrutiny over the creepiness of a 24-year-old man with a child presumably sleeping with a 17-year-old girl, Tyga and Kylie Jenner made one of their first public appearances together by volunteering at the Los Angeles Mission. Of course, paparazzi cameras were on-hand to capture the charitable nature of the then-allegedly underage couple.
Fast forward to 2015 and you have Kanye West giving radio interviews saying Tyga "got in early" with Jenner, as well as Jenner starring in Tyga's music video for "Stimulated," which features some truly charming lyrics we won't mention here. Ah, young love. (For what it's worth, the video was filmed with Jenner was still 17, but released suspiciously close to her 18th birthday. Adorbs.)