What Matt And Amy Roloff's Relationship Is Like Today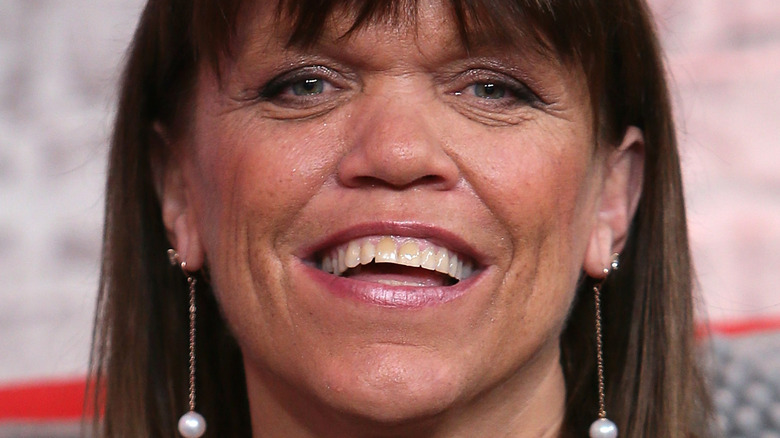 David Livingston/Getty Images
"Little People, Big World" has been one of TLC's tentpole programs for well over a decade. For the last 15 years, fans have tuned in to watch Amy and Matt Roloff raise their four kids — Jeremy, Zach, Molly, and Jacob — and manage Roloff Farms, their 34-acre farm in Oregon.
Fans of the show were devastated in 2015 when Amy and Matt announced they were getting divorced. While many fans were shocked by the news, some saw the writing on the wall. When discussing whether or not to sell the farm in a 2019 episode of the show, Matt highlighted his overall discontent with Amy's indecisiveness. "Amy is a different person, who processes information differently, so therein lies the challenge," Matt said (via Good Housekeeping). "I'd say that's the reason why we're divorced in the first place." 
Despite their split, the show went on and continues to six years later, chronicling their lives post-separation. So what is Amy and Matt's relationship like today?
Matt insists he and Amy are on good terms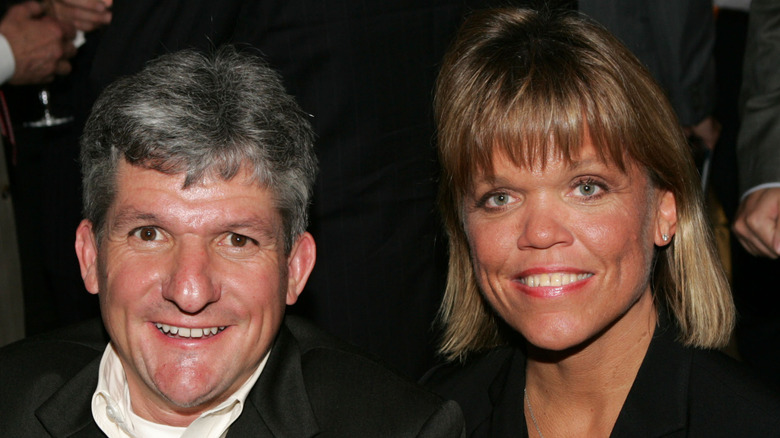 Thos Robinson/Getty Images
Just before the 2020 season premiere of "Little People, Big World," Matt Roloff appeared on the "First Class Fatherhood" podcast and addressed how his relationship with Amy is portrayed on the show versus how it is in real life. Matt noted on the podcast (via Good Housekeeping) that although they spend eight months shooting a season, there are only eight weeks of new episodes, leading to "a lot of [time] compression" to make it look like he and Amy are "always at each other's throats."
"Let's say Amy and I are arguing about something. We've been getting along for six months, and then we have another argument. Well, they throw those two arguments into one episode," Matt said. "Just the nature of television really puts out a different impression."
Matt went on to insist that while some fans may believe the couple is stuck in an endless loop of incessant arguing, that truly is not the case. "We appreciate all of our fans ... we love the people who are interactive with us," Matt said. "But, we also realize some people ... they just get it wrong sometimes."
There's little reason to doubt Matt's assertion, as both he and Amy have moved on romantically. Amy is engaged to Chris Marek, her boyfriend of three years, and plans to marry him sometime in 2021, according to Good Housekeeping. Meanwhile, Matt has been in a relationship with former Roloff Farms employee Caryn Chandler since 2017, with no current wedding plans, per Good Housekeeping.