Luke Bryan Shut Down This Rumor About Him And Maren Morris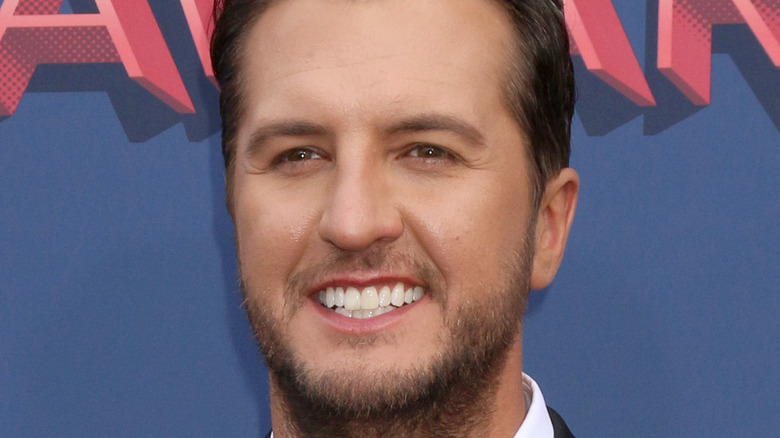 Shutterstock
Of all places for country superstar Luke Bryan to hear a truly crazy rumor about him, he probably never thought it would be from his own mother. Furthermore, you wouldn't think your own mom would believe such an outlandish claim. Bryan shared this truly ridiculous moment on the May 4 episode of "The Ellen Degeneres Show."
Before we dive into the rumor, we will reiterate that Luke Bryan has been married to Caroline Boyer Bryan since 2006. Back in a February 2021 with People, Bryan reflected on the long relationship he has with his college sweetheart turned wife, saying the key to making their marriage, saying, "It's all about communication and giving each other time to go do the things that we're passionate about. But the communication is so critical. When you get your wires crossed ... I know it sounds cliché, but never go to bed mad. You really have to abide by that stuff."
Maren Morris is also happily married to fellow country music star Ryan Hurd. They met in 2013, started dating in 2015, and married in 2018. The Morris-Hurd household welcomed their first son, Hayes Andrew Hurd, in March 2020, per People.
Now, what's this rumor and why did his mom believe it was true?
An online misprint spelled out hilarity for Luke Bryan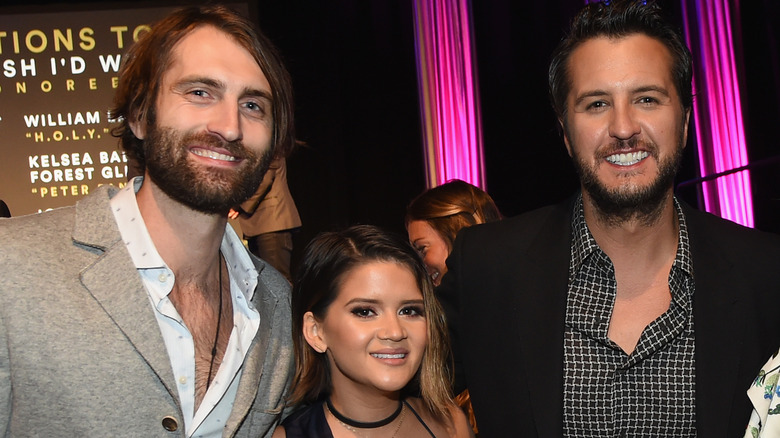 Rick Diamond/Getty Images
Luke Bryan is a country music superstar, so chances are, he's pretty used to hearing and reading rumors about himself, as is his family. So you can imagine how funny and bizarre it would be for him to get a call from his mother asking him if he was the father of Maren Morris' son.
Say what? Can't you just picture the look on Bryan's face? During his appearance on "The Ellen DeGeneres Show," he described the strange turn of events that led to this moment. Bryan said, "So I'm having coffee and my mother calls me. And she goes, 'I'm sitting here reading some gossip thing,' which I don't know how she subscribes to an online gossip thing anyway and she goes, 'It says you fathered Maren Morris' child,'" Bryan recalled. "I go, 'Oh my gosh. I don't need this today.'"
It turns out it was a typo in an article The Sun posted on April 23 that has been corrected, per WideOpenCountry.com. The article said, "Earlier this month the hot mama, who gave birth to her first child with husband Luke Bryan in March 2020, shared a thoughtful post about her post-baby body."
When Bryan hung up with his mom, he called Morris' husband, Ryan Hurd, to tell him all about it, and we feel pretty certain the two had a good chuckle.