Who Is Tallulah Willis' Fiance, Dillon Buss?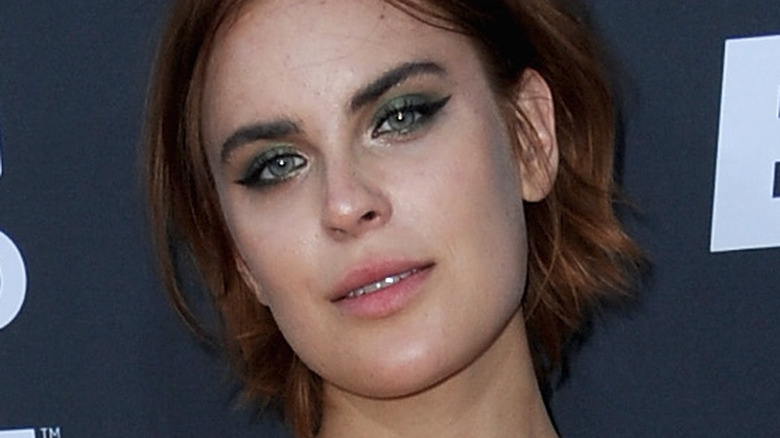 Albert L. Ortega/Getty Images
It looks like wedding bells might soon be ringing for A-list actors Bruce Willis and Demi Moore's youngest daughter, Tallullah Willis!
As reported by People, Willis alerted the masses of her engagement when she uploaded an array of Instagram photos of her beau and filmmaker, Dillon Buss, getting down on bended knee and popping the question along with the caption, "with absolute most certainty." 
In yet another post, Willis gave the people what they really wanted — an up-close-and-personal video of the large and in charge emerald cut sparkler. "HANDS STILL SHAKIN' — MOMS SPAGHETTI — I'm FIANCÉNCHED," the youngest Willis gushed in the caption.
Tallulah's family members also couldn't help but get in on the celebration. Big sis Scout Willis share the good news on her Instagram account, penning "I'm so buoyed by this JOYOUS LOVE CELEBRATION!!!! HIP HIP HURRAY!!!!! @buuski @dillonbuss today is a blessing because of your love! 5/4/21 💍 Welcome the first official WILLIS BROTHER."
So what is there to know about the first official Willis bro? Keep reading to find out!
Dillon Buss is a jack of all trades
As it turns out, Tallulah Willis' fiance, Dillon Buss, is what some refer to as a "triple threat."
As reported by Boston People, Buss is not only a talented filmmaker, he's also an accomplished artist and an avid skateboarder. "I have my drawings, my filmmaking, and my skateboarding, and they all revolve around each other," Buss explained about his competing passions. "At this point, I can't stop doing any one of the three," he continued. Alas, he's committed to seeing them all through. "It feels really good to make it all work. It's all I've ever wanted to do, and I'm doing it," the ambitious creative declared. Upon graduating from Massachusetts College of Art and Design in 2012, the artistic hopeful quickly set about making his dreams a reality — one of which included his very own clothing line. 
But now it appears Buss will add one more title to his résumé: husband. Upon getting a "yes" from his future bride, Buss shared the news of the couple's engagement on his own Instagram account. "I can finally call you my fiancé. Love you forever Buuski Lu, you are my best friend," Buss captioned a barrage of engagement photos from the special day. 
Congrats to the happy couple!