The Fun Way Kate Middleton Is Promoting Her New Book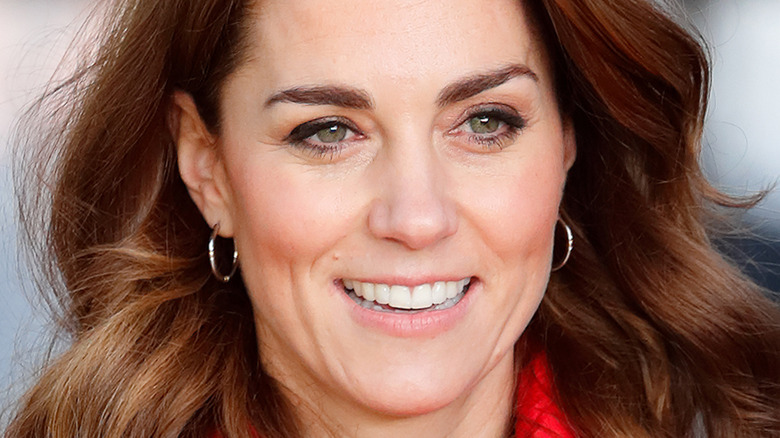 Max Mumby/indigo/Getty Images
Kate Middleton has been quite the busy bee lately, promoting her new book, "Hold Still." The Duchess of Cambridge's charity book was released on May 7. "Hold Still" is a picture book that documents the COVID lockdown in Britain. "When we look back at the COVID-19 pandemic in decades to come, we will think of the challenges we all faced – the loved ones we lost, the extended isolation from our families and friends and the strain placed on our key workers. But we will also remember the positives: the incredible acts of kindness, the helpers and heroes who emerged from all walks of life, and how together we adapted to a new normal," Kate wrote in the book's foreword, according to Us Weekly.
The Duchess of Cambridge previously said that she wanted the book to "showcase the experiences and emotions" that the people of Britain had during the lockdown, according to Us Weekly. Some of the proceeds from the book will be donated to the mental health organization Mind Charity and the rest will go to the National Portrait Gallery. To mark the book's release, Kate visited the National Portrait Gallery and The Royal Hospital of London, according to People magazine. She also had a bit of fun while promoting the new book. Keep reading to find out what Kate has been doing.
Kate Middleton hid a couple of copies of her book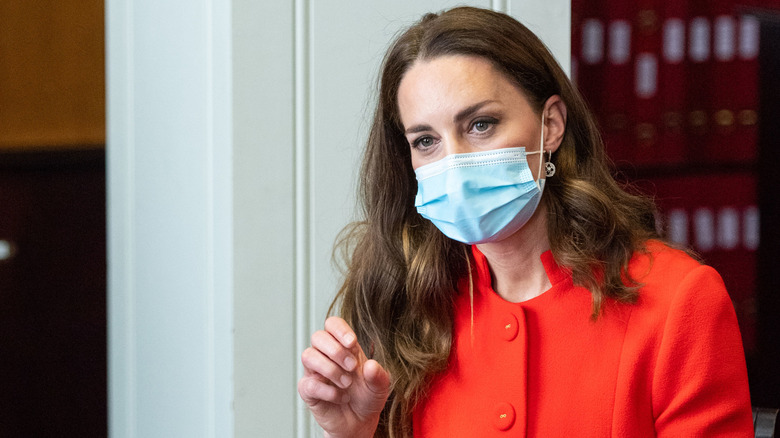 Wpa Pool/Getty Images
For her May 7 outing, Kate Middleton wore a "double wool crepe bright red coat by Eponine, styled over a beige pleated skirt and matching heels," according to People magazine. The duchess carried a small beige Demellier handbag and wore a face mask to complete her look.
As a way to promote her new book — and to provide a touch of fun for people in the UK — Kate decided to hide a few copies of "Hold Still," all of which have a special note from her inside. The Duke and Duchess of Cambridge's official Instagram account shared a video of Kate setting a book down in front of a monument on May 7. In the caption, it was revealed that the duchess teamed up with Book Fairies to hide copies for folks to find. "Each copy is adorned with a gold book fairy sticker, gold ribbon, and has a letter from The Duchess tucked inside. To make this activity even more special, book fairies, the 'Hold Still' judges, and participants of the final 100 images are leaving copies at places that gave them hope during the lockdown," the caption read in part.
Meanwhile, the Book Fairies Instagram account shared a few photos where "Hold Still" had been hidden, and some photos of people who were able to find a copy of their own.