The Most Disturbing Things O.J. Simpson Did After His Trial
Getty Images
The People v. O.J. Simpson was called the trial of the century for good reason. It was dramatic and gave Court TV a reason to exist: the celebrities, the gruesome nature of the murders, the dramatic white Ford Bronco chase, the twists and turns in the story. While we all know how it turned out (O.J. Simpson was found not guilty of the murders of ex-wife Nicole Brown Simpson and her companion, Ron Goldman), O.J.'s actions after the trial were almost as disturbing as the ones that allegedly led up to it.
He threw a big party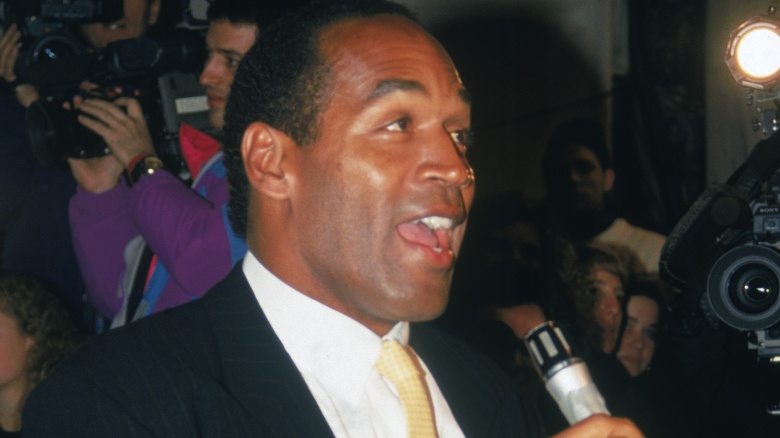 Getty Images
While most people would be happy about being acquitted of double-homicide, many would have the class, couth, and tact to not throw a bender immediately upon hearing the news. Not O.J. He reportedly threw a banger so big that police had to come for crowd control and to protect his estate. LAPD sources told Vanity Fair that they were reluctant to perform their duties, but ultimately knew it was their jobs on the line. Reports say there was a ton of champagne on the premises. Go hard or go home, right?
He tried to land a Pay-Per-View special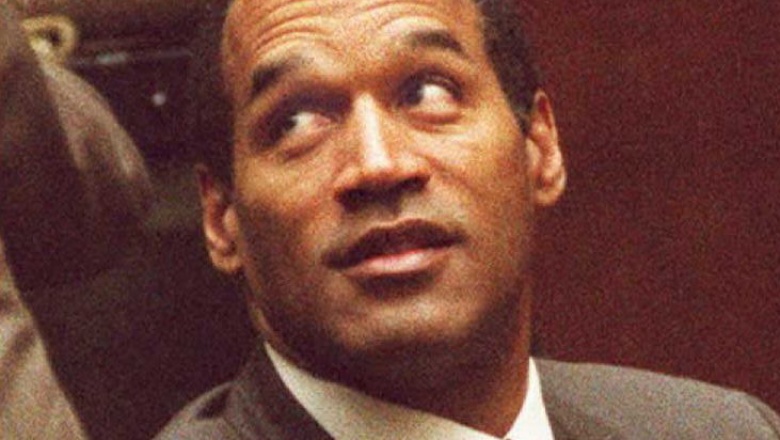 Getty Images
After the verdict, O.J. and his handlers courted Pay-Per-View to air his first interview since the trial's end—and he was slated to make tens of millions of dollars in the deal. It fell through, however, when sponsors wouldn't support it, and television producers let class trump ratings.
He published a book called If I Did It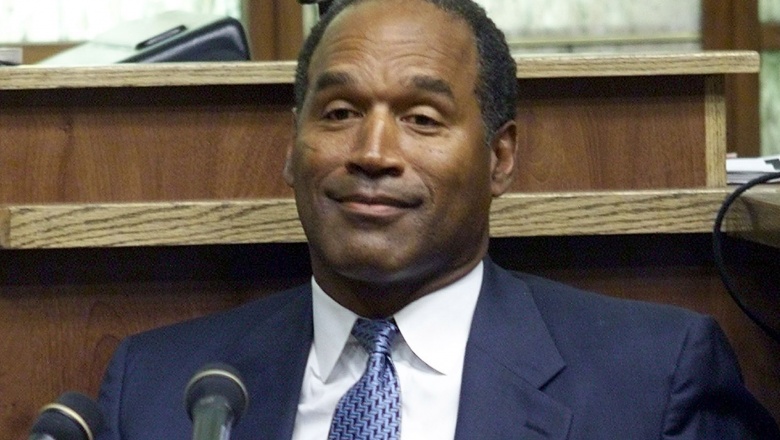 Getty Images
In mid-November 2006, ReganBooks announced that it would release If I Did It, a "hypothetical" confession from Simpson, describing Nicole and Goldman's murders in explicit detail. Screenwriter Pablo Fenjves worked with Simpson as a ghostwriter on the book. Fenjves was a witness in Simpson's murder trial and claimed to have known Simpson was a murderer.
The release of the book was cancelled followed widespread backlash from the families of Ron Goldman and Nicole Brown, as well as the public, against publisher Judith Regan and Simpson himself. It was virtually unheard of for a publisher to pull a book, especially when ReganBooks did—mere days before the scheduled release.
In summer 2007, a federal judge ruled that Goldman's father, Fred Goldman, could legally pursue publishing rights to If I Did It as a means of fulfilling the $33.5 million wrongful death suit the Goldmans won against Simpson. It subsequently hit shelves re-titled If I Did It: Confessions of the Killer.
He gave an interview for an If I Did It TV Special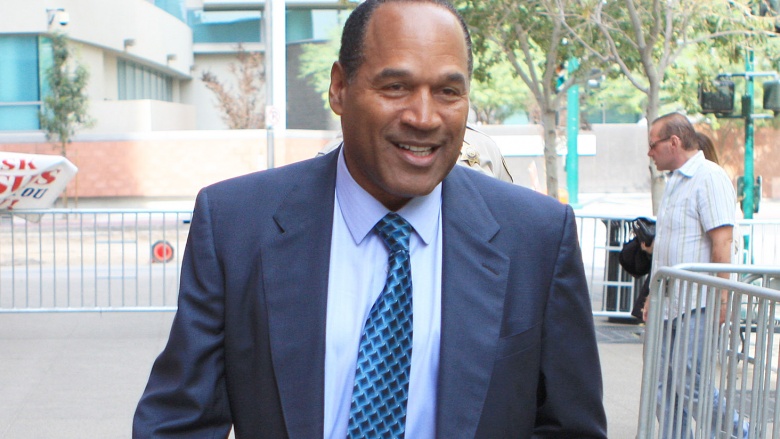 Getty Images
In November 2006, Fox Television slated a tell-all interview with Simpson to coincide with the release of If I Did It. Regan would conduct the interview, in which Simpson would tell, hypothetically, how he would have committed the murders...if he did it. The special was scheduled to air in two parts on Nov. 26 and 27, 2006.
Numerous Fox affiliates refused to air the program, opting instead to use the screentime for public service announcements. Goldman and Nicole's families also protested the specials, as did the general public. The television specials were kicked the curb at the same time as the book's release.
He was arrested, jailed for armed robbery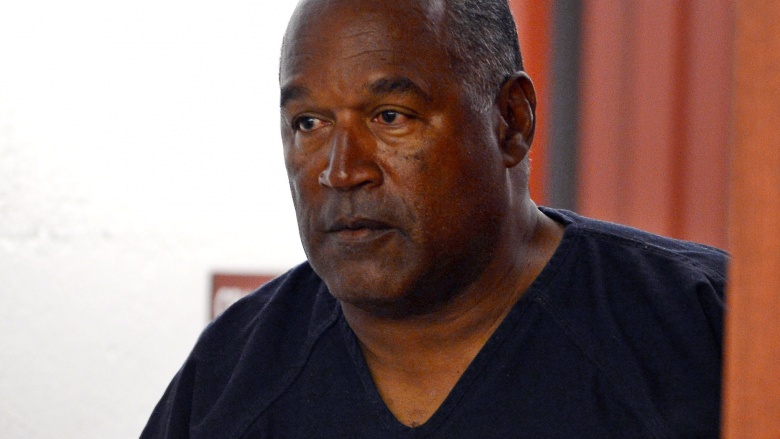 Getty Images
On Sept. 16, 2007, Simpson was arrested for an armed robbery gone wrong in Las Vegas. Simpson admitted to stealing sports memorabilia but denied charges of breaking into a hotel room with two alleged accomplices to actually steal the items. How did this trial turn out? Thirteen years to the day after his acquittal for the murders of Nicole and Goldman, Simpson was found guilty on all 10 counts in the robbery case and sentenced to 33 years in prison.
In July 2017, after nine years behind bars, Simpson was granted parole. According to ABC News, he assured the parole board that he would adhere to the conditions of his early release, saying, "I'm not a guy who lived a criminal life." He was released Oct. 1, 2017, with plans to settle in Vegas.
He expressed some regrets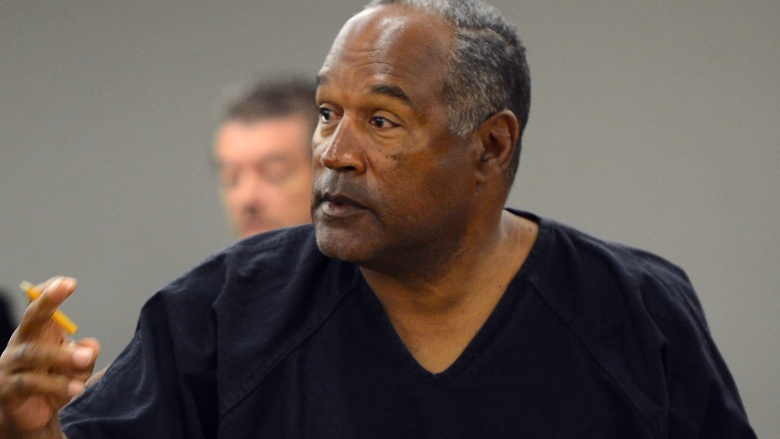 Getty Images
In an interview for the 2008 documentary O.J. in His Own Words, Simpson said his biggest regret in life had nothing to do with the debacle surrounding the murders of Nicole and Goldman. Instead, he says, "I was unfaithful to both my wives, and it's what I've regretted most in my life."