Michelle Obama Announces Family Dog Bo's Death With Heartfelt Tribute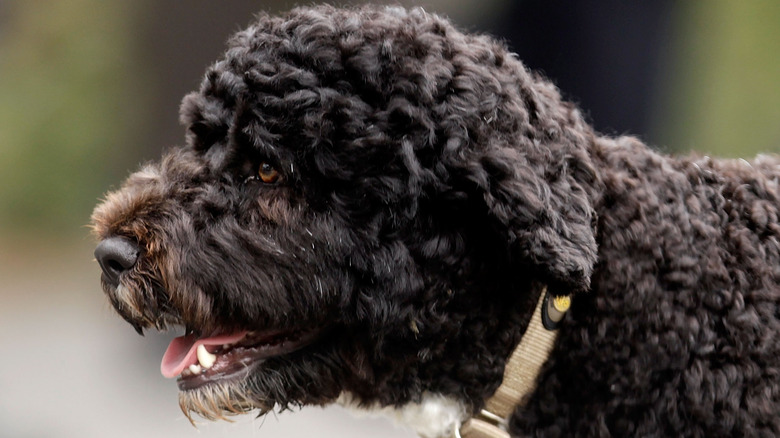 Chip Somodevilla/Getty Images
When Barack Obama was elected president in 2008, he told his daughters, Sasha and Malia, in his victory speech that he'd make good on his promise to get them a puppy after the election. That dog wound up being Bo, a Portuguese Water dog who the Obamas adopted in April 2009, according to the Obama Foundation. And by 2013, Bo got a little sister when the family adopted Sunny, a female pup of the same breed.
Unfortunately, former first lady Michelle Obama announced in a May 8 Instagram that the family said goodbye to "our best friend." In a heartfelt post filled with photos of the dog and the Obamas, Michelle paid tribute to the pup, who had cancer and died that afternoon. "At the time, Bo was supposed to be a companion for the girls," Michelle wrote in the Instagram post. "We had no idea how much he would mean to all of us."
And what the dog meant to the family was far more than they anticipated.
The Obamas saluted Bo's "comforting presence" and "great hair"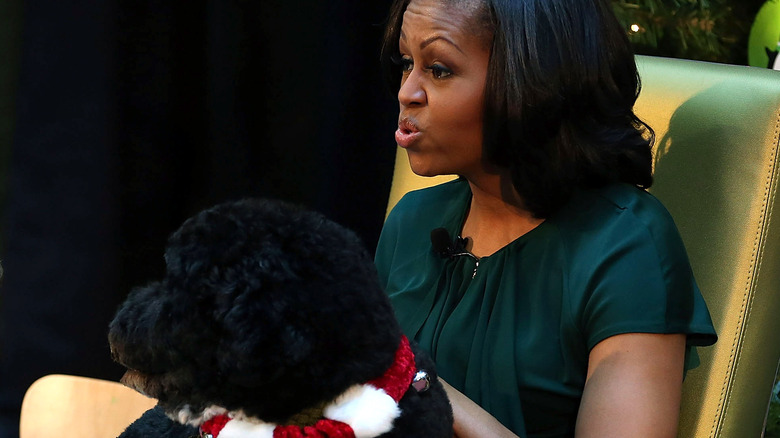 Mark Wilson/Getty Images
On May 8, former first lady Michelle Obama announced that their family dog, Bo, had died after having cancer. In an Instagram post, she wrote that Bo was a "comforting presence in our lives." She continued, "He was there when Barack and I needed a break, sauntering into one of our offices like he owned the place, a ball clamped firmly in his teeth. ... And when our lives slowed down, he was there, too—helping us see the girls off to college and adjust to life as empty nesters." Michele's lengthy post also detailed that Bo spent his final year of life with the entire family back under the same roof during the pandemic — and he loved every second of it. "I will always be grateful that Bo and the girls got to spend so much time together at the end," she wrote.
Following Michelle's post, former President Barack Obama shared his own tribute to Bo in a collection of photos of the dog. Barack wrote, "He tolerated all the fuss that came with being in the White House, had a big bark but no bite, loved to jump in the pool in the summer, was unflappable with children, lived for scraps around the dinner table, and had great hair."