Here's How Much Damon Dash Is Really Worth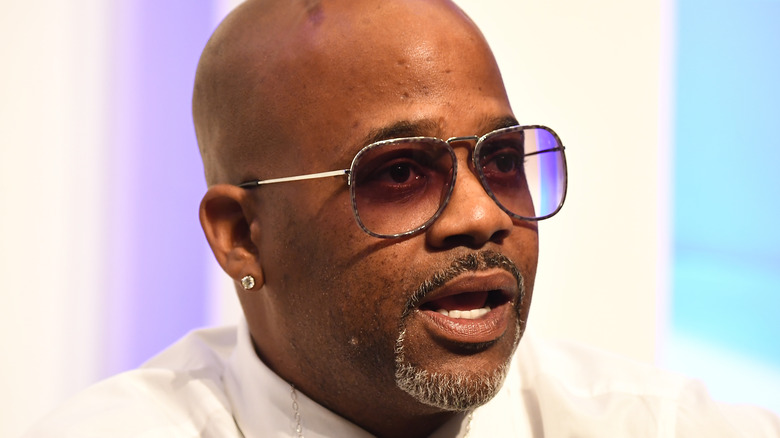 Paras Griffin/Getty Images
Damon Dash is best known for co-founding Roc-A-Fella records with Jay-Z and Kareem Burke in the '90s and being a record executive, as well as an entrepreneur. Unfortunately, Dash and Jay-Z had a falling out in the 2000s that still seems to sting. In a December 2019 interview with Real 92.3, he explained how he and the rapper grew apart. "We have fundamental differences. I'm about making other people famous and rich and equal, that's what I wanted with Roc-A-Fella," Dash said in the interview. "And he wanted to be the boss and have people work for him for 25 years straight, which is what happened ... the way he did me was dirty."
In the years since, Dash encountered some legal trouble in both his professional and personal lives. Notably in 2015, Dash's ex-wife Rachel Roy filed a restraining order against him, alleging domestic abuse, per E! News. Then, in 2019, Dash was arrested for owing $400,000 in unpaid child support, per Page Six. In court documents, Dash reportedly said he had no income and was broke.
But is that true? Read on to find out how much Dash is really worth.
Damon Dash's net worth reflects his legal troubles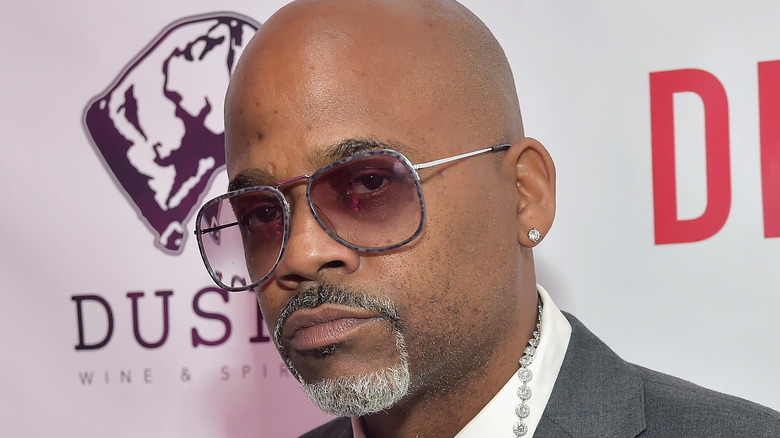 Stefanie Keenan/Getty Images
Record executive and entrepreneur Damon Dash's net worth seems to vary according to the source you use. Per Celebrity Net Worth and Just Richest, he only has $10,000 to his name, but Wealthy Genius stated that he has $1 million as of 2021. Either way, it's a relatively low sum of money for the man who used to be one of the music industry's biggest names.
One way Dash has made some money was from settling a lawsuit in November 2019 with "Empire" creator Lee Daniels over $2 million for not being credited as a producer on the hit TV series, according to Page Six. Per the publication, Dash wrote in court documents, "It is very difficult to address the mounting bills until I receive some relief from the courts."
However, one month later in December 2019, photographer Monique Bunn accused Dash of sexual battery in a $50 million lawsuit, per Rolling Stone. In response, Dash posted a video to Instagram calling it a "frivolous lawsuit." On May 3, Dash was ordered to pay Bunn an undetermined amount, per AllHipHop, which may not bode with for his current net worth, no matter what it is.