The Tragic Death Of Adele's Father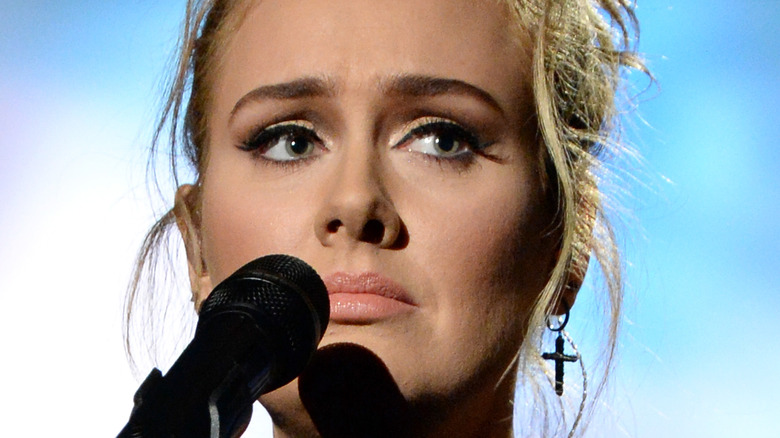 Kevin Mazur/Getty Images
Less than a week after Adele shared an Instagram post celebrating her 33rd birthday, her estranged father Mark Evans died at 57, per The Sun. Evans had been diagnosed with bowel cancer in 2013. 
According to the outlet, Evans expressed concern during the time of his diagnosis that, due to his strained relationship with Adele, he would never have the opportunity to meet his grandson, Angelo, whom Adele shares with her ex-husband Simon Konecki. It is unclear if he ever got the chance to do so, per Page Six.
Per The Sun, Evans left Adele and her mother, Penny Adkins, when the singer was just 3 years old. Despite this, Adele claimed early in her career that she didn't "hate him."  "I don't hate him — he's my dad," she told multiple news outlets (via The Sun). However, in 2011, their relationship hit a breaking point. Read on to find out what went on between the 15-time Grammy winner and her father — and how she will be coping with his death.
Adele's relationship with her father has always been a rocky one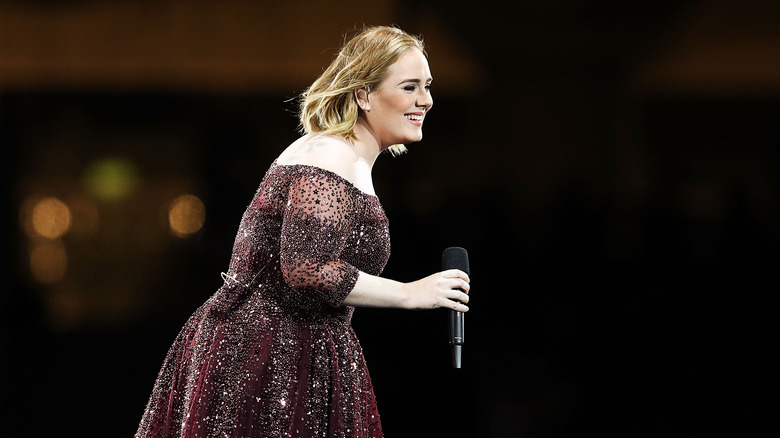 Cameron Spencer/Getty Images
Adele's father, Mark Evans, told The Sun in 2011 that he hadn't been a reliable father. "I was a rotten father at a time when she really needed me," he said, citing an alcohol problem. "I was deeply ashamed of what I'd become and I knew the kindest thing I could do for Adele was to make sure she never saw me in that state."
In 2012, Adele told Vogue in that she was furious with her dad for speaking to the press, which he had done multiple times. "I was actually ready to start trying to have a relationship with him. He's f***ing blown it. He will never hear from me again," she said.
Despite Evans' claims that they had made up, Adele denied it, per The Sun. In 2017, when she won the Grammy for Record of the Year, she made their relationship status clear in her acceptance speech, profusely thanking her manager. " ... I love you like you're my dad. I love you so, so much," she said. "I don't love my dad ... I love you like I would love my dad."
Despite their difficult relationship, the family is still grieving over Evans' death. Sources told The Sun that Adele "will still be upset by news," noting that his family is "very upset by his passing." While "he always hoped things would work out with Adele ... it remained acrimonious to the end."