The Truth About Clint Eastwood's Time In The Military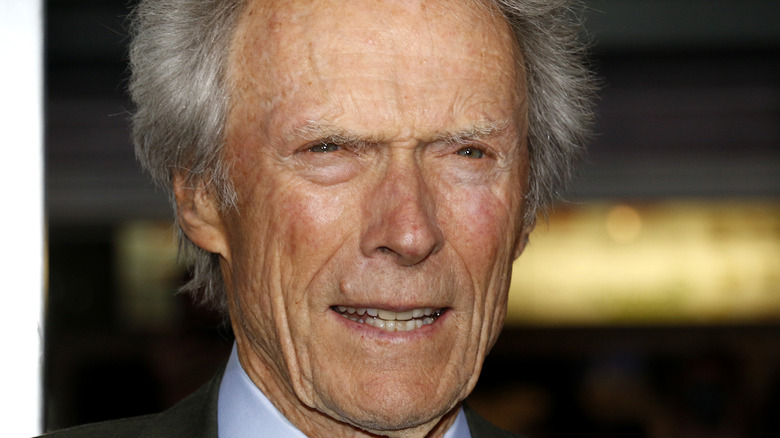 Shutterstock
Clint Eastwood is a Hollywood icon. He's an actor, director, producer, and composer, whose first big role was in the late 1950s/early 1960s television show "Rawhide." The part kicked off his career, during which he's won four Academy Awards — so far. Today, at 90, he's still got it. In fact, he is producing, directing, and acting in "Cry Macho," the adaptation of the 1975 novel by N. Richard Nash, which is due in theaters in October 2021.
Eastwood made his acting debut in an uncredited role in 1955 before being cast in "Rawhide" in the late '50s, which ran until 1965. He made his directorial debut with 1971's "Play Misty For Me," per IMDb. Of course, he's gone on to star in a number of legendary films, like "Dirty Harry," "The Good, The Bad, and The Ugly," "The Outlaw Josey Wales," "Escape From Alcatraz," and many more. In fact, Eastwood has appeared in or directed some of the biggest and most impactful movies of the last generation.
Eastwood has a mantle full of awards, including four Oscars: two for "Million Dollar Baby" (Best Picture and Best Director) and "Unforgiven" (Best Picture and Best Director). 
But did you know that Clint Eastwood might never have become an actor if it wasn't for his time in the military?
Clint Eastwood's time in the military led to his career in Hollywood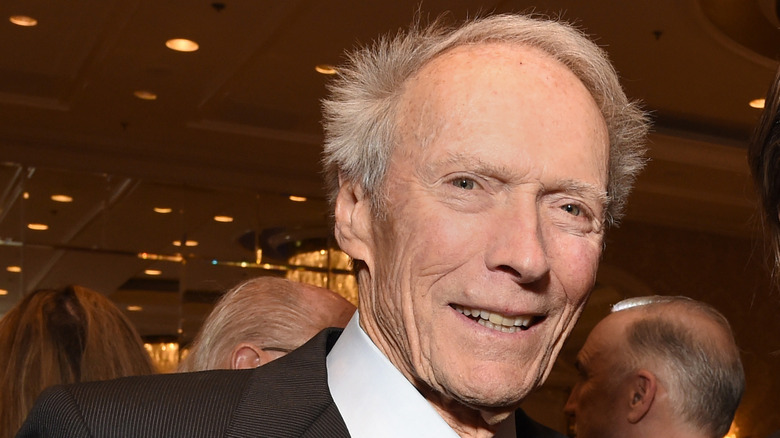 Michael Kovac/Getty Images
Clint Eastwood was drafted into the Army in 1951, when he was 21, for the Korean War. He didn't see much action, as he was stationed at California's Fort Ord as a swim instructor, per The Hollywood Reporter.
Eastwood did experience a harrowing event during his time in the Army. He was on a plane that crashed off the coast of California near Point Reyes, according to THR. Luckily, he was able to swim to shore.
Eastwood made a significant connection while he was in the Army when he met Chuck Hill. Hill had entertainment industry contacts — and through those contacts, Eastwood met director Arthur Libin. Eastwood's movie star good looks impressed Libin, and he suggested that Eastwood take an acting class, per Celebrity Net Worth. Eastwood took his advice and began going on auditions and booking small parts. Within a handful of years, he got his big break when he was cast as Rowdy Yates on the "Rawhide." The show established Eastwood as a major Western star who would, of course, go on to star in Westerns all the way up to the present.