How Much Is Nicole Byer Actually Worth?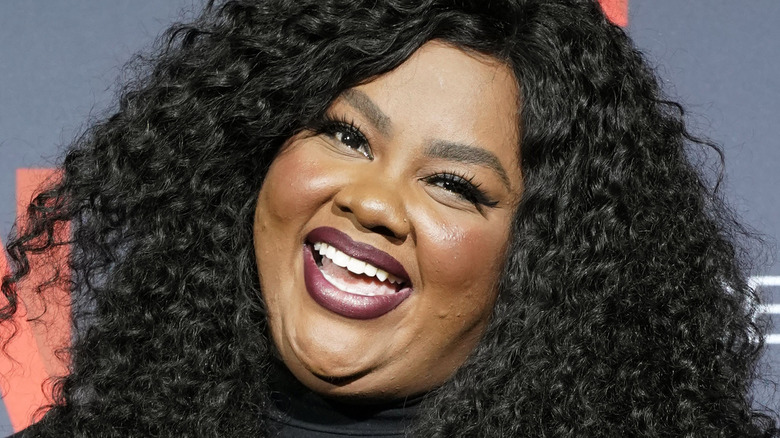 Erik Voake/Getty Images
It's been pretty tough for people to make moves in recent years, but it doesn't look like the state of the world has held back comedian Nicole Byer. After keeping herself occupied with a variety of TV roles in 2020, including her voice-over work in "Woke," per IMDb, the former "Girl Code" star seems to be everywhere these days, especially with her new gig alongside John Cena on "Wipeout." Not to mention she is lending her voice in the "Rugrats" reboot and our '90s babies can't wait for the series to premiere on May 27 via Paramount Plus. However, the funny lady is slated to hit our small screens even sooner with her appearance in the season finale of ABC's "Home Economics" on May 19, per E! News.
With her long resume in mind, it's no surprise the "Nailed It" host has acquired a pretty impressive fortune, however, her success didn't come easy. At one point, Byer was waiting tables before she found her calling. "They would give me a lot of money because they were like, 'You're very funny. You have to get out of here. You're very bad at this,'" she said of her customers to WBUR News in June 2019. Luckily, her days of waiting are over. Keep scrolling to learn more about Byer's net worth.
Nicole Byer worked hard for her money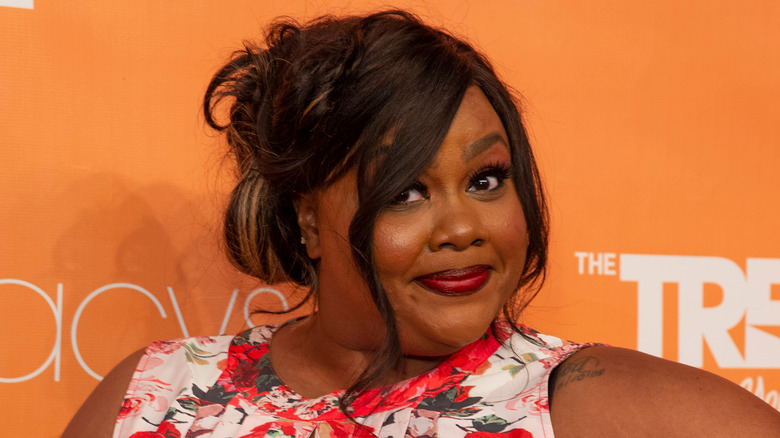 Shutterstock
Before Nicole Byer was beloved by viewers at home, she had a pretty humbling beginning. While discussing her show "Loosely Exactly Nicole," which is based on her life, she admitted he had to get scrappy to make ends meet. "On one episode, I get married to a man for money, and he gets married to me for a green card. Now I can talk about it because the statute of limitations is up ... I truly have no shame," she revealed during a 2016 interview with Entertainment Weekly.
Sharing more details on Conan, she added, "He was a teeny tiny little Indian man who wanted to stay in America, and I was a lady $30,000 in debt who wanted to continue living." The marriage inevitably ended in divorce and Byer said she got half of what she was promised and didn't end up using it to pay off her debts.
Now that Byer has finally hit it big with over 90 acting credits, per IMDb, she doesn't need handouts from anyone. According to Stars Offline, the entertainer is worth a whopping $1.5 million as of 2021 thanks to her career in comedy and acting, plus her various other endeavors including her podcasts, "Why Won't You Date Me," "Newcomers," "90 Day Bae," and "Best Friends." With her drive and determination, we imagine the figure will only go up from here.