Judy Garland Reportedly Molested By The Munchkins On The Wizard Of Oz Set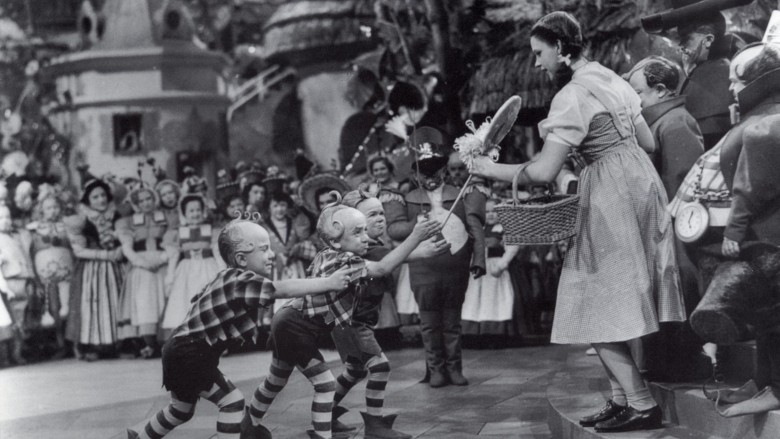 Getty Images
We may receive a commission on purchases made from links.
The Wicked Witch of the West may not have been the most frightening part of The Wizard of Oz. Or her flying monkeys.
According to Judy Garland's ex-husband Sid Luft (via People), the late actress was allegedly molested several times during filming of the 1939 classic film by some of the men who played the Munchkins.
"They would make Judy's life miserable on set by putting their hands under her dress," Luft, who passed away in 2005, wrote in a posthumous memoir, Judy and I: My Life with Judy Garland. Garland was 16-years-old when she played Dorothy Gale in the film adaptation of L. Frank Baum's 1900 children's book, The Wonderful Wizard of Oz. "The men were 40 or more years old...They thought they could get away with anything because they were so small."
Garland (born Frances Ethel Gumm in 1922) and Luft, a producer and manager, wed in 1952 and divorced in 1965. During their marriage, Garland welcomed daughter Lorna Luft in 1952 and son Joey Luft in 1955. Garland was previously married to Vincente Minnelli and gave birth to daughter Liza Minnelli in 1946.
For her part, Garland said in a 1967 interview of the actors who played the Munchkins, "They were little drunks...They got smashed every night, and they picked them up in butterfly nets."
Margaret Pellegrini, one of the Munchkin actresses, denied the hard partying claims, telling The Independent in 2009, "There were a lot of them who liked to go out and have a few drinks, but nothing got out of hand. Everyone was having a good time and enjoying themselves. There was no rowdiness or anything like that, and those stories are very upsetting."
Garland died in 1969 in London, 12 days after her 47th birthday. She married her fifth husband, Mickey Deans, three months before her accidental death due to a barbiturate overdose.