The Thoughtful Thing Prince Charles Did One Month After Prince Philip's Death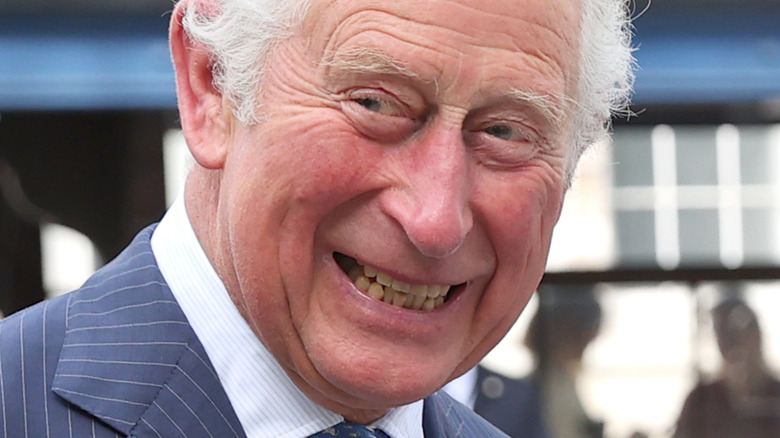 Chris Jackson/Getty Images
Prince Philip died on April 9, a little less than one month after he was released from the hospital after undergoing a heart procedure, according to BBC News. Over the past month or so, the royal family has been grieving the loss of the 99-year-old patriarch, whose funeral was held on April 17. Since that time, the royals have slowly gotten back to business as usual, doing their best to keep up with their scheduled duties, and making visits at various places in and around London. In fact, Queen Elizabeth has already returned to work, according to USA Today. On May 11, she performed her first ceremonial duty since her husband's death. Dressed in a light blue coat and a matching hat, Elizabeth presided over the State Opening of Parliament. USA Today reports that she delivered the Queen's Speech from The Sovereign's Throne, where she sat alone.
Meanwhile, Elizabeth's son Prince Charles has been spotted out and about since his father's funeral. On May 11, he paid a special visit to St. Bartholomew's Hospital, where Philip underwent that aforementioned procedure for a "pre-existing heart condition" earlier this year, according to People magazine. Keep reading to find out what Charles did during the visit.
Prince Charles met with staff and patients at St. Bartholomew's Hospital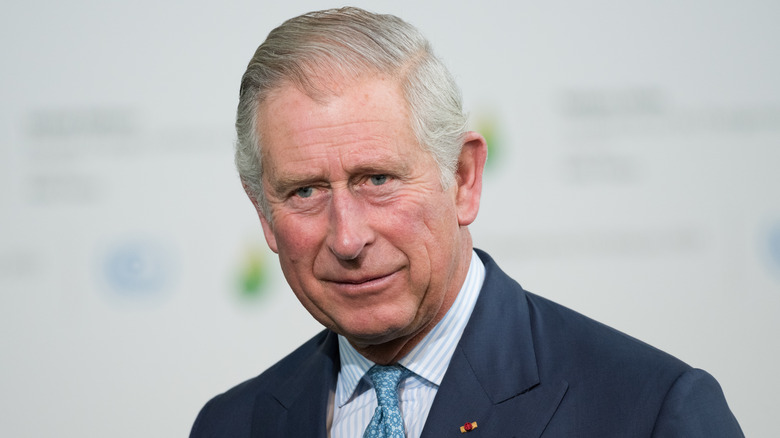 Shutterstock
Prince Charles met with the staff who cared for his father during his hospital stay at St. Bartholomew's Hospital, according to People. "It meant an enormous amount to us that he came to visit and also that he met those involved in his father's care. We were just so honored to have treated his father and it was wonderful to see the Prince of Wales today," Professor Charles Knight, chief executive of St Bartholomew's, told the outlet. 
Charles had a private meeting with some of the staff members in which he was "briefed on some planned restoration work," according to Hello! magazine. He also met with a "nurse, consultant, and a therapist who had treated his father." He then headed outside to chat with several of the nurses who have been working tirelessly through the coronavirus pandemic. "I couldn't not stop to thank you. Well done, all of you. You're amazing," Charles told a group of staffers. Before leaving, Charles went on an "unscheduled walkabout" where he met with additional staff and even some patients, all of whom appeared overjoyed to spend a few minutes with the future king.