The Real Reason You Recognize Shannon Gibbs From NCIS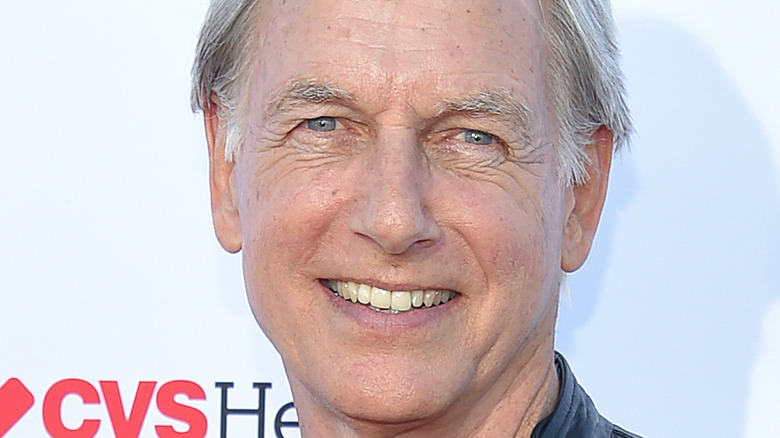 Shutterstock
"NCIS" has been one of the most-watched dramas on television for 18 seasons, per Statista. The Mark Harmon-led series has been on the air since 2003, and Harmon is one of just three original cast members remaining on the series. The show revolves around the Naval Criminal Investigative Service, which is, according to the U.S. Navy's website, "the civilian federal law enforcement agency uniquely responsible for investigating felony crime, preventing terrorism, and protecting secrets for the Navy and Marine Corps."
"NCIS" revolves around Harmon's character, Special Agent Leroy Jethro Gibbs, who has a tragic past. His first wife and daughter were killed in a car accident that was set up by a Mexican drug dealer. The accident happened more than a decade before the timeline of the show is set. Gibbs' first wife, Shannon Gibbs, is featured in flashbacks as a touchstone for Harmon's character.
Featured in seven episodes so far, per IMDb, the actor who plays Shannon Gibbs looks startlingly familiar to many fans of the CBS show. She's an alum of another highly rated and very popular long-running series. Keep reading to find out the real reason you recognize Shannon Gibbs from "NCIS."
Darby Stanchfield is a former "Gladiator"
Jesse Grant/Getty Images
Shannon Gibbs may look familiar to you because the actor playing her has been around for decades, appearing in "Mad Men," "24," "Monk," "That '80s Show," "Jericho," (per IMDb) and many, many, many more. But chances are, the reason you recognize Shannon Gibbs is because of another, long-running, popular drama she starred on for the full series run.
Shannon Gibbs is played by Darby Stanchfield, whom you may know better as Abby Whelan from "Scandal." On the political thriller, Stanchfield played an investigator for Olivia Pope's agency. Over the course of the series, she was also the White House Press Secretary and, at one point, President Fitzgerald Grant's Chief of Staff. Stanchfield played Abby for the entire seven-season run of the Shonda Rhimes series.
These days, Stanchfield plays mom Nina Locke on the Netflix fantasy/horror series "Locke & Key." Based on the comic book series of the same name, the show is about three siblings who move with their mom to their father's family's estate after his murder. Once there, they discover keys that unlock magical powers, per Netflix. The actor has certainly enjoyed a varied TV career!