Prince William's Classmate Opens Up About Their Time In College With Kate Middleton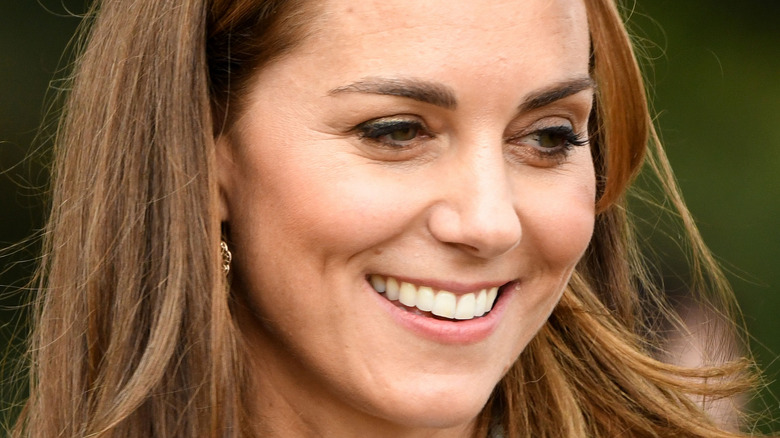 Shutterstock
Kate Middleton met Prince William in 2001 while they were both students at the University of St. Andrews in Scotland. As the story goes, William noticed Kate at a fashion show in 2002 during which the future duchess strutted down the catwalk in a see-through dress, per The Telegraph. They started dating in 2003 and after some on-again/off-again shenanigans, married in 2011.
Interestingly, Kate almost didn't go to St. Andrews. She wanted to go to the University of Edinburgh. It was her dream school and she was accepted, per Elle. Her two best friends from high school were going to that school, and its art history program, which Kate planned to join, is one of the best in the U.K., according to the site. Then, at the last moment, she changed her mind and decided to take a year off and apply to St. Andrews.
Royal watchers have long assumed Kate changed schools because the famous Prince William was going to St. Andrews. That's something only she (and probably her family and close friends) know for sure. Applications to the University of St. Andrews rose by 44% when it was revealed Prince William was attending, per Elle.
The future royal couple met during their freshman year. Their romance developed in a college setting with friends around observing the beginning of their relationship. Now, one college friend has come forward to tell it as she saw it back at the University of St. Andrews. Keep reading to find out what she has to say.
The chemistry between Prince William and Kate Middleton was there from the start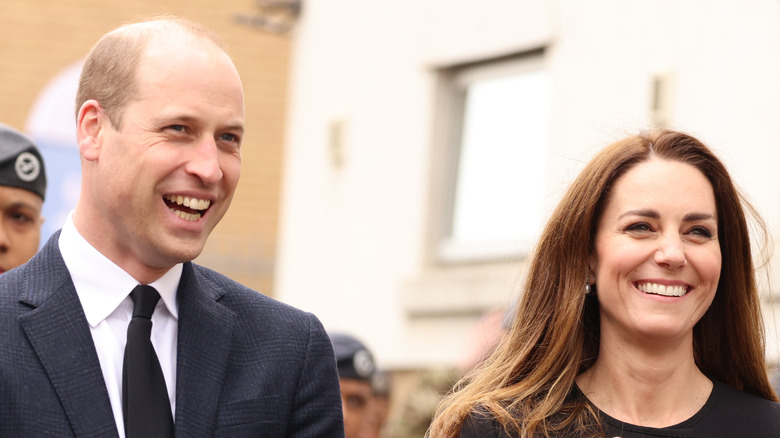 Wpa Pool/Getty Images
Kate Middleton and Prince William celebrated their 10th wedding anniversary this year. As part of that celebration, People sat down with Laura Warshauer, who lived in the same dorm at St. Andrews at the same time as William and Kate. 
Warshauer said William and Kate definitely had chemistry. "Whenever Kate was in the room, Will was obviously paying attention to her. When we'd be sitting at lunch in the dining hall and the two of them would be talking, it was amazing to see how natural it was, how they had so much to say to each other," she told People. "Looking back, there were all these small moments — certainly moments where I was like, 'Wow, this could really be something.'" 
When they got engaged, William told The Telegraph, "Obviously we both have a very fun time together, both have a very good sense of humour about things, we're down to earth ... and she's got plenty of habits that make me laugh that I tease her about."
William and Kate have come a long way since meeting in 2001. They seem to be as in love as they were on their wedding day. It may help that William still loves Kate's sense of humor. In the same Telegraph interview from their engagement, he said, "She's got a really naughty sense of humour, which kind of helps me because I've got a really dry sense of humour."