The Truth About Jane Fonda And Peter Fonda's Sibling Relationship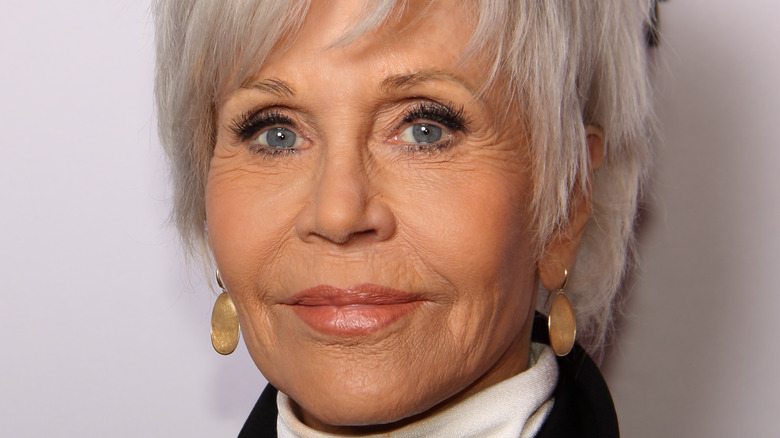 Shutterstock
Jane and the late Peter Fonda were born in the spotlight and grew up in the shadow of their Hollywood star father, Henry Fonda. Both followed in Henry's footsteps and became popular actors, which meant being not only constantly measured up against their father, but also against each other. The fact that Jane went on to have a highly successful acting career, in addition to a highly publicized personal life, seems to have thrown Peter further into the shadows. After shooting to stardom in 1969's "Easy Rider," Peter largely failed to reproduce the same success, as The Guardian noted.
Peter was known to have a strained relationship with his father since childhood, which became even more complex after his and Jane's mother, Frances Ford Seymour Fonda, died by suicide when he was 10, as People detailed. In his 1998 autobiography "Don't Tell Dad: A Memoir," Peter described feeling resentful that his dad lied to him about his mother having died from a heart attack and never mentioning her after her death, according to People. But he eventually forgave Henry and the two reconciled before the patriarch's death on August 12, 1982.
While both Peter addressed his father, mother, and difficult childhood on several occasions, the details of his relationship with his big sister were less public. Jane and Peter Fonda also were rarely seen together, which led to speculation over the years that the siblings didn't exactly get along, as Fabiosa noted. Keep scrolling to learn more about their relationship. 
Jane and Peter Fonda got along, but didn't see each other often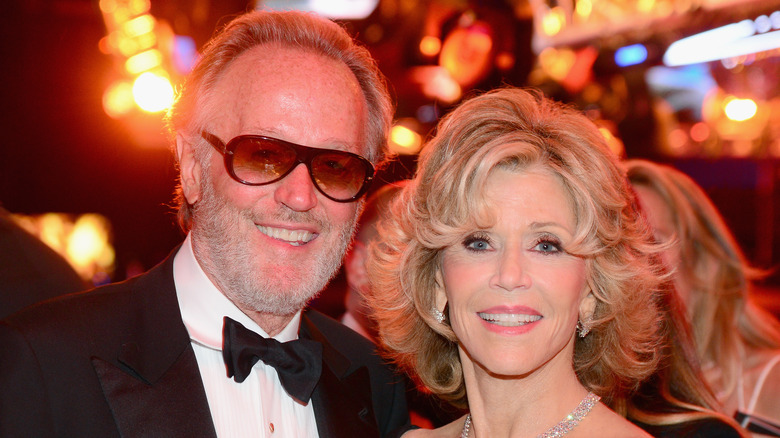 Frazer Harrison/Getty Images
Peter and Jane Fonda didn't get to see each other often, the actor told the Express in a 2014 interview, adding that he would like to see more of his big sister. Peter also showed he was protective of Jane, expressing his contempt for her ex-husband, political activist Tom Hayden. "That commie prevert [sic] had my sister and he used her for his own ends. Frankly he's lucky he's still alive," he told the British newspaper.
Jane has also spoken candidly about her brother. In a 2014 interview with People, she described how heartbroken Peter was following their mother's tragic death on April 14, 1950, explaining that he "was much more affected by the fact that no one talked about our mom; it was like she'd just been erased. Peter filled a chair with presents and a letter for her. He couldn't stand that there was no acknowledgment of her. He was such a sensitive, sweet, vulnerable kid."
When Peter died in August 2019 from respiratory failure due to lung cancer, Jane revealed she was right by her "baby brother"'s side during his last, difficult days and admitted to being devastated by the loss, according to People. "I am very sad," Jane said in a statement to the magazine. "He was my sweet-hearted baby brother, the talker of the family. I have had beautiful alone time with him these last days. He went out laughing."