The Real Reason Aly Raisman Is Done With Gymnastics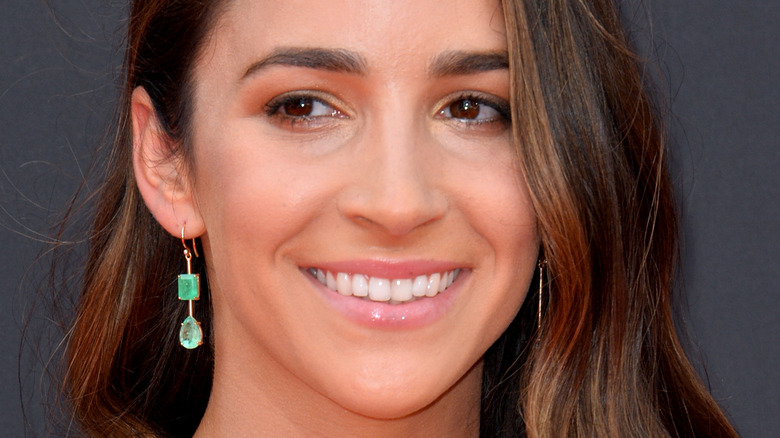 Shutterstock
Aly Raisman will no longer be doing gymnastics, according to Us Weekly. The two-time Olympian has earned a total of six Olympic medals — three gold, two silver, and one bronze — over the course of her impressive career, but she has decided to move on. The Needham, Massachusetts, native served as the captain of both the 2012 and 2016 U.S. women's Olympic gymnastics teams. In January 2020, she announced her retirement. 
Raisman made the announcement in a lengthy Instagram post. "The past 10 years have been such a whirlwind that I haven't really processed all that has happened, and sometimes I wonder whether I ever will. I've lived a pretty fast-paced life and sometimes I have to remind myself to slow down, unplug from technology and take the time to appreciate what I've experienced and learned. So many memories bubbled up over the holidays that I realized I needed to give myself the space to really sit with these feelings and reflect," she wrote. Now, she's speaking out about her decision to retire — and sharing a little bit about what keeps her busy these days. Read on to find out more.
Aly Raisman isn't leaving gymnastics in the dust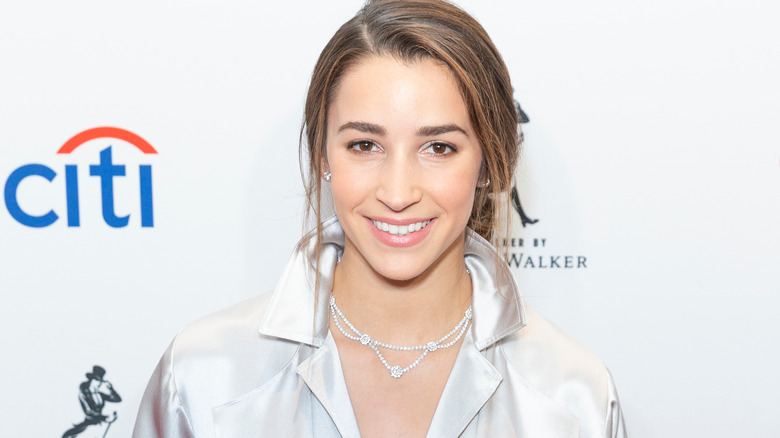 Shutterstock
In an interview with Us Weekly in May 2021, Aly Raisman revealed the real reason that she won't be returning to gymnastics. "It's not really one of those sports where you can just go back and practice. It's a little bit harder. It would have to be at a very basic level just because the skills that we were doing are so difficult that it would, if I were to go back right now, I would probably get very hurt unless I just did very basic stuff. But right now, I'm not interested in doing that but maybe in a few years I'll want to play around. But I kind of lived my whole life in the gym that it's fun to try other stuff," she told the outlet.
As far as what keeps her busy these days, she says she is really into gardening — which is also evident by some of her Instagram posts. "I found gardening has been really relaxing for me and really healing for me," she told Us Weekly. And while she may no longer be competing on the biggest stage in the world, Raisman isn't exactly giving up her first love completely. She revealed that she's actually going to be coaching this summer. "I'm working with Woodward gymnastics camp, and I'll be at the camp for a couple of sessions during the summer. I'm the gymnastics program designer," she told the outlet.