How Much Are Charli And Dixie D'Amelio Worth?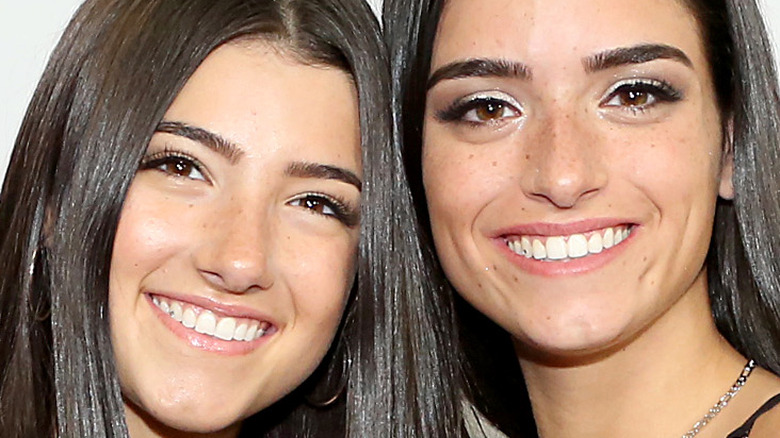 Monica Schipper/Getty Images
Charli D'Amelio and her sister Dixie D'Amelio may still be young, but they're also super successful. In fact, thanks to the fact that the siblings are so savvy when it comes to social media, they are now "two of the most famous teen celebrities in the world," according to Forbes.
Starting out on TikTok back in 2019, both Dixie and Charli have built up massive fanbases that include millions of followers. That, in turn, has resulted in other opportunities for the pair. The D'Amelio family relocated to Los Angeles, Calif. so that Dixie could try to launch the music side of her career (she's since signed with the prolific L.A. Reid, per Variety). Beyond that, the duo has been scoring seriously lucrative sponsorship deals with major brands like (seriously) Dunkin' Donuts, per WWD, and have even landed their own Hulu show.
Clearly, both Charli and Dixie have what it takes to rake in both fame and fortune. But just how much money do each of the sisters have? Read on to find out, because while it's probably more than most of us had when we were teenagers, it might not be quite as much as they could be worth one day. On top of that, the D'Amelio family has also been accused of doing something rather shady when it comes to money.
Did Charli and Dixie D'Amelio cheat to win charity money?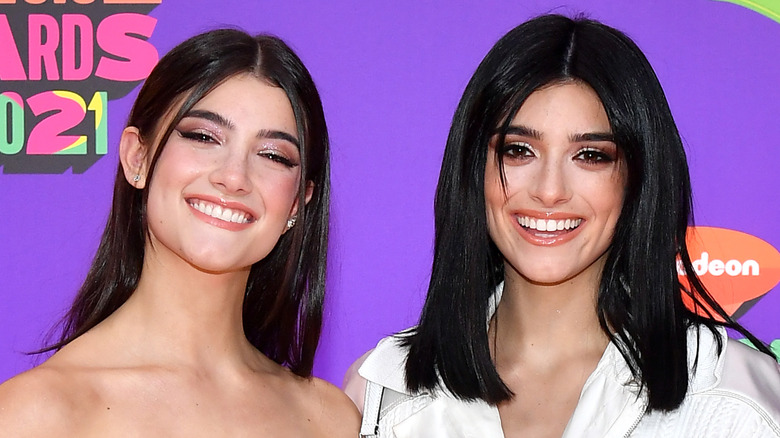 Amy Sussman/kca2021/Getty Images
When you're as famous as Charli and Dixie D'Amelio, you can use your high profile and influence to support worthy causes. That was what it seemed like the sister were doing in 2020 when they took part in a charity trivia event with YouTube star MrBeast. The siblings ended up winning the "$300,000 prize money [that was] intended to be a charitable donation for the pair's fans," according to Insider. However, the family may have won the funds unfairly.
Following the trivia game, some "[v]iewers complained that they thought the TikTok superfamous D'Amelio sisters 'cheated' with the help of their parents, Heidi and Marc D'Amelio," per Insider. Indeed, instead of Charli and Dixie answering questions completely on their own, "the D'Amelio parents were able to help" the girls come up with answers while they were up against other competitors. Even the event's hosts pointed out "how the pairings were often 'four versus one' or 'four versus two,'" per Insider, with Heidi and Marc stepping in.
Maybe next time, the sisters should just go ahead and donate some of their own cash. They can definitely afford it. As of this writing, Celebrity Net Worth reports that Dixie is worth $3 million, while Charli has $8 million. Honestly, how long until those amounts double, triple, or quadruple in value?