How Much Is Nikki Glaser Actually Worth?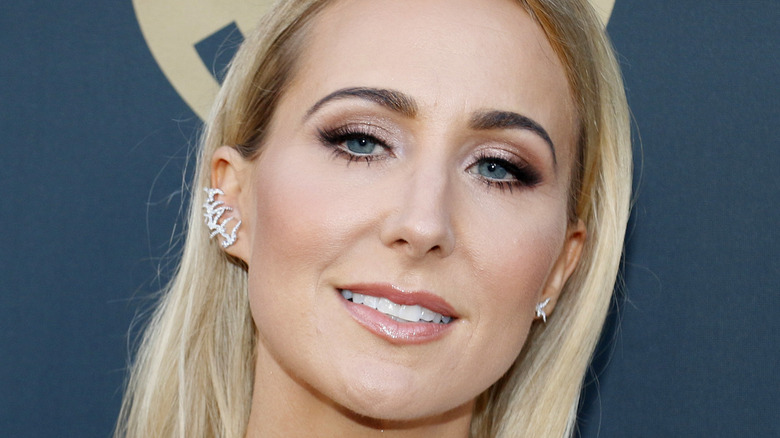 Shutterstock
Nikki Glaser is arguably one of the funniest comedians in Hollywood. She started her career as a stand-up comedian when she was 18 at the University of Kansas, with one particular inspiration in mind. "I was a freshman in college and everyone in my dorm room took over the cafeteria as like a study hall," Glaser told Revue Magazine in January 2020. "I went in there and instead of studying I just looked at them, judged them and tried to think, 'What would Sarah Silverman say about these people?'" Glaser said that the experience gave her the confidence to pursue comedy; she signed up for a comedy show on campus, and the rest is history!
Glaser built her comedic brand by doing stand-up on late-night shows like "The Tonight Show With Jay Leno," "Conan," and more, then inking deals with Comedy Central and Netflix for her own shows, per IMDb. The figure was tapped by MTV in April 2021 to host its inaugural "MTV Movie & TV Awards: Unscripted" ceremony, which sees the usual award show split off into two nights, one dedicated entirely to reality TV and hosted by the comedian. Clearly, execs think she can handle big-time hosting duties! 
Glaser's talents have created massive opportunities for her in television and media. So, how much has she earned from all of her stand-up specials and hosting gigs? Scroll down to find out.
Nikki Glaser is a star of many talents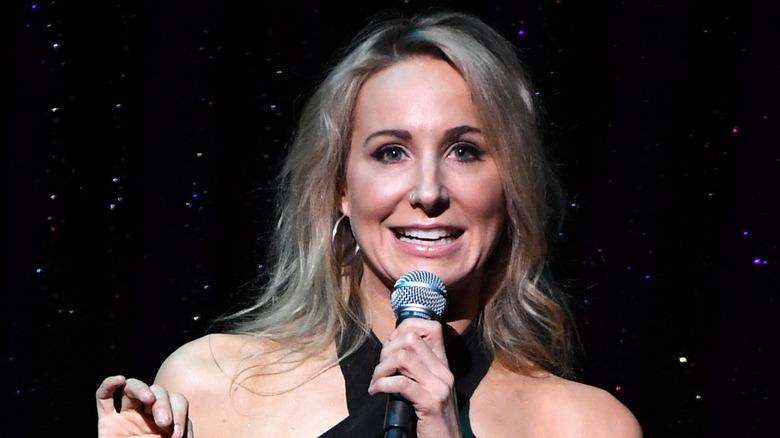 Ethan Miller/Getty Images
Besides being a comedian, Nikki Glaser is also a television host, podcast host, and actress. Glaser launched her own namesake podcast, "The Nikki Glaser Podcast," in March 2021, where she discusses "the latest in pop culture, news, entertainment and life," with co-host Andrew Collin, per iHeart Radio. The podcast was launched under Will Ferrell's Big Money Players Network, which is appropriate because Glaser has become a "big money player" in her own right.
Celebrity Net Worth reports that Glaser has a net worth of approximately $2 million. She landed her first big break after Comedy Central hired her for her own series, "Not Safe with Nikki Glaser" in 2016. The show ran for one season before it got canceled, according to TV Line. But the cancellation gave Glaser the opportunity to work with Netflix as she produced her own stand-up show called, "Bangin'" in 2019. Netflix, according to Business Insider, pays a lucrative amount to comedians for their specials, so Glaser would've received a hefty paycheck. 
Glaser credited her determination for pulling off "Bangin'," telling Forbes that comedians who don't self-edit and meticulously oversee their work aren't "going to be successful." She added, "you should do everything you can to make everything you do as great as possible. I knew that I could hand the reins over to someone else ... it wasn't going to be as good as it could be."