Shahs Of Sunset: The Truth About Mercedes 'MJ' Javid's Husband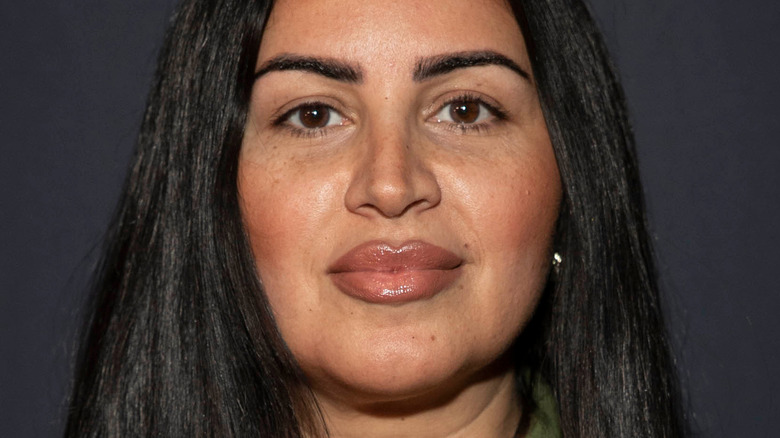 Shutterstock
"Shahs of Sunset" star Mercedes "MJ" Javid's husband Tommy Feight, with his thick New York accent and decidedly blue collar attitude, may have seemed like a bit of an off-the-wall choice for the California princess at first. But Tommy's big heart and the couple's playful chemistry soon proved that she had found a winner, even winning over MJ's infamously hard-to-please mother, Vida. 
After a three-year engagement, MJ and Tommy got married on the show in 2018 in an appropriately lavish ceremony, and their first child, a son named Shams Francis, was born in 2019.
But, while MJ seems to have found her domestic bliss, fights within the group prove that not all is well in Shah-world. First of all, after MJ's (former?) bestie and co-star Reza Farahan shared some of her sensitive medical information, Tommy's protective instincts took a turn for the toxic masculinity and he trespassed on Reza's property, smashing up his flowerbeds. For this misguided act of chivalry he was sentenced to 10 days in jail and served with a three-year restraining order.
Then, during quarantine, rumors began to float that MJ and Tommy's marriage was maybe on the rocks when MJ commented "divorce" on a video posted to her Instagram and then, "Oh lemme clarify. My husband is living a lie. [Thank you] merry xmas."
Wait, who is this guy? Here's what we know.
What isn't Tommy telling us
In August 2020, Mercedes "MJ" Javid admitted on Bravo's "Daily Dish" that she and Tommy Feight were not living in perpetual marital bliss. "It is difficult, I'm being totally candid," she said. "It's really a lot of ups and downs that when you're in a relationship under the same roof, that you're having completely different experiences during this pandemic and you can have a lack of communication."
But whatever issues were — or were not — afloat, recent social media activity indicates they are all good now. On their three-year anniversary, Tommy posted to Instagram, "[Y]ou are my hero and although sometimes 3 years feels like we've been married for 300 – I will be by your side for 3 million more – I love you more than I did yesterday but not as much as I'll love you tomorrow," which is possibly the most beautiful anniversary message any husband has ever written.
So, in addition to being a dang poet, what else is there to learn about our boy? Well, we know that, when they got married at least, Tommy was the marketing director of Blow & Drive Interlock, a company that develops surveillance technology for the government. It's unclear how much this job pays, but whatever that is, MJ gets half, per their prenup agreement. As for our other burning questions, like who he voted for in 2020 and where in NYC he's from, we had to go full Nancy Drew on his Instagram.
Tommy's Instagram speaks volumes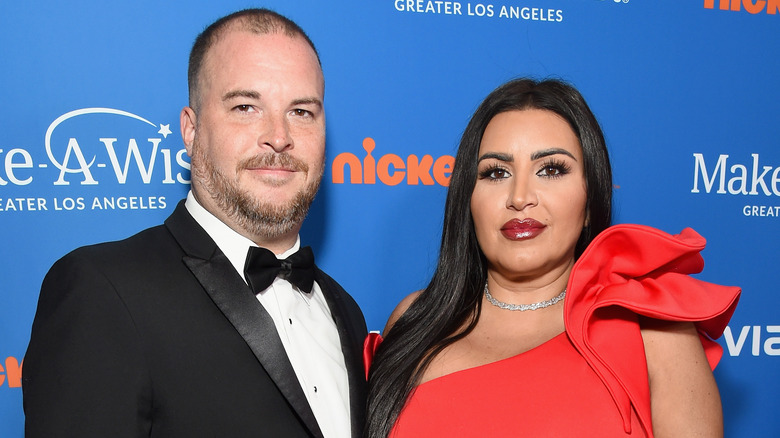 Michael Kovac/Getty Images
The first thing you will notice about Tommy Feight's Instagram (after his fondness for dad-angle selfies), is that he never misses an opportunity to send a shout out to the troops — Veteran's Day, D-Day, Independence Day — Tommy's sure to post some kind of American flag. As for what that says about how he voted for in the 2020 presidential election, he has not said exactly, but he did post a short video urging everyone to vote if they could. "I wasn't registered, I didn't vote for a long time. I am now," he said. "I was foolish. We live in a great country and one of the things that makes us great is we have that right."
We also learned a bit about Tommy's personal background. He's a big Mets fan, so no surprise that he's from Queens, New York, where he took little baby Shams for a visit back in 2019. 
While Tommy definitely loves a good joke on his page, he also isn't afraid to get personal, including about his relationship with his dad. In one of his signature heartfelt missives, he posted a picture of MJ's late father, saying, "As a dad and as someone who grew up with an absentee father I can not begin to tell you how much respect and admiration I have for this man," calling him a father figure to so many. 
In conclusion, Tommy may not be perfect, but the heart of gold is definitely legit.