Who Is Chyler Leigh's Husband?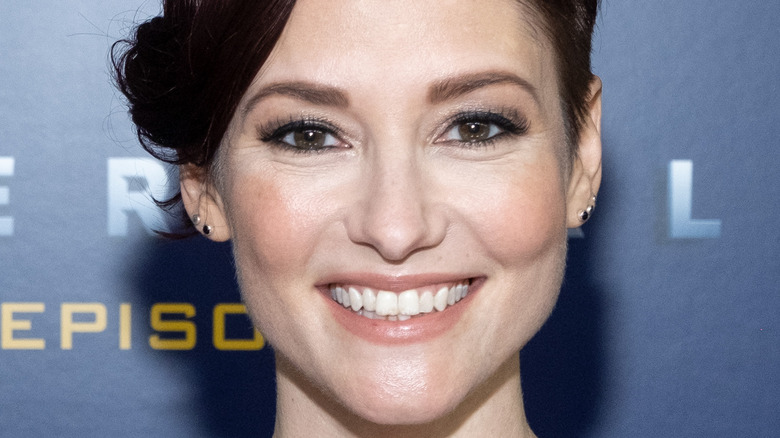 Phillip Chin/Getty Images
From "Grey's Anatomy" to "Super Girl," Chyler Leigh has been a fan favorite on television for years. The actor got her start in Hollywood as a child star, modeling for various brands before auditioning for roles in her teens. Leigh admitted that she wasn't used to the spotlight at first and resented modeling. "I hated modeling. I hated anything that brought attention to myself because I didn't feel worthy of the attention. I didn't like people seeing me," Leigh captioned a photo of her teenage modeling days on Instagram in April 2020. "...But life is so worth living. It's worth the bumps and bruises and the scrapes if we fall because they only make us stronger and remind us we're still alive."
A person who saw Leigh's worth was husband Nathan West, whom she married in 2002. In the almost two decades since they've been married, the couple welcomed three children — daughters Taelyn Leigh and Anniston Kae, and son Noah Wilde, per People. West is a musician and actor who actually made a cameo on "Grey's Anatomy," in 2009 (via IMDb), but he and his wife met two weeks before she turned 17. The two "jumped into life very quickly," according to Leigh (via Prevention), but who is the man who captured her heart? Find out more about West below.
Chyler Leigh's husband makes music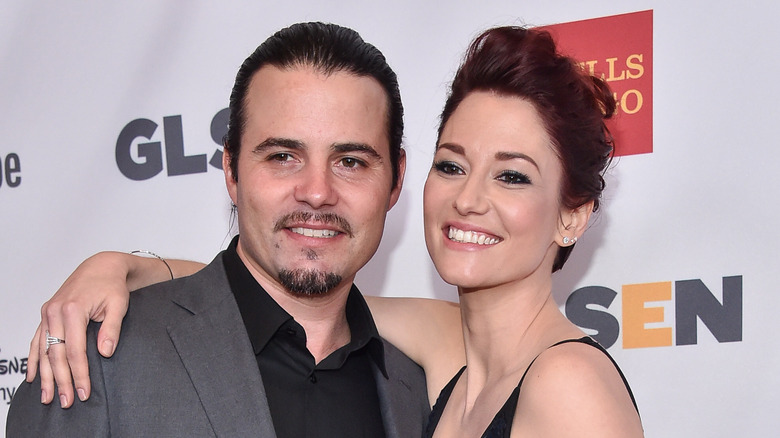 Shutterstock
Although Chyler Leigh's husband, Nathan West, is formally credited as an actor, he has not acted in over a decade. Per IMDb, West's acting credits included 2001's "Bring It On," 2002's "Glory Days," 2008's "Forever Strong," and 2010's "Alleged," while he appeared in television shows like, "7th Heaven," "Septuplets," and "Bones."
When he was 18, West played for the Detroit Whalers, in Canada's Ontario Hockey League, in 1996 (via Hockey Database). West's passion, though, has been music and he often collaborates with Leigh on duets for his albums. Leigh has appeared on songs such as "Love Lit the Sky" and "Nowhere," per People, with West under the name "East of Eli" or "WestLeigh."
"Nathan and I have worked together from an acting standpoint several times in our careers," Leigh told People about her singing debut with West. "We thought this would be a great opportunity for us to not be working together playing somebody else, but working together being ourselves." West added that making music together as a couple brought them closer together.
Leigh and West have defied the odds with how long they've been married, and it's all because of the deep understanding they have of each other. "He and I are still discovering the depths of ourselves and each other," Leigh wrote in a blog post for her organization Create Change (via ABC13). "...we've learned to be proud of who we are, no matter what the cost."